As always, an exceptional event by Patrik Nordin and Co during the AXA Mountain Marathon week. Great weather, great events, and over 2,000 runners from 2-10 of August.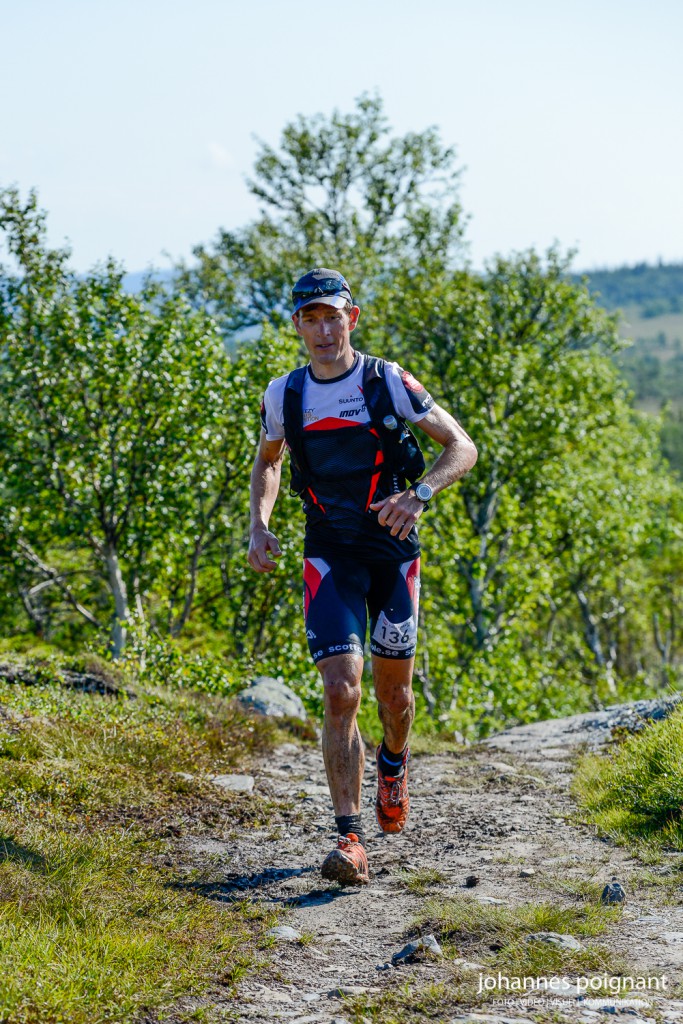 Pushing hard on the marathon course. Photo: Johannes Poignant
The final race event was the 43 km marathon on Saturday and I used (part of) the course in a multisport training session. I'm heading to China in 10 days for a four day stage race and need more than just running.  So I started the morning with 1,000 other marathon runners and ran to the 28 km food station. I dropped out of the race there (hence the "DNF") and cheated:  instead of running over the last mountain, I paddled and biked around it.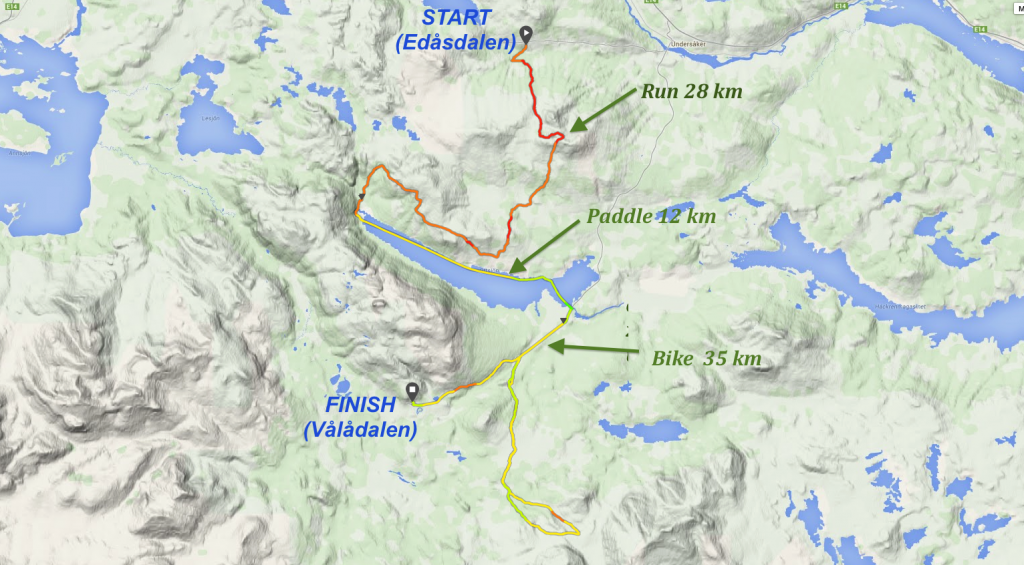 A fun multisport course: run + paddle + mountain bike (via Pyramiderna) to Vålådalen. Might have to be a future multisport race?! The darker red/orange colors show higher heart rate intensity – you can see I ran  harder than I paddled and biked. More details here on Movescount.
Thanks to Michelle Craw from New Zealand for her support – not only for my morning multisport adventure, but also for going 6 hours non-stop in the massage tent helping tired and sore racers!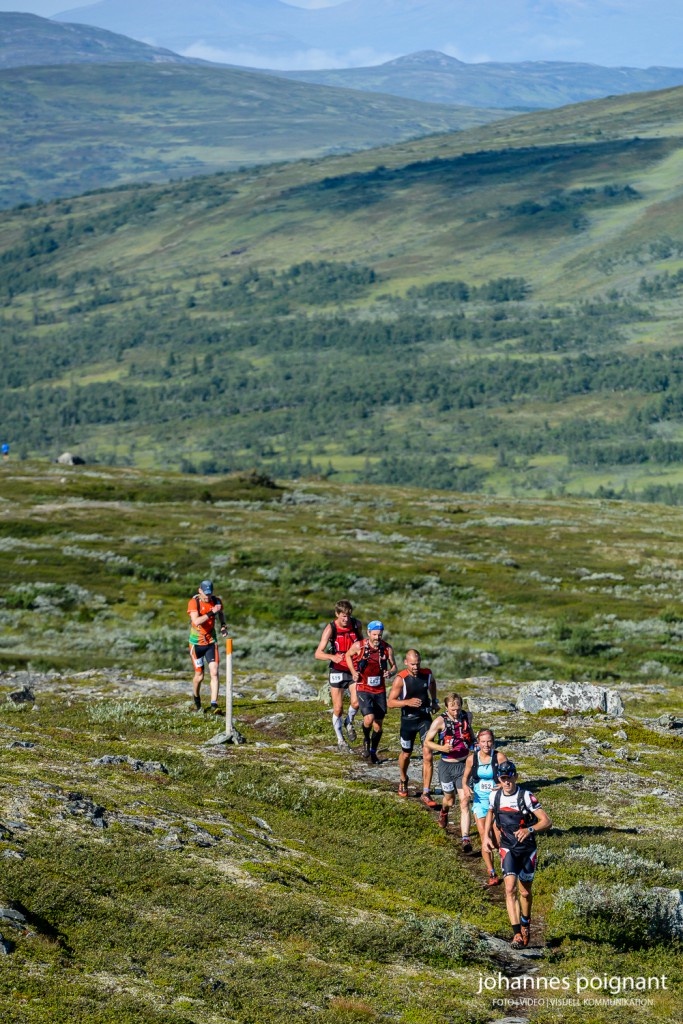 Pushing hard up to the first "mountain sprint point" with Swedish super star trail runner Emelie Forsberg right behind (see her  website at www.emelieforsberg.com). I kept her behind me for 28 km but I have to be honest about one thing: if I would have continued she would have surely reached the finish line before me.  I had pushed over my limit and she was strong all the way to the end.
I ran for 2 hrs and 18 minutes, knowing I didn't have to save any energy for the last section over Otts Mountain. I came in to the 28 km food station at Norrbotten in 10th or 11th place, but I was exhausted. I ate some food, put on my life jacket and jogged down to the water. I paddled hard for 35 minutes, but then 'hit the wall.' And hard. My run effort had caught up to me. Halfway through the paddle I stopped and drank directly from the lake (my bladder had leaked from my life jacket) and slowly gained back some strength.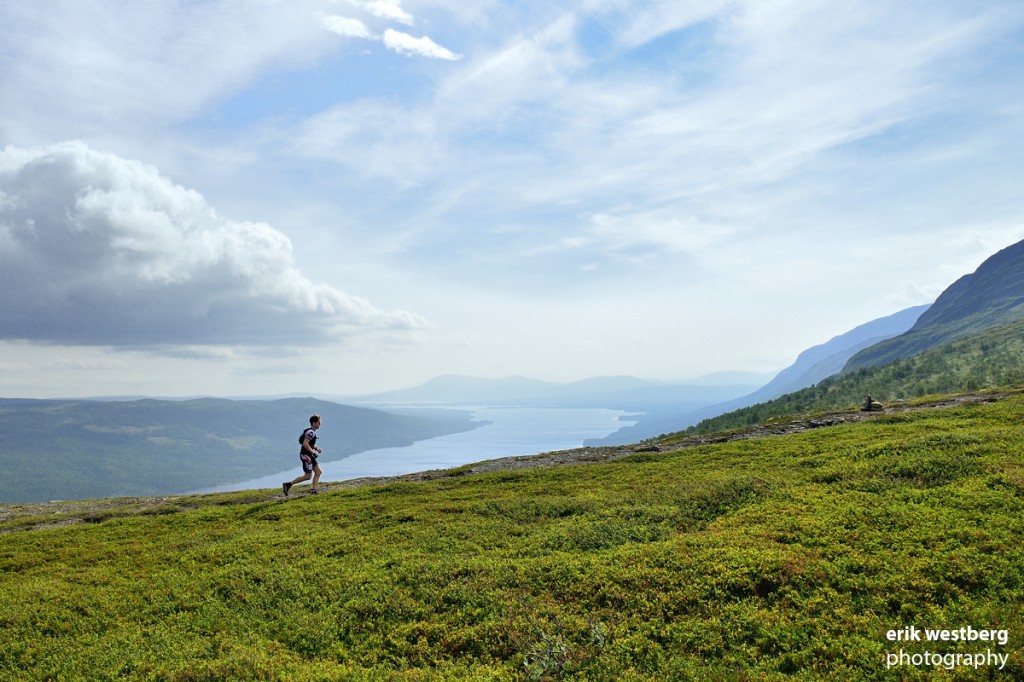 This picture is from last week when I ran over Otts Mountain in the half marathon, but this time I paddled across the lake (in the background) and biked around the mountain…
By the time I reached the other side of the lake I was feeling better. I changed my shoes, ate some more and was ready to go. I pushed hard on the bike, fighting a headwind but enjoying the  mountain scenery.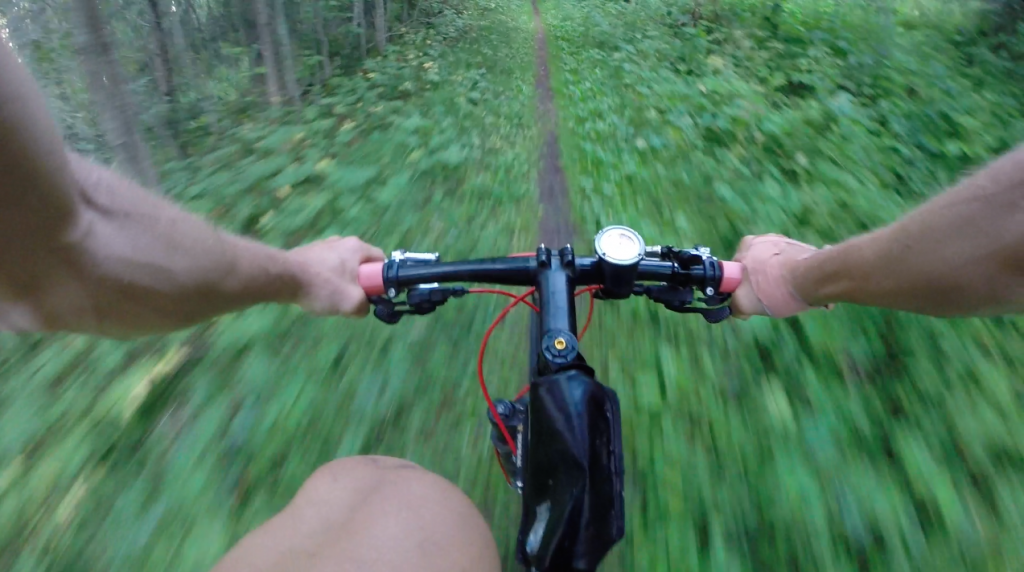 It was green and lush up in "Grönvallen" where I was biking
I loved my time in Vålådalen so much that I'm headed back  at the end of September to organize a training camp together with Anders Nordström of Art of Running.  Here is some info about the camp in Swedish and a link below for more information.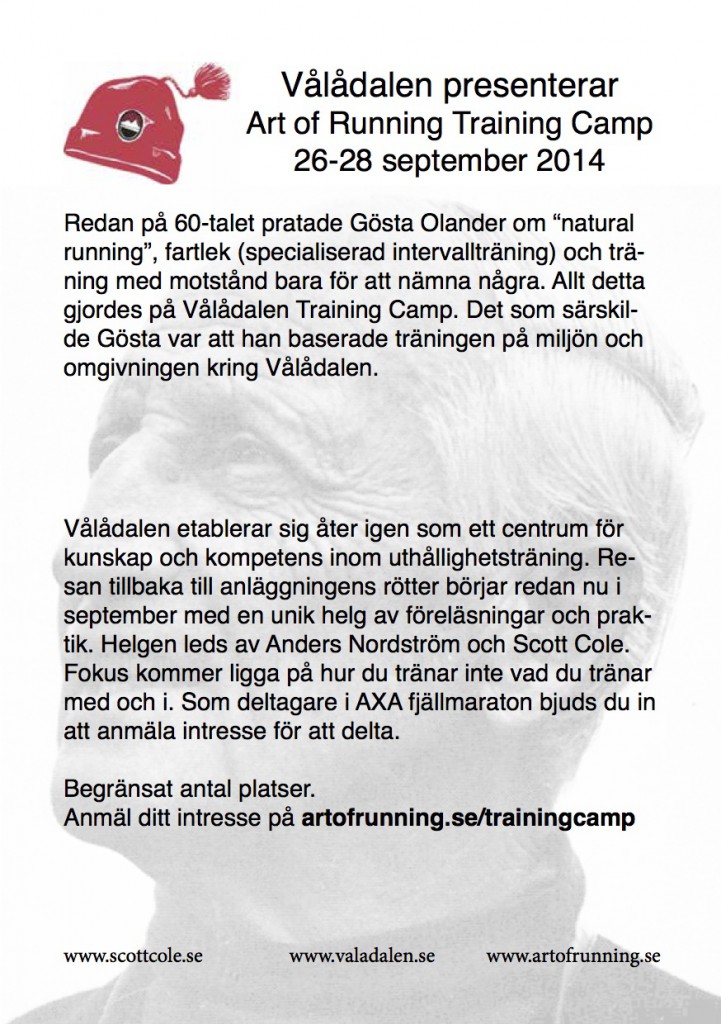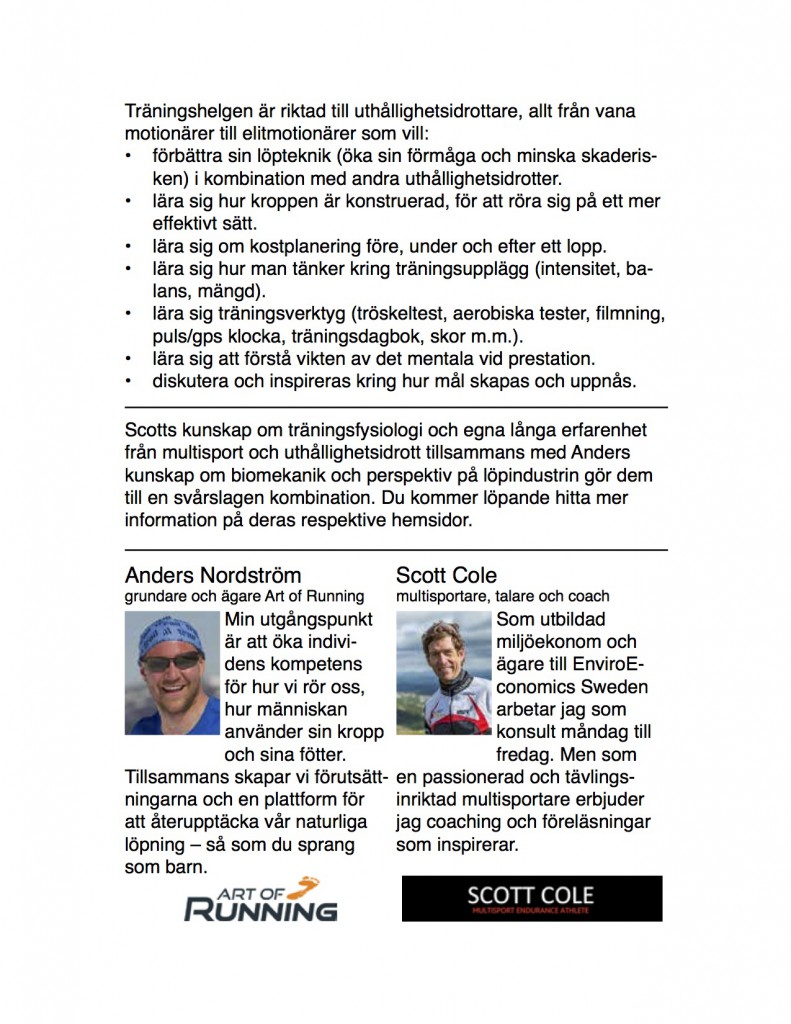 Here is a link for more information …
http://artofrunning.se/2014/08/10/26-28-september-art-of-running-training-camp-i-valadalen/
Train hard!
Scott