Hey from China! I have my MTB and lots of luggage, but I'm not racing this time.
I've been invited to Guiyang to speak at a workshop on environmental damage. The Chinese are keen to improve their environmental accountability and they are looking to experts in the EU and US to share some tips on how to compensate for damage from chemical spills. It was an interesting assignment and I met some really sharp folks.
After the formal workshop, a round of informal and involuntary "cultural activities" commenced …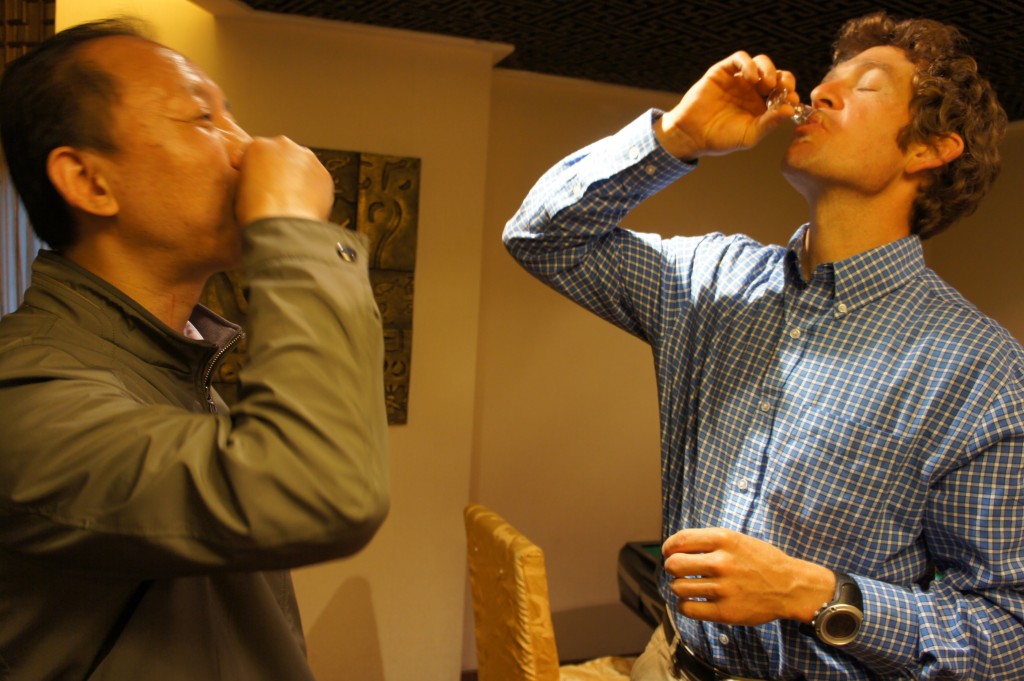 Anyway … last weekend was my last in NZ and I was the GoPro camera guy at the Gold Rush, a two day stage race across the Otago hills in the South Island. (Here is my race story from last year – great event!).
Dougal Allan won over Richard Ussher and Nathan Peterson.  They had a battle both days – 7 hours on Saturday and 5+ on Sunday – but Dougal won the first day thanks to his strong paddling (see note below on short GoPro clip coming soon…) They were neck-and-neck during the long bike climb on Sunday, with Nathan "Domestique" Peterson leading the charge.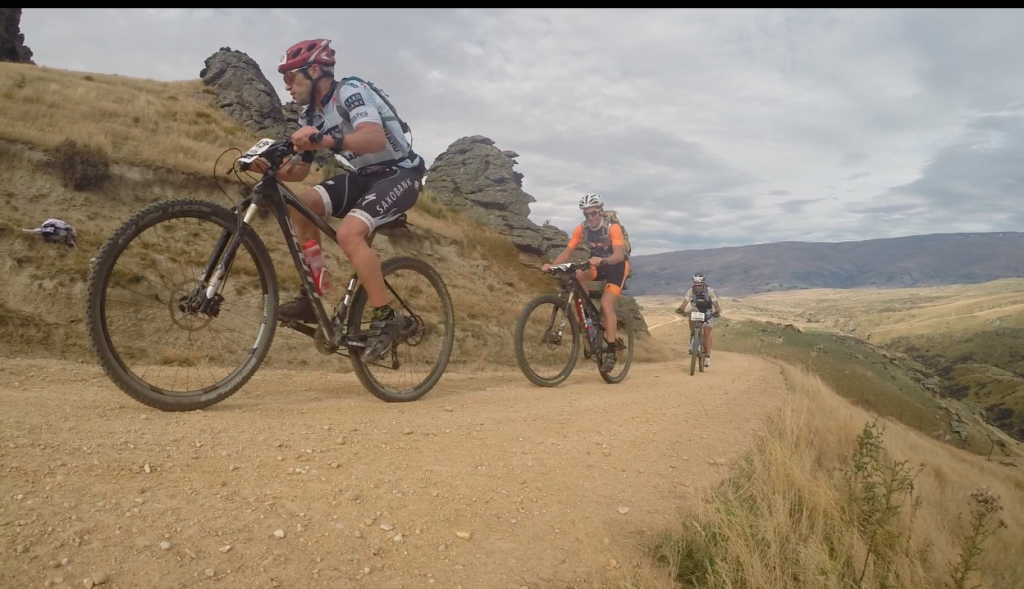 The scenery for mountain biking was awesome – this is a race you shouldn't miss. Nonetheless, turnout was low despite the fact that everybody had great things to say about the event, the scenery and the free beer afterwards (well, wine coolers would be a better name I guess).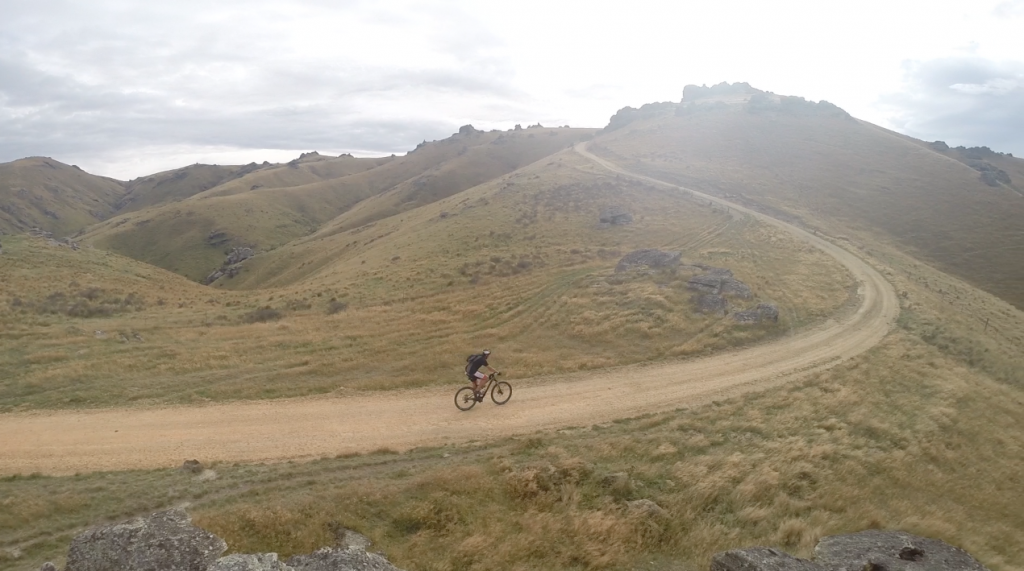 My job was to cover the race as best I could. I got a little help during the 55 km paddle leg from Craig, the jetski driver who ferried me around at speeds of over 90 kph (!!). Holy smokes, that was flying. The ex-river guide did his best to try and eject me from the back, but I held on.
During the running leg I set up a few different GoPro cameras and chased people up and down the hills to get footage.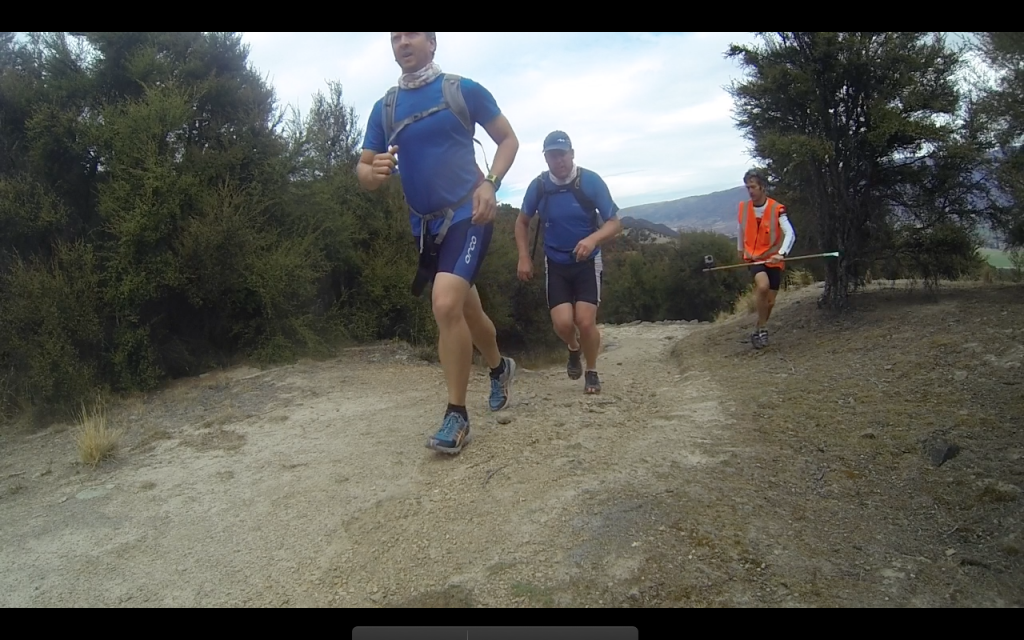 During the day I also got to interview some racers as they labored up the steep climbs. This is Sam, who is 14 years old and doing his first multisport race.  He was out in front and pushing like an animal. Nice work Sam!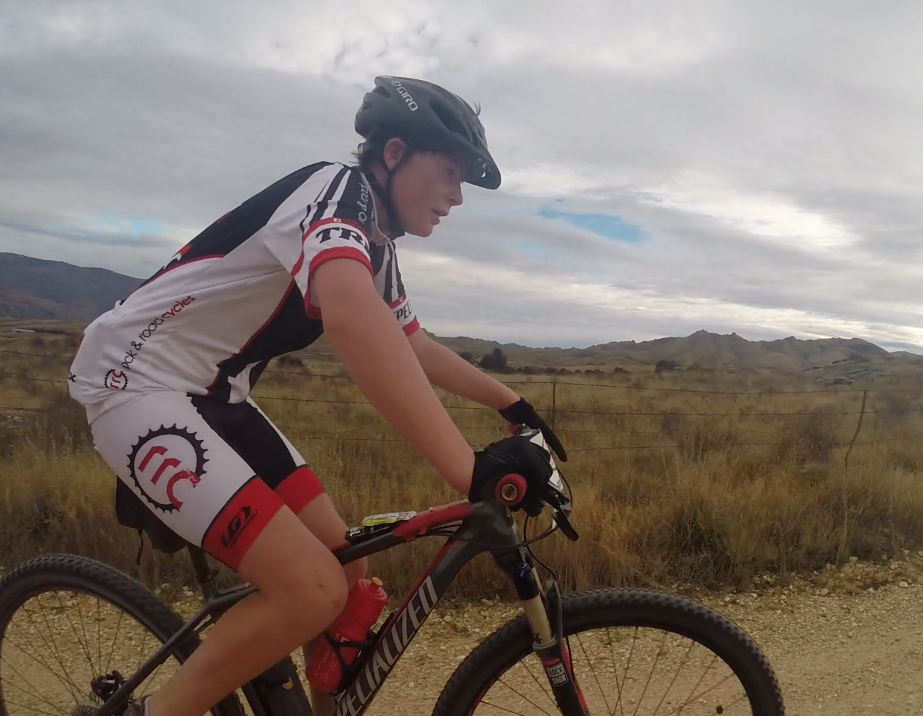 I also got to interview Jeremiah, a university student. He asked why I wasn't racing and I told him about my offseason. He said something quite insightful for a 22 year old. He said, "I took a year off and just surfed and rock climbed. I think it was the best thing I could have done because now that I'm back I realize how cool this sport is. I mean, the stuff we do in a race like this is awesome!"  He said it with that "sparkle in his eye" rather than a boastful "look at me" type of promotion. I could appreciate his genuine sentiment.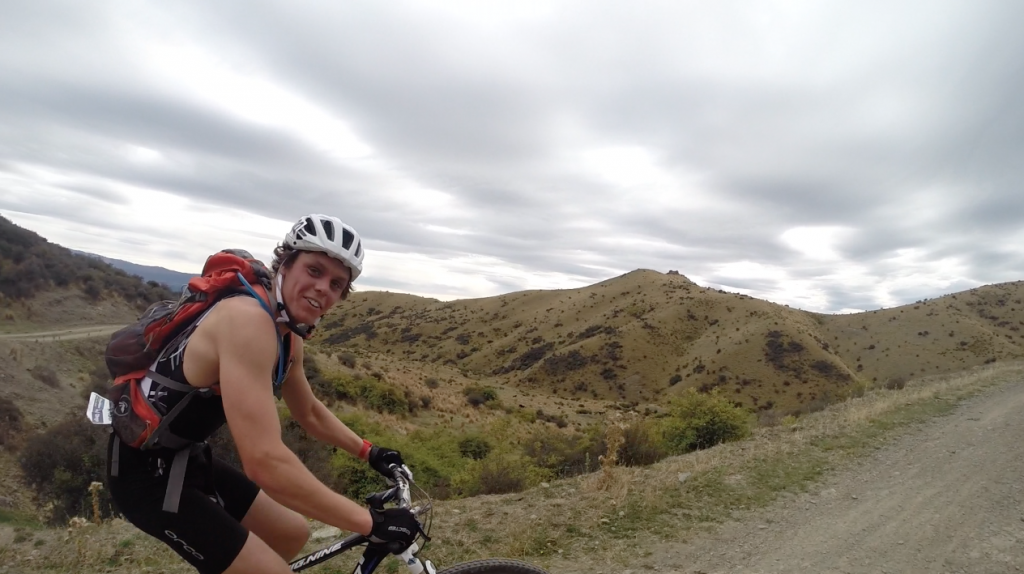 Plenty of cycling over the weekend lead to some stiff legs on the long flight to China, but in Guangzhou I paid 45 SEk/ $7 for a 45 min chair massage. That's gotta be the best value in all of China! Lovin' it …
Next stop is California for some family time and a little yoga/barefoot running on the beach.
See ya
Scott
PS Coming later this week (when I escape Chinese censors) is a short GoPro clip on Vimeo of Dougal Allan during the paddling of Gold Rush. You could learn a lot watching that guy in a boat …