Iceland Air recently sent out an email with the following: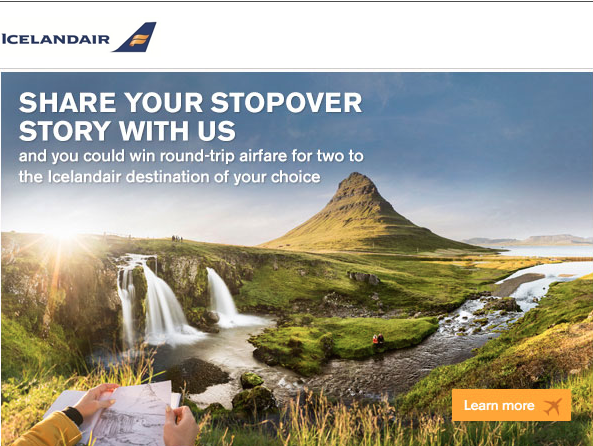 I almost deleted it but then realized that I had a good submission! I sent the following short story from my stopover in 2012 …
To Iceland Air:
 Most people like a good relaxing trip to the Blue Lagoon on their Reykjavik stopover and I'm no different. Well, maybe I'm a little different. I ran there … and almost missed my flight on the way back. 
I'm an endurance athlete and have a hard time sitting still. After a long flight with cramped legs, I decided to run two hours out to the Blue Lagoon, on a compass-bearing straight over the volcanic rocks and over a few peaks.
I captured it in this 65 second GoPro video, complete with music from Björk.
https://vimeo.com/56229640
"Icelandic Trail Running, Dec 2012"
It was a blustery winter day and the headwind caused me to under-estimate my speed. I arrived from the south (over the lava rocks) only 20 minutes before the bus was going to depart back to the airport.
When I explained my situation to the guy at the pay booth, he looked at my sweaty and shivering body and said "oh, go for it, this ones on us. But hurry up!"
After a quick shower and a dip in the beautiful blue cleansing water, I changed back to my flight clothes and ran out to the bus just as it was pulling off. I made it!
I slept well on the last leg of my trip

Thanks Iceland for presenting fun stopover possibilities!
 >> >>>
CHINA
Speaking of airlines … I'm flying Air China on Wednesday to Chongqing for the Wu Long Mountain Quest, together with Team Silva.   You can follow the race results each day during the four day stage race on my facebook page (https://www.facebook.com/scottcolemultisport) or Team Silva/Haglöfs Facebook page (https://www.facebook.com/TeamHaglofsSilva).
(Yes we know Facebook is blocked in China, but we hope to email some pics and  stories "over the firewall" to our friends  in Sweden who can then upload it for us)
I raced in China for the first time in 2011 with Team AXA and have been lucky enough to return five times since then. As I wrote about in a previous blog, I have many reasons for racing in China.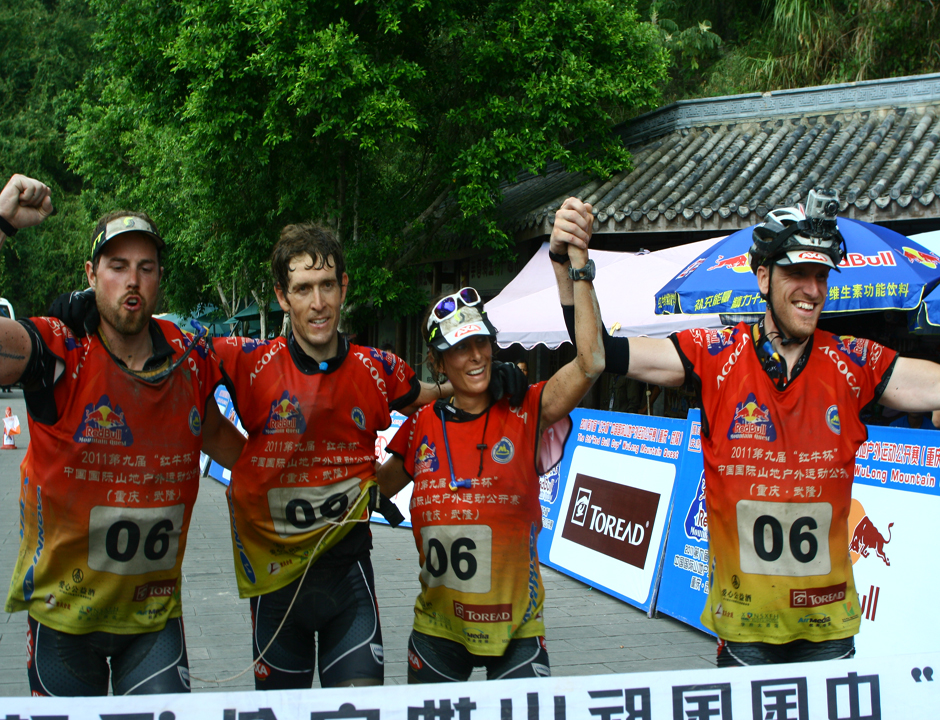 Multi Mike, Me, Jari Kirkland, and Johan Karlsson at Wu Long in 2011 when we finished 5th overall.
This year will be a challenging race. With lots of prize money on the line it will once again attract the world's best multisport teams. In 2013 I raced with Team Peak Adventure from Australia and finished a somewhat disappointing 8th, while Team Silva finished an impressive 3rd overall.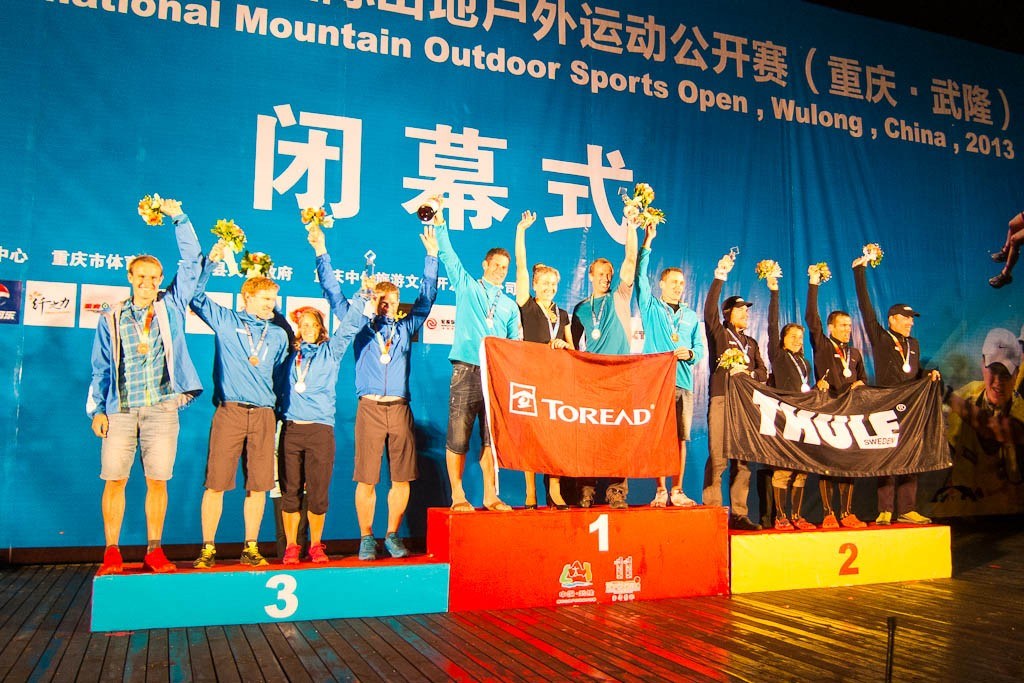 Team Silva on the podium next to Team Toread (Richard Ussher's team) and Team Thule from Sweden
I went back and found some pictures from last year's (very wet!) Wu Long Quest. They give a good idea of the type of terrain we'll be racing through.
I also have a short film from last year's race — see the right side of this blog "Featured Film"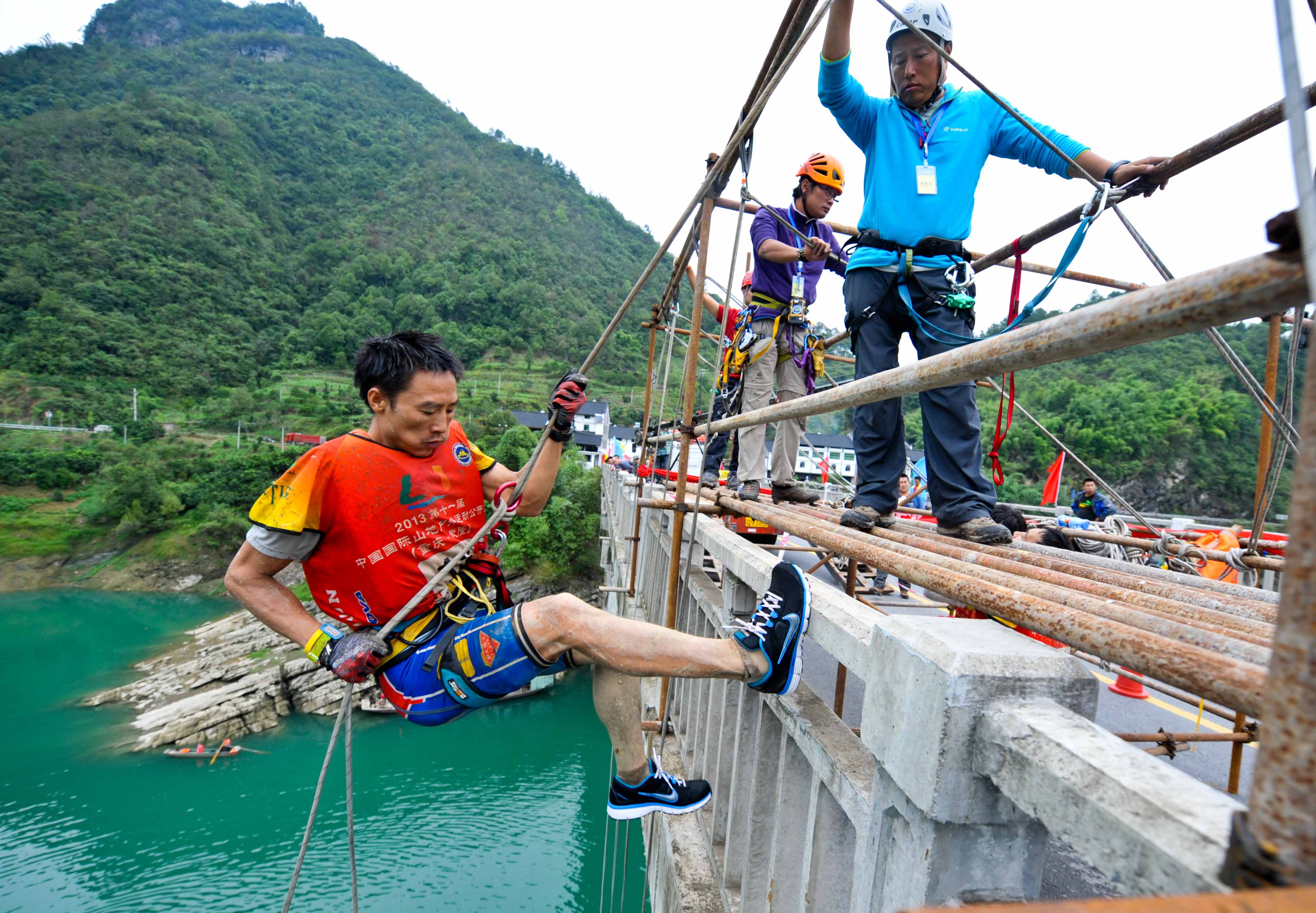 The race requires trust in China's construction standards among other things …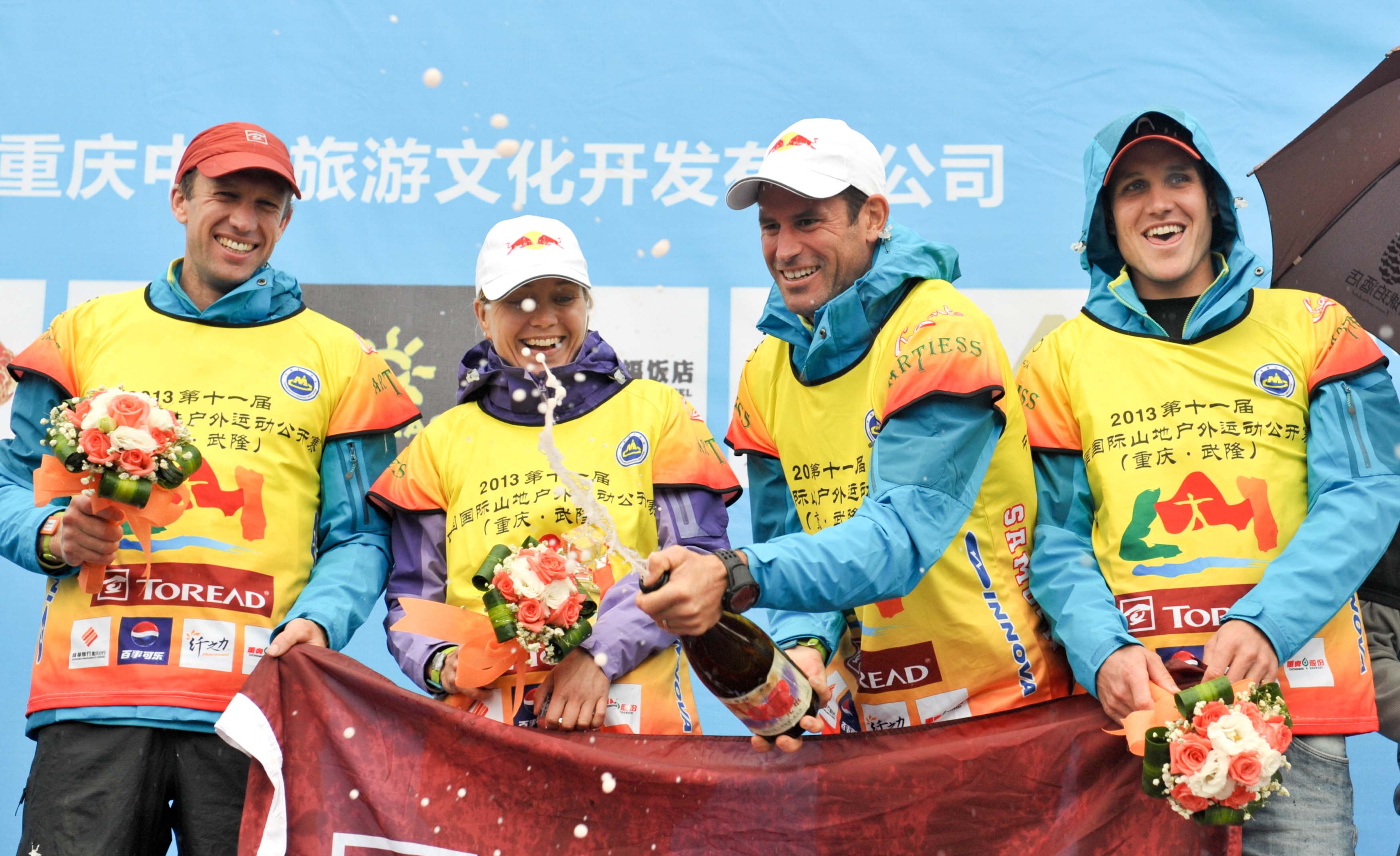 Richard Ussher's team will be the team to beat, after winning last year.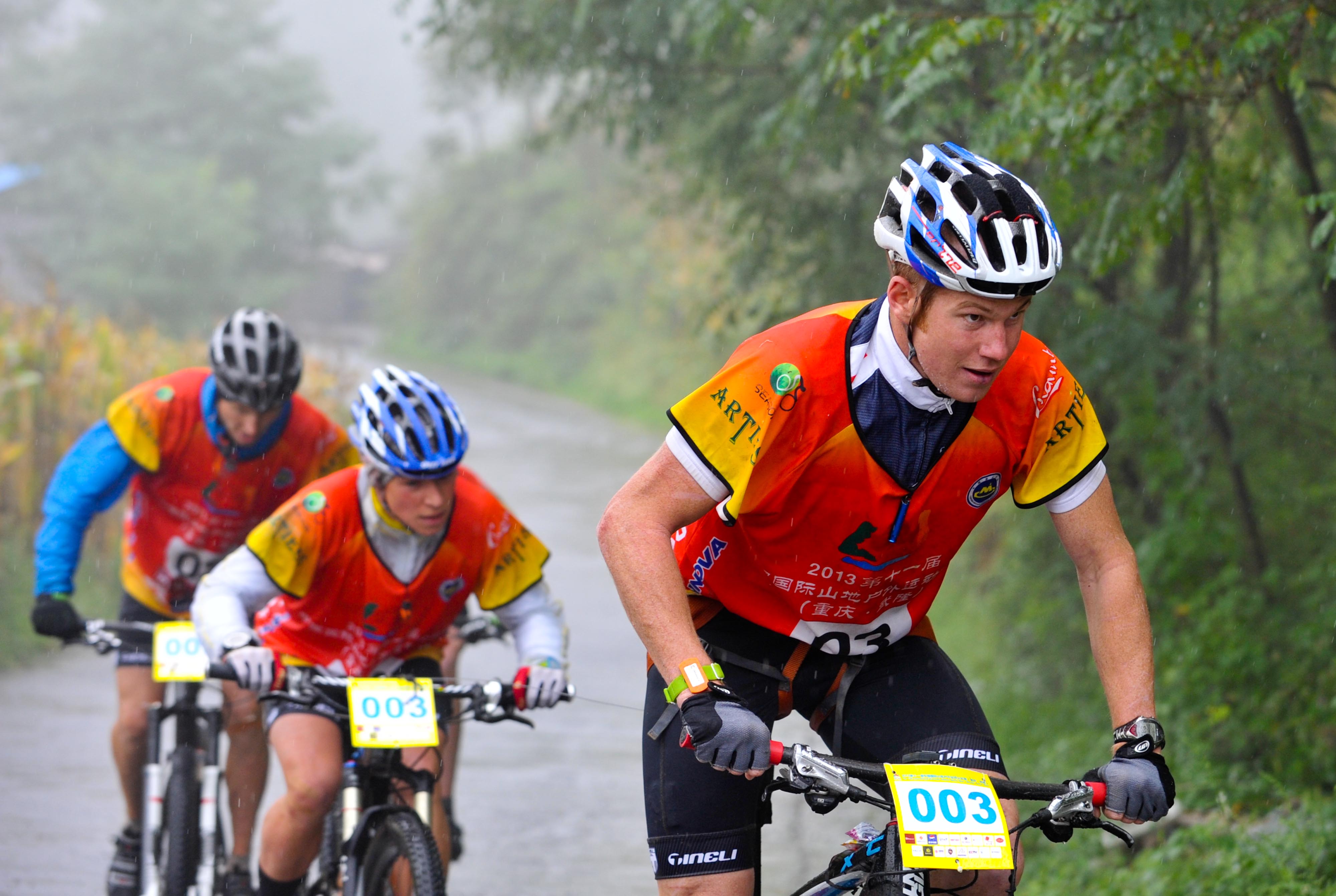 Dougal Allan's team will also be strong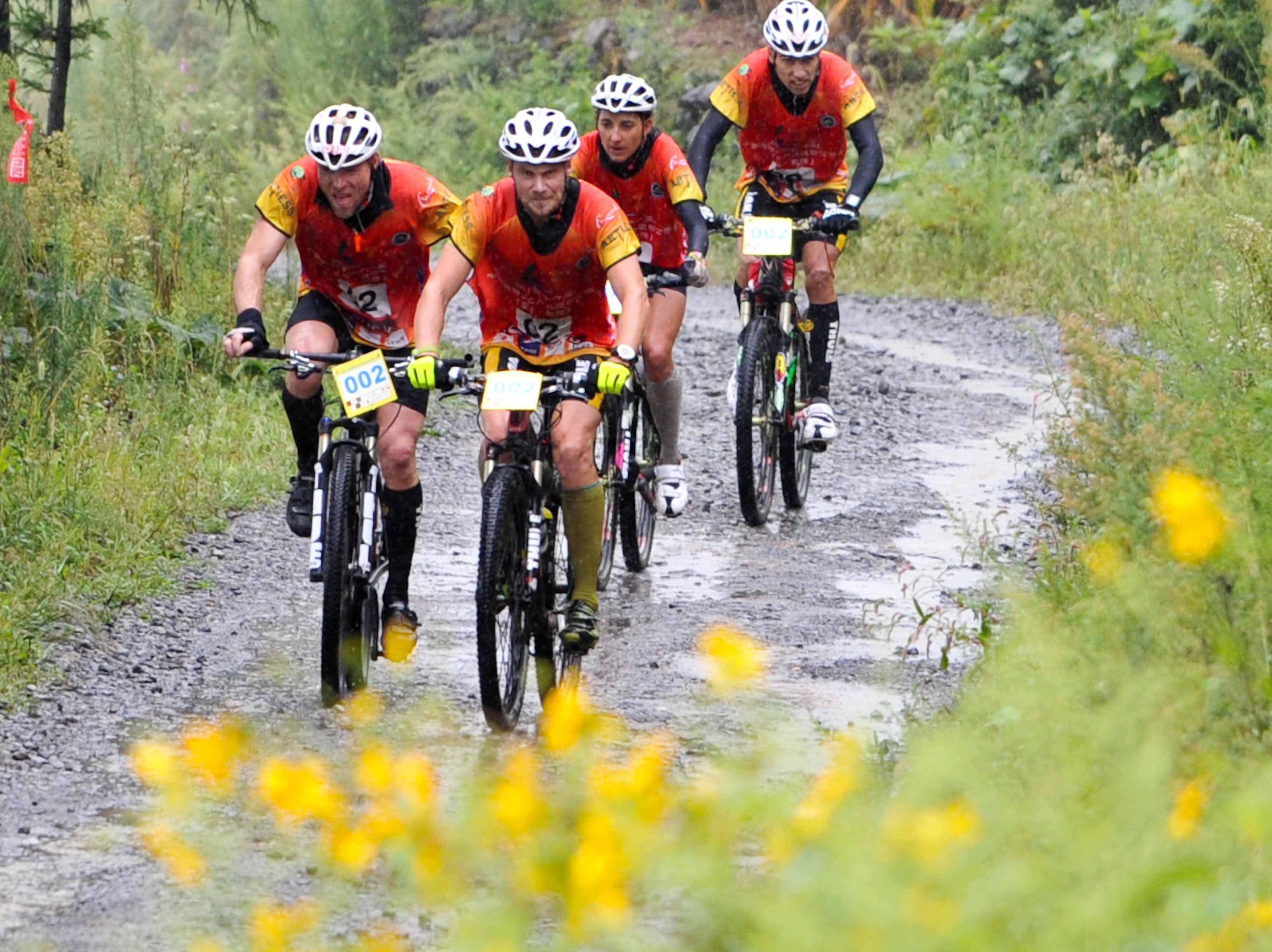 Martin Flinta's Team Thule is always on the podium in China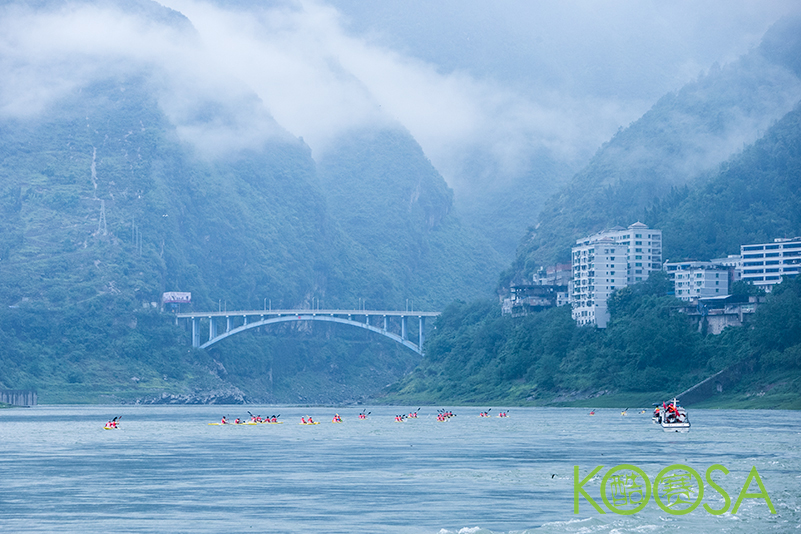 The kayaking sections are beautiful and usually involve some rapids.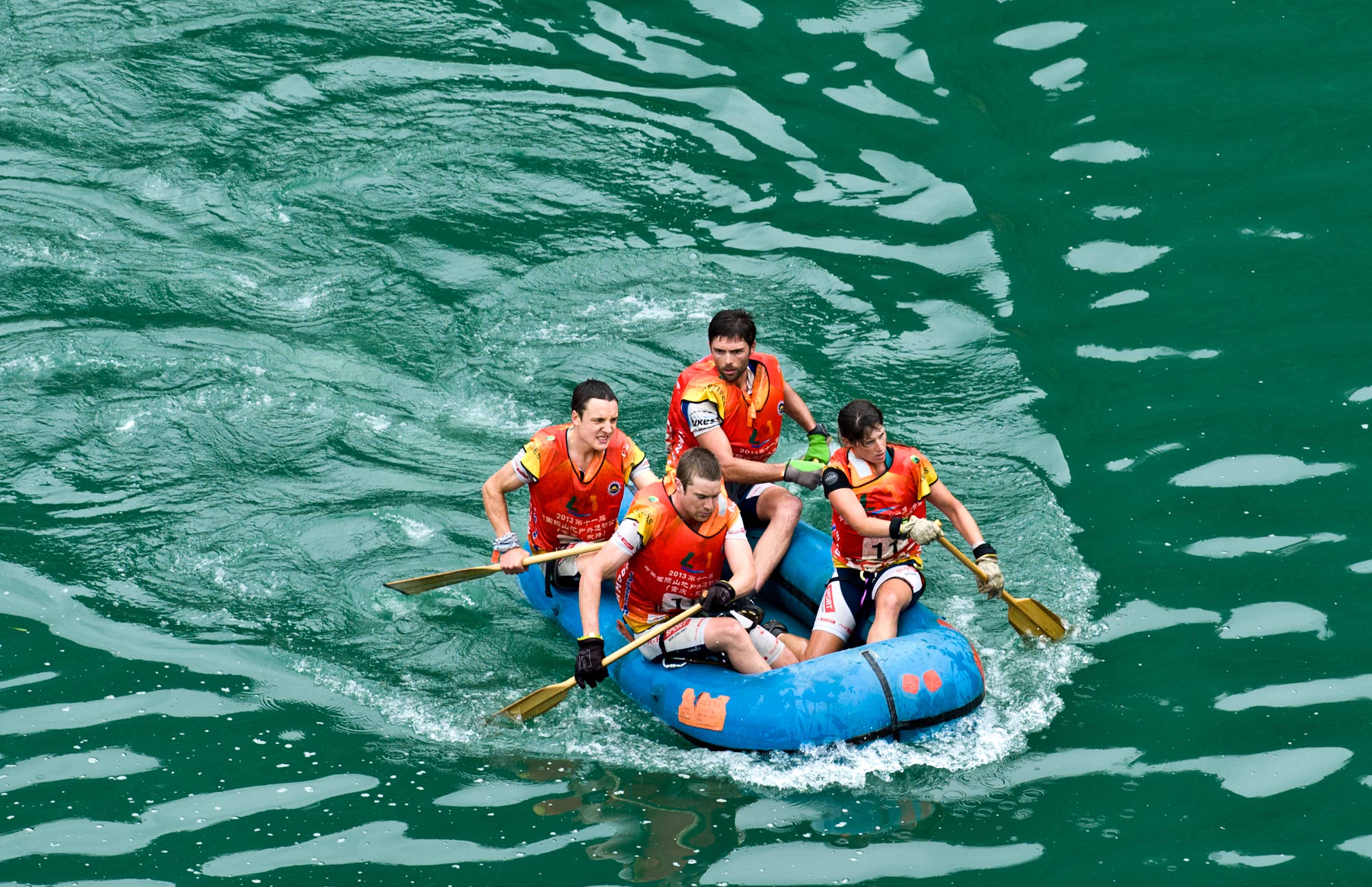 Last year they made us paddle several km's in one of these awful rafts. It wasn't exactly a speed machine…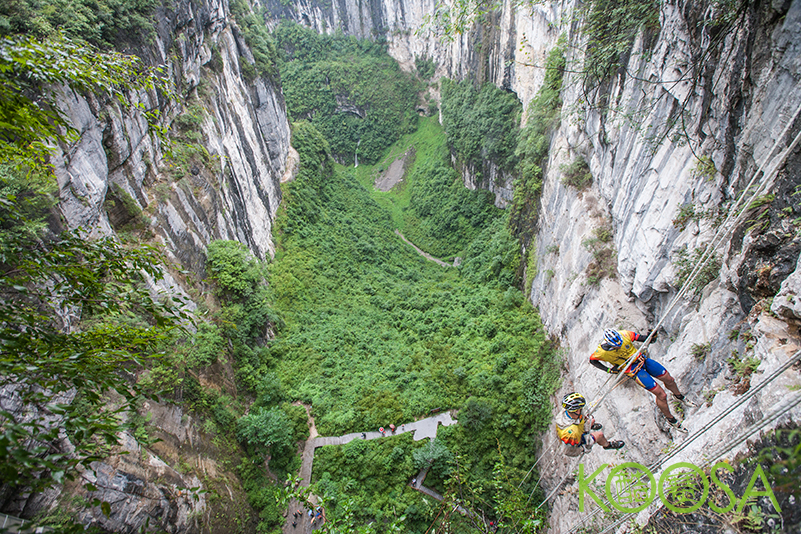 The rope sections are always spectacular as we tend to "fall out of the sky" into a group of unsuspecting tourists.
The other highlight of this race course is swimming through a  dark cave in ice-cold water. This is Mattias Nyström of Team Silva last year.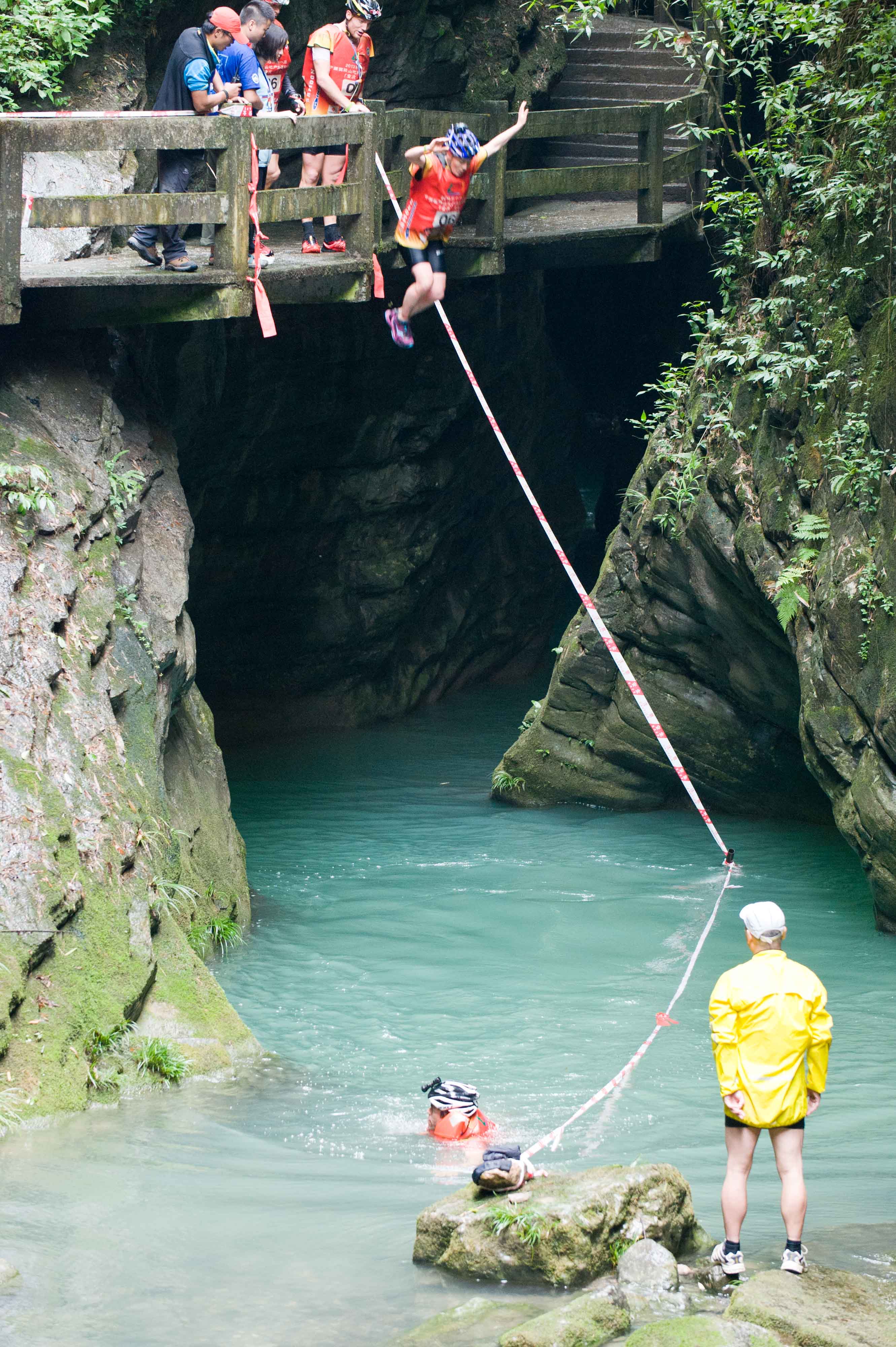 The organizers usually come up with some exciting way of exiting the cave, as the tourist boardwalk is usually considered "too boring."
Alright I gotta get back to packing … I just came back from the grocery store and picked up all the "Swedish food" we're bringing to China, see below.
See ya!
Scott