This week included a big focus on my kayak to get it in shape for the race.  Thanks to Per Skogland I think I finally have a solid rudder system. I've also fixed my seat and tested it in on the flats and the rapids.  I think I got everything where I want it.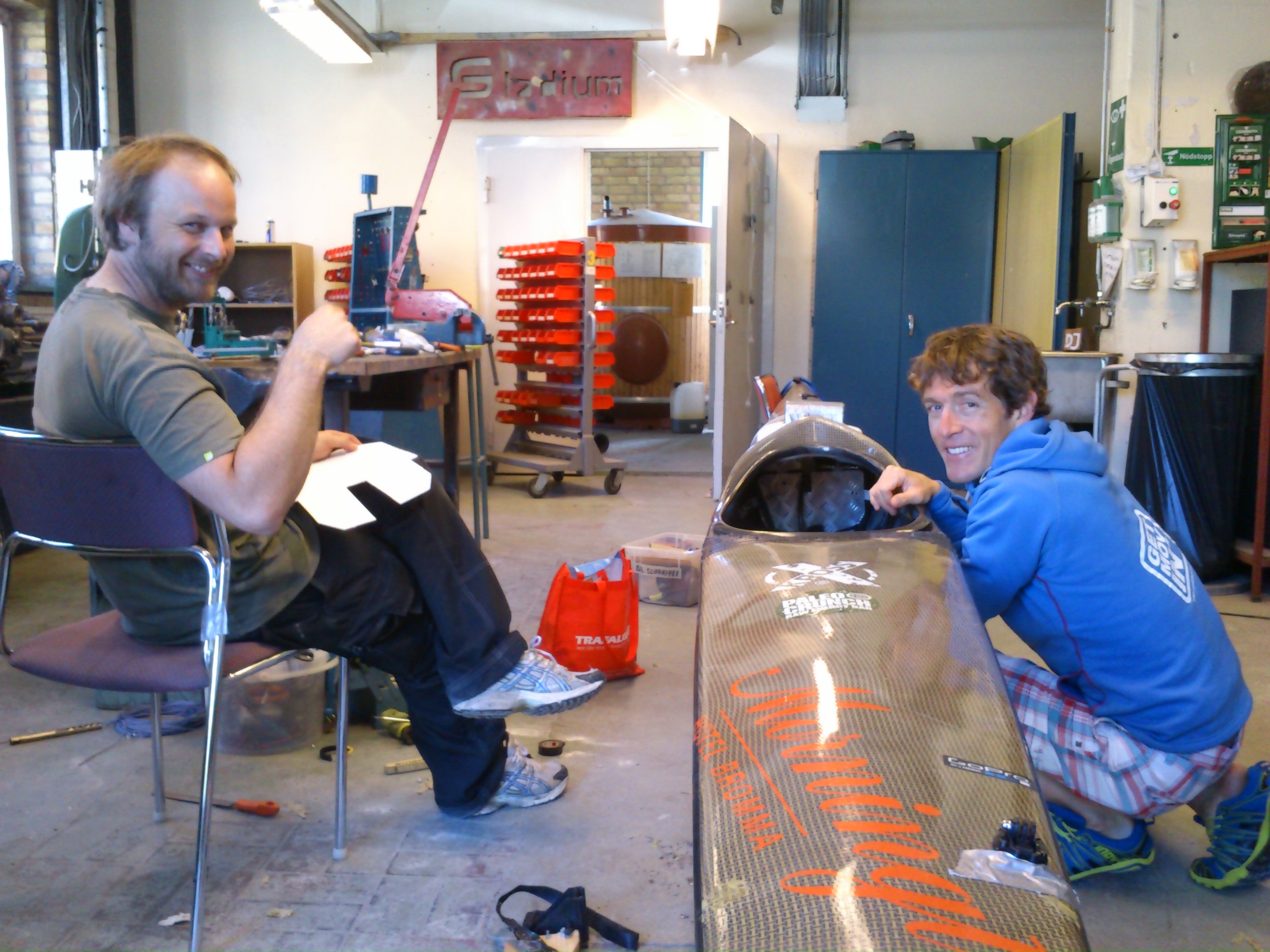 Per and I discussing rudder design at Mitt Universitet workshop.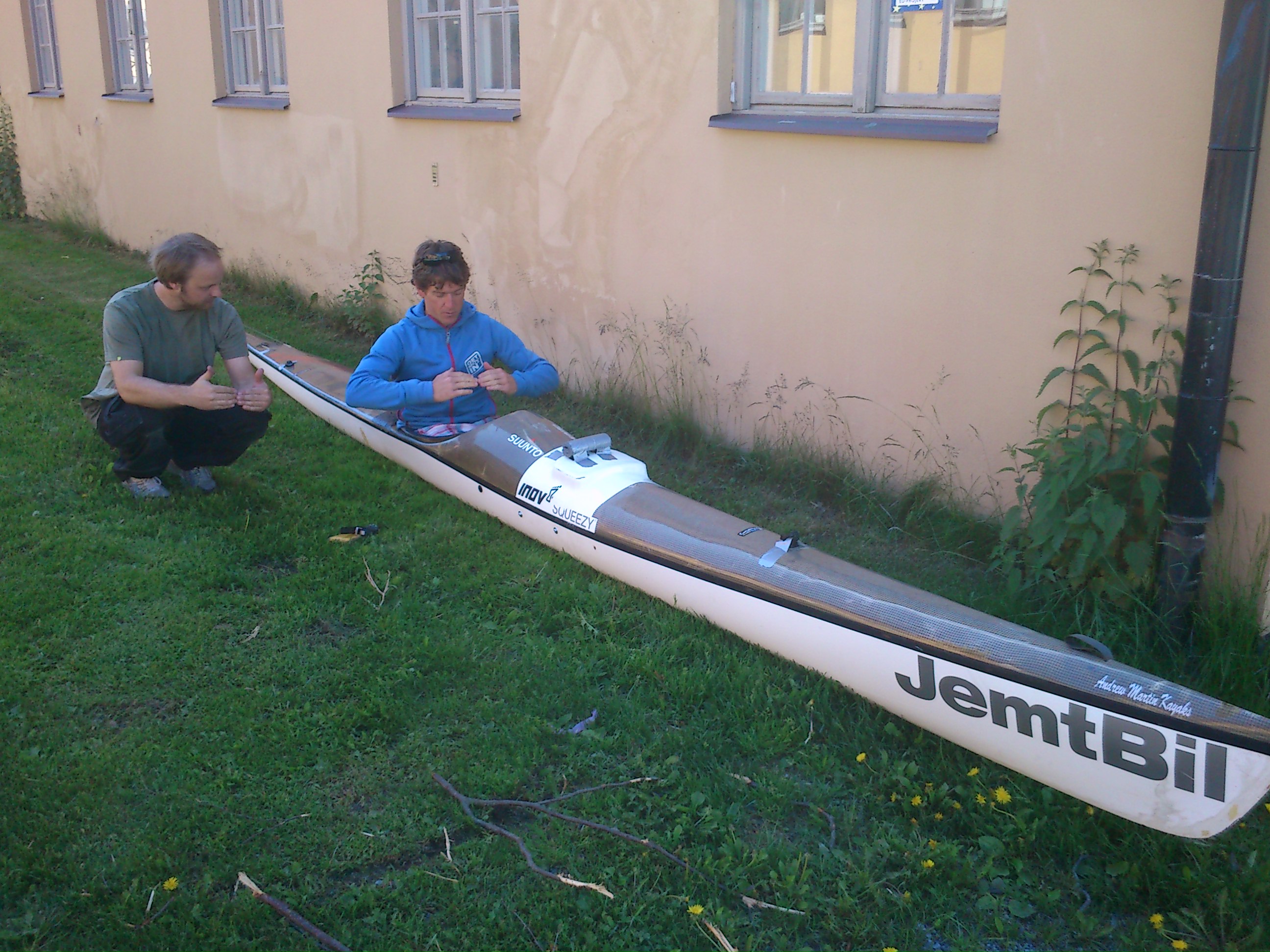 A multisporter trying to explain to an engineer what he wants …
Then it was time to head out and give it a test on a beautiful sunny day.
Thursday night I drove 30 minutes north to paddle a tributary to the Indalsälven (the big river), called the Hårkan. It's a well known fly fishing river and the scenery was awsome. It was non stop flowing water through a classic Swedish landscape of pine and spruce trees, with the occasional cabin overlooking a rapid.
I paddled with 53 year-old Ronny Larsson, who paddled a Ruahine F1 (a classic New Zealand multisport boat). He's participated in every ÅEC race except one since it started 20 years ago (his team usually wins the team division).  He's a great paddler and helped me with a few tips on my paddle stroke.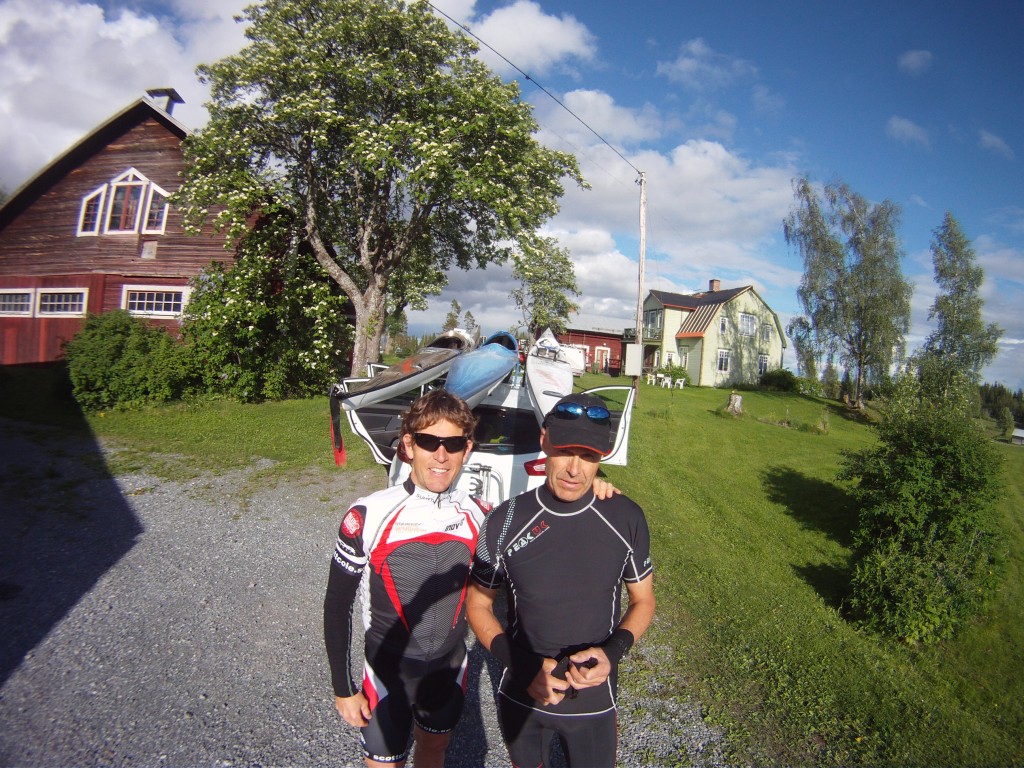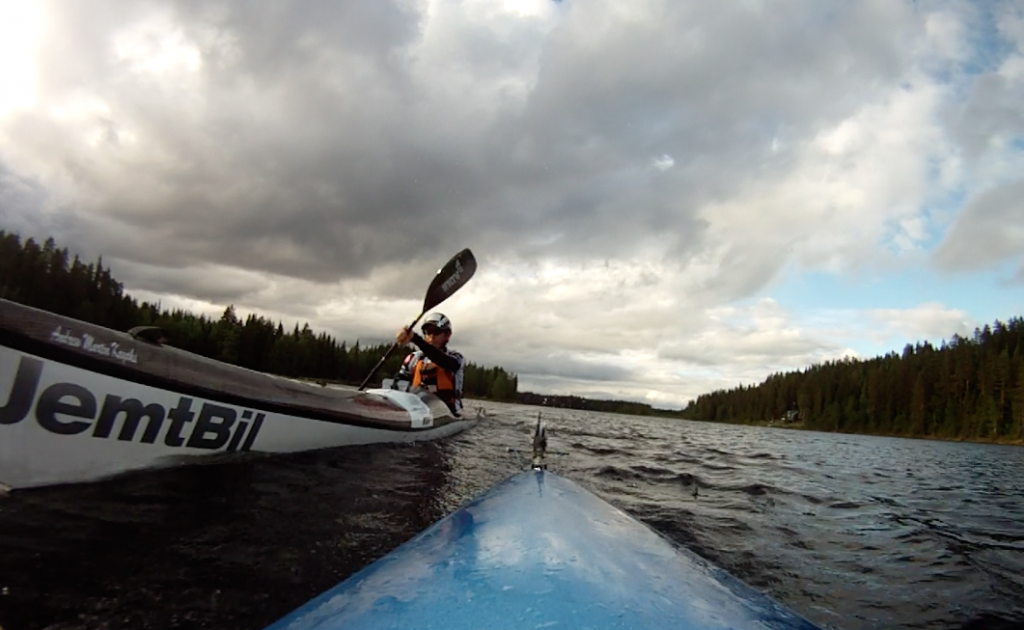 Paddling the Hårkan
It was a 25 km paddle that took about 1 hr 40 min. The rapids weren't big, but the river was non-stop "bumpy" which required a lot of focus. I pushed  hard in the rapids to test myself and it felt good. Near the end, however, my mind got tired and I got lazy. I lost my balance in a bump and took a swim. But it was a lapse of concentration rather than a feeling of discomfort in my boat. I bounced back  and picked up the tempo again.
Then Friday was film day. I'm making a little film about my preparations for ÅEC, together with Johannes Poignant.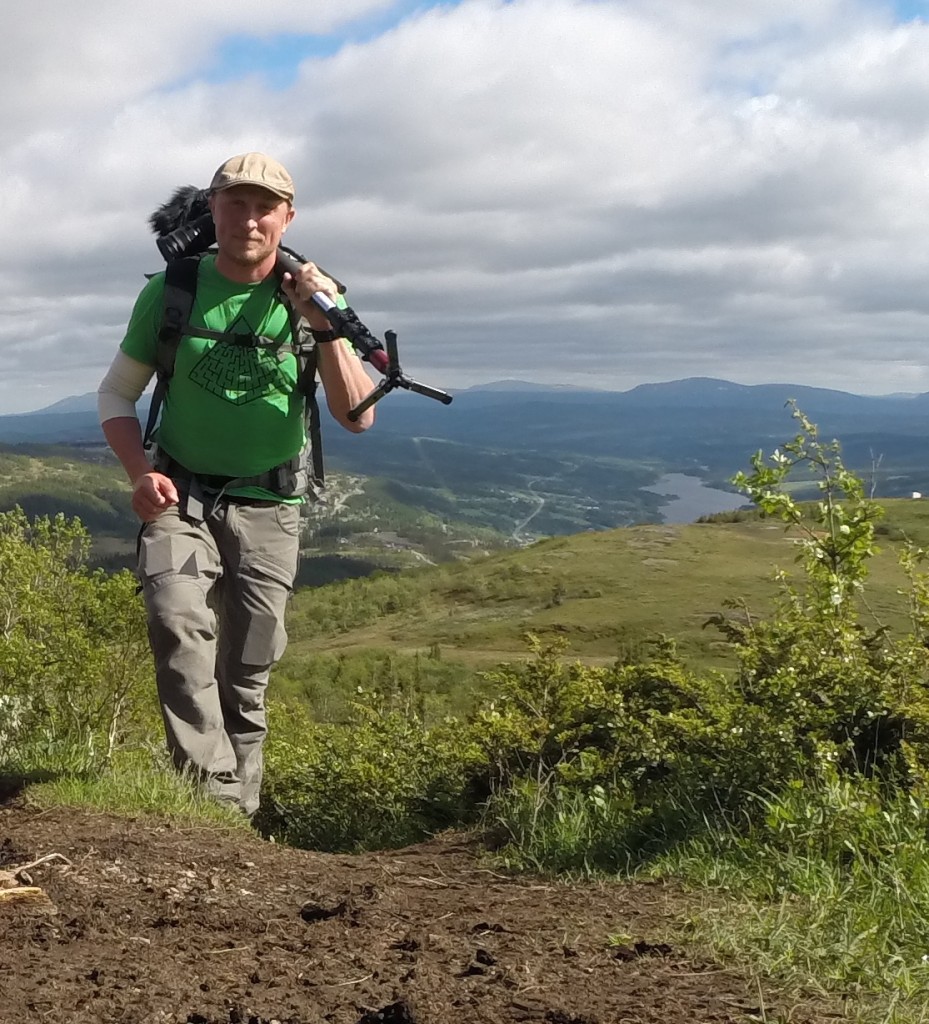 Johannes did all the heavy lifting, carrying 20+ kg of camera equipment around the mountain. I just had to look pretty and run with lightweight racing gear …
We covered quite a lot of ground over the mountain and through the woods. Along with our paddling footage from previous weeks we should have a good film next week, complete with some "race days tips" from Coach Cole.  Here are a few shots from the day's work.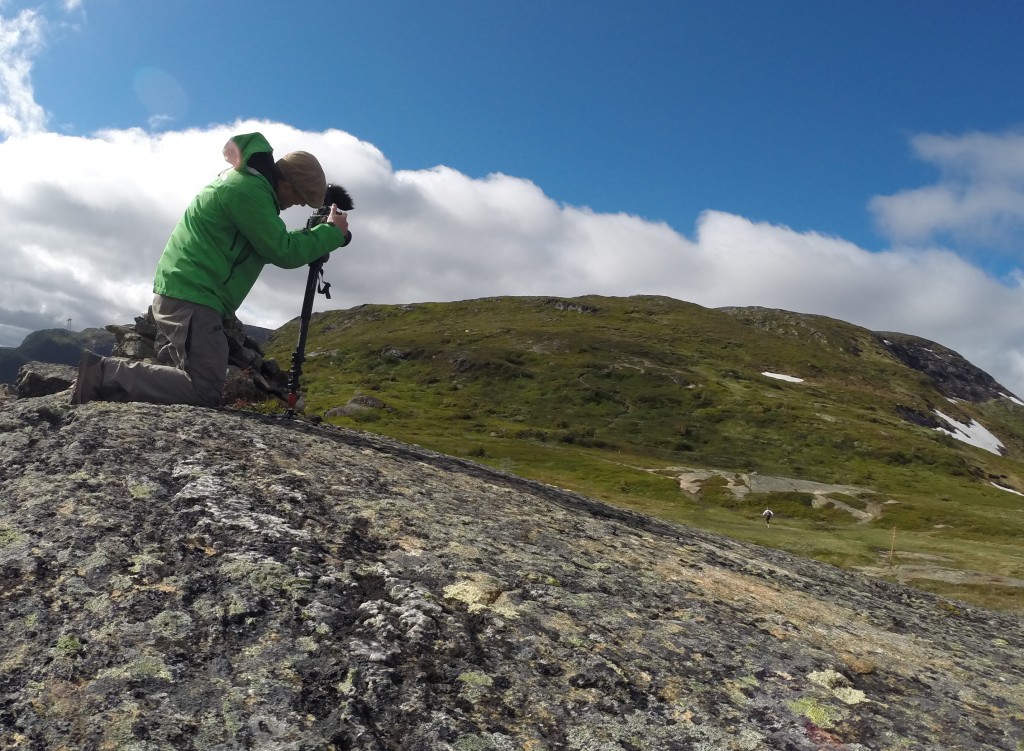 Johannes getting a long-distance shot as I approached Åreskutan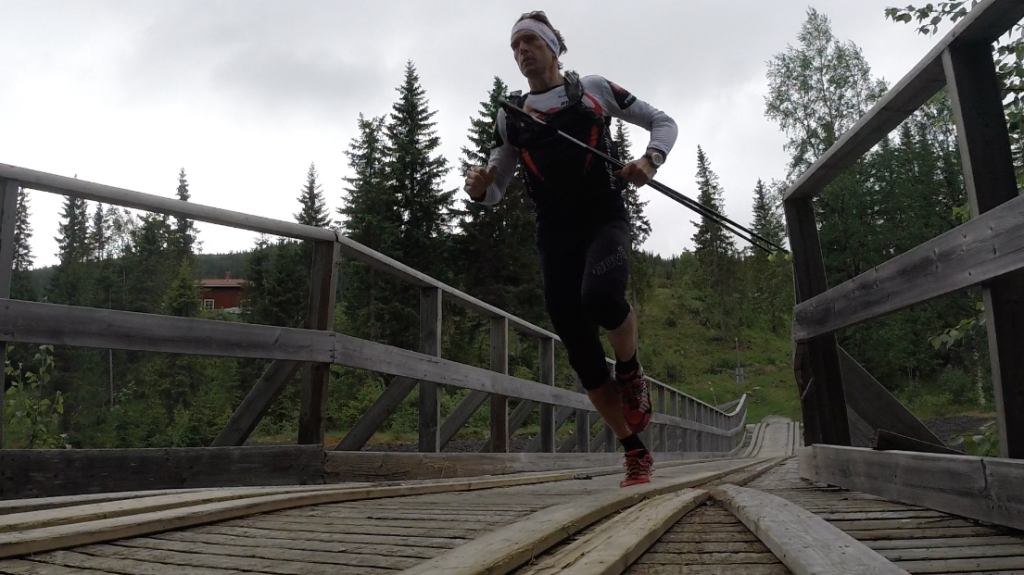 Full speed in to Huså
Tomorrow starts the last hard and long training weekend. I plan to paddle the whole course and run over the mountain tomorrow, then Sunday I will have another go at the bike course.  Then it's time to start tapering — a little recovery, then some short hard sessions.
Have a good weekend
scott
I got lucky today when I carelessly backed in to a parking place without thinking about the fence behind me. A solid half inch of clearance before I would have crushed my kayak …