I just got back from a fun weekend at the National Multisport Championships as a camera man. Here come a few pics from chasing the teams around the course …
(In the coming days (or even now?)  you can read more on the race's Facebook website (see also pics here on the race website), multisport.se or Team Thule's website)
Big thanks to all the volunteers from the Multisport section of the Mölndal Outdoor Club for putting on a great race. They were all smiles for 24 hours and even surprised the teams with coffee and cinnamon buns — ironically, at the control point where the teams were required to climb down a ladder into the "solitary confinement/torture chamber room" of the historic fortress in Kungsälv…).
Life as a camera man was not a bad job

 Here I am paddling together with Mathias Carling, the other camera man (Picture by Johannes Poignant).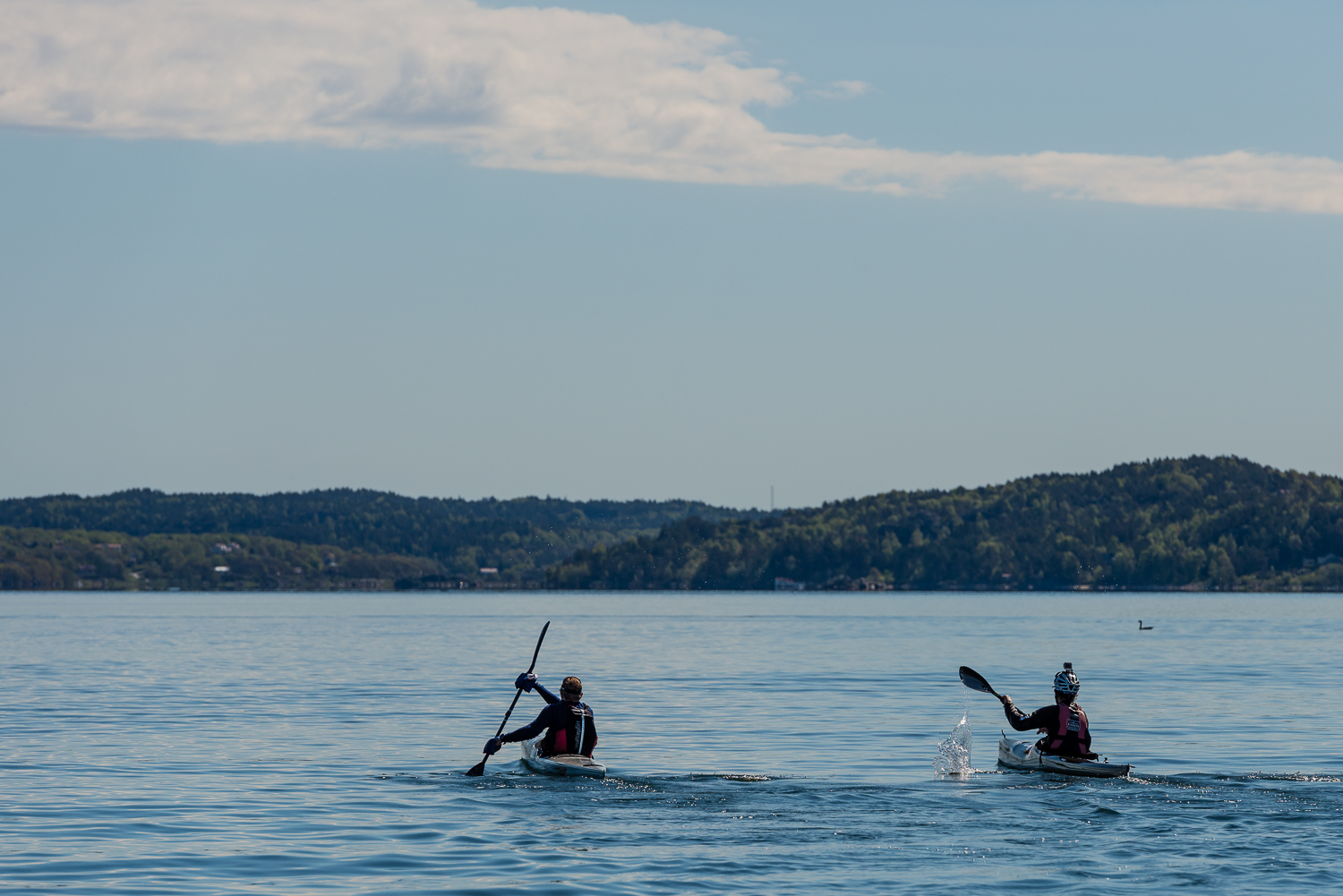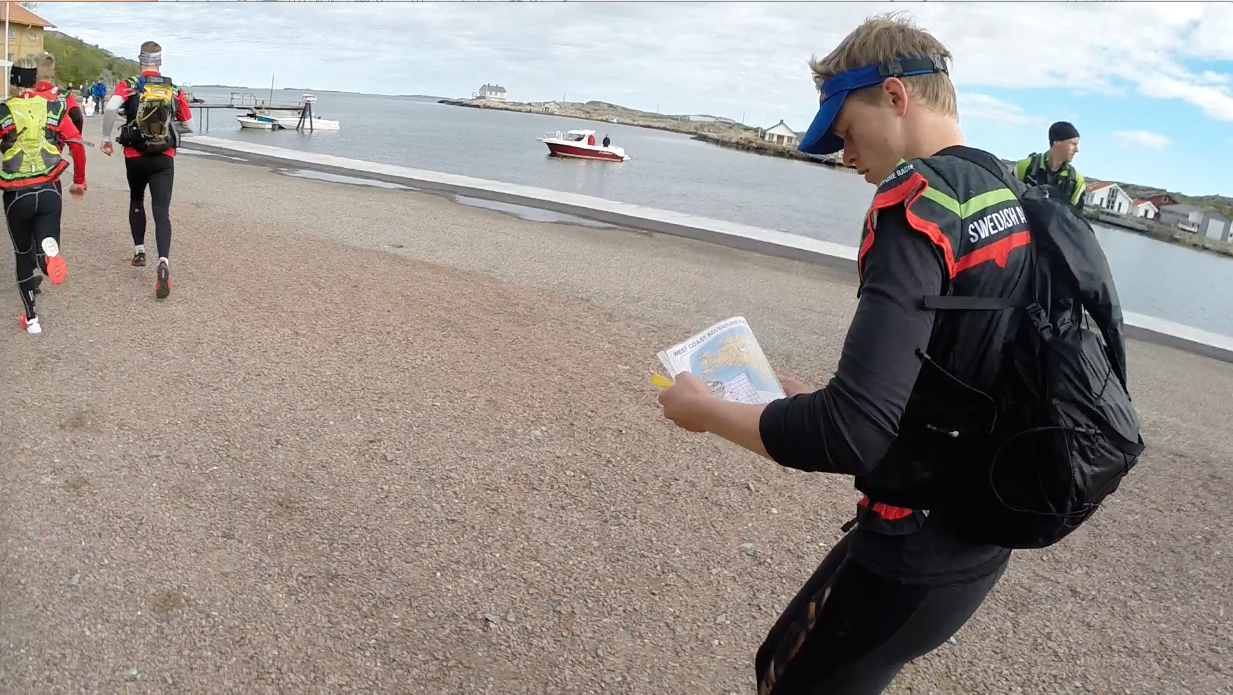 Rikard Norlin, Thule Adventure Team, studies his route choice just seconds after picking up the map as the starting gun went off.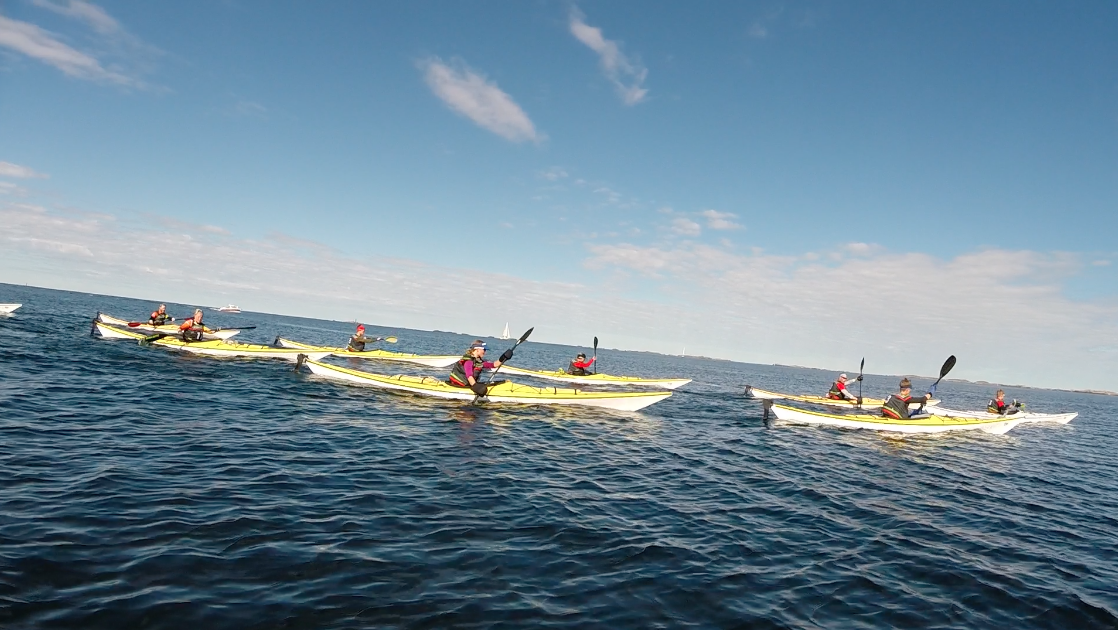 After a 30 minute run around the picture-esc island of Marstrand, the teams headed out for a 4 hour paddle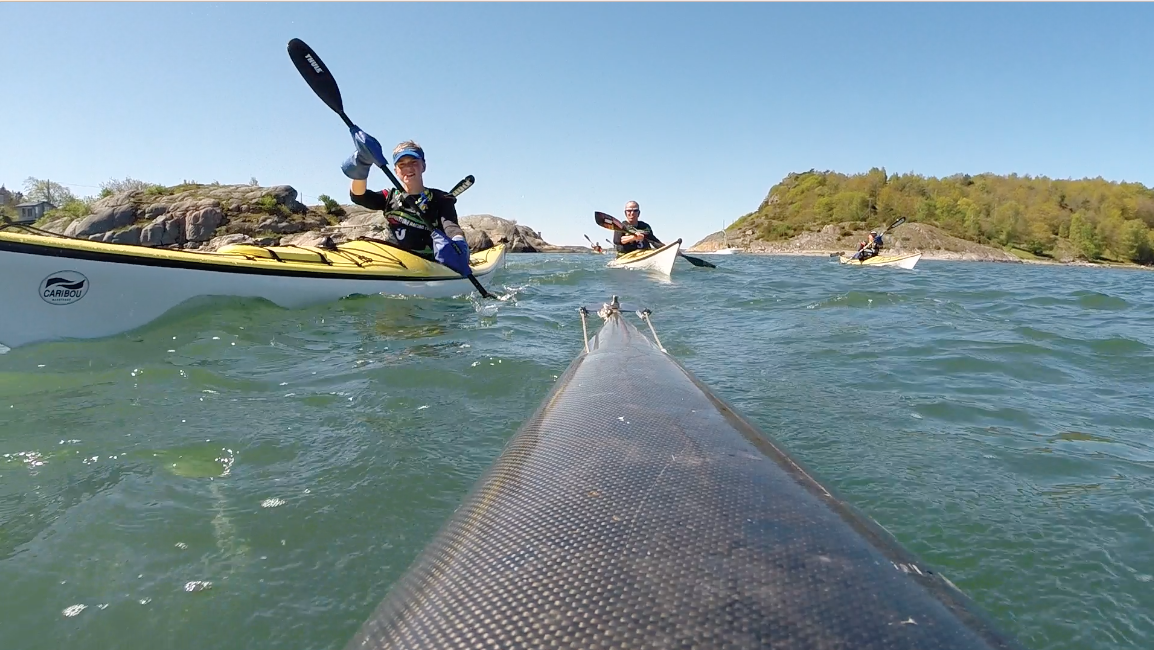 Rikard and Claus, Thule Adventure Team, during the paddling section.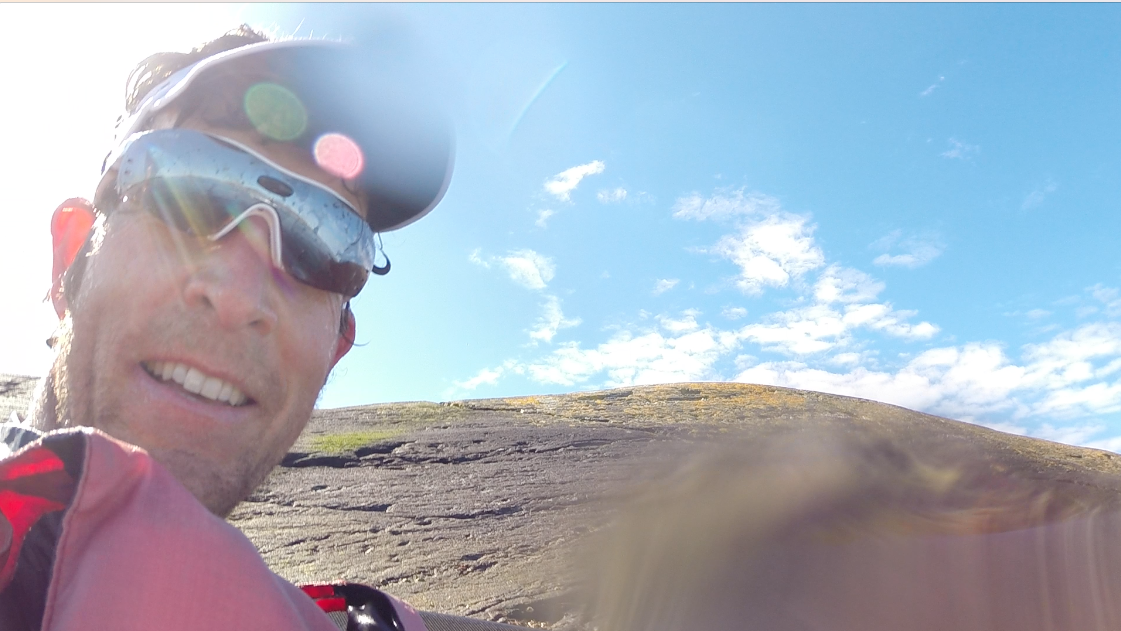 During the paddle, I took an involuntary swim … I was trying to balance with one hand on a cliff and one hand on the GoPro button and lost my balance and came up a bit wet

  Martin's multisport kayak was fun to paddle, but perhaps not the most "stable" choice when trying to film a race.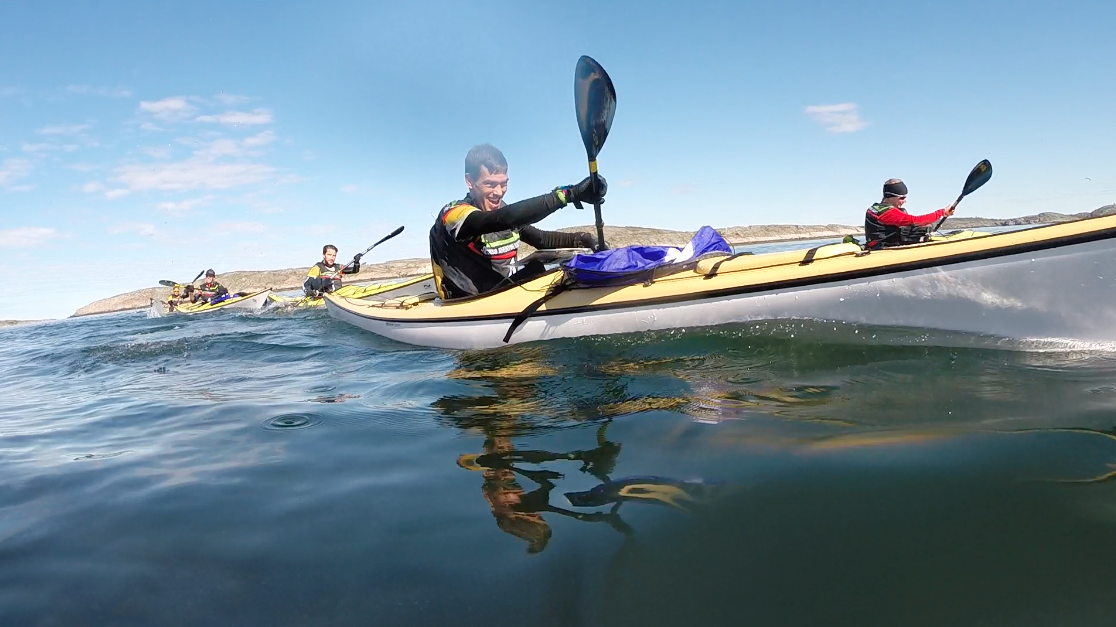 But the good news was that while I was in the water I was able to get this cool low-angle shot …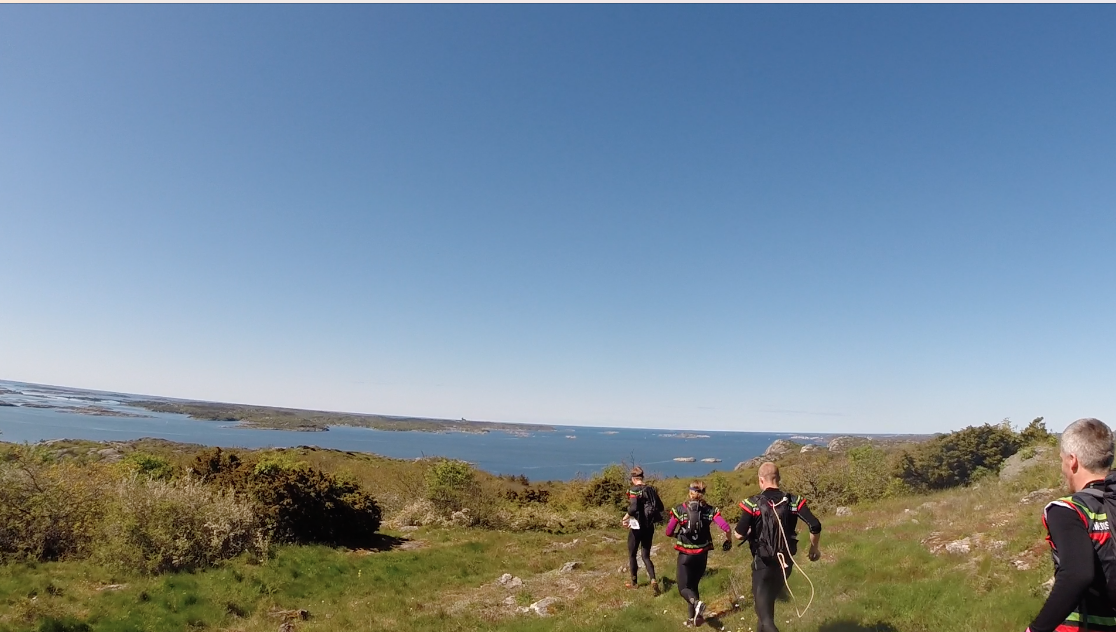 The 4 hour paddle was 'interrupted' by a short stop on an island that was also a nature reserve (Älgön). It was a beautiful place to run. It was like being transported to the tree-less Swedish mountains and forgetting you were out at sea …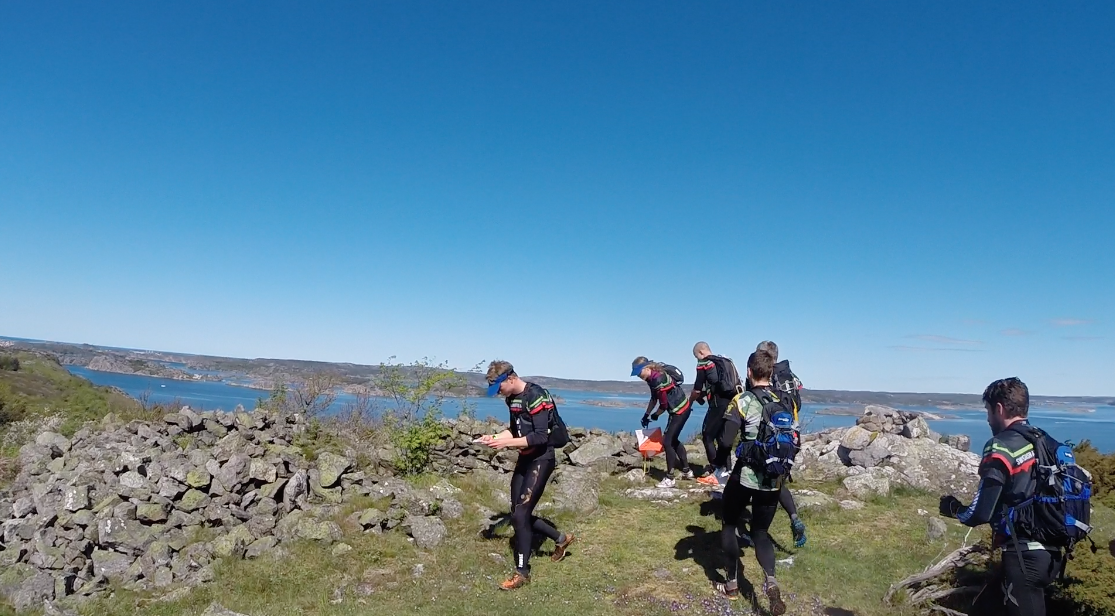 Chasing the top teams was a real interval challenge, trying to get ahead of them just long enough to hold myself still to get a few seconds of "non-bouncing" film footage. They weren't in any mood to pose for the camera …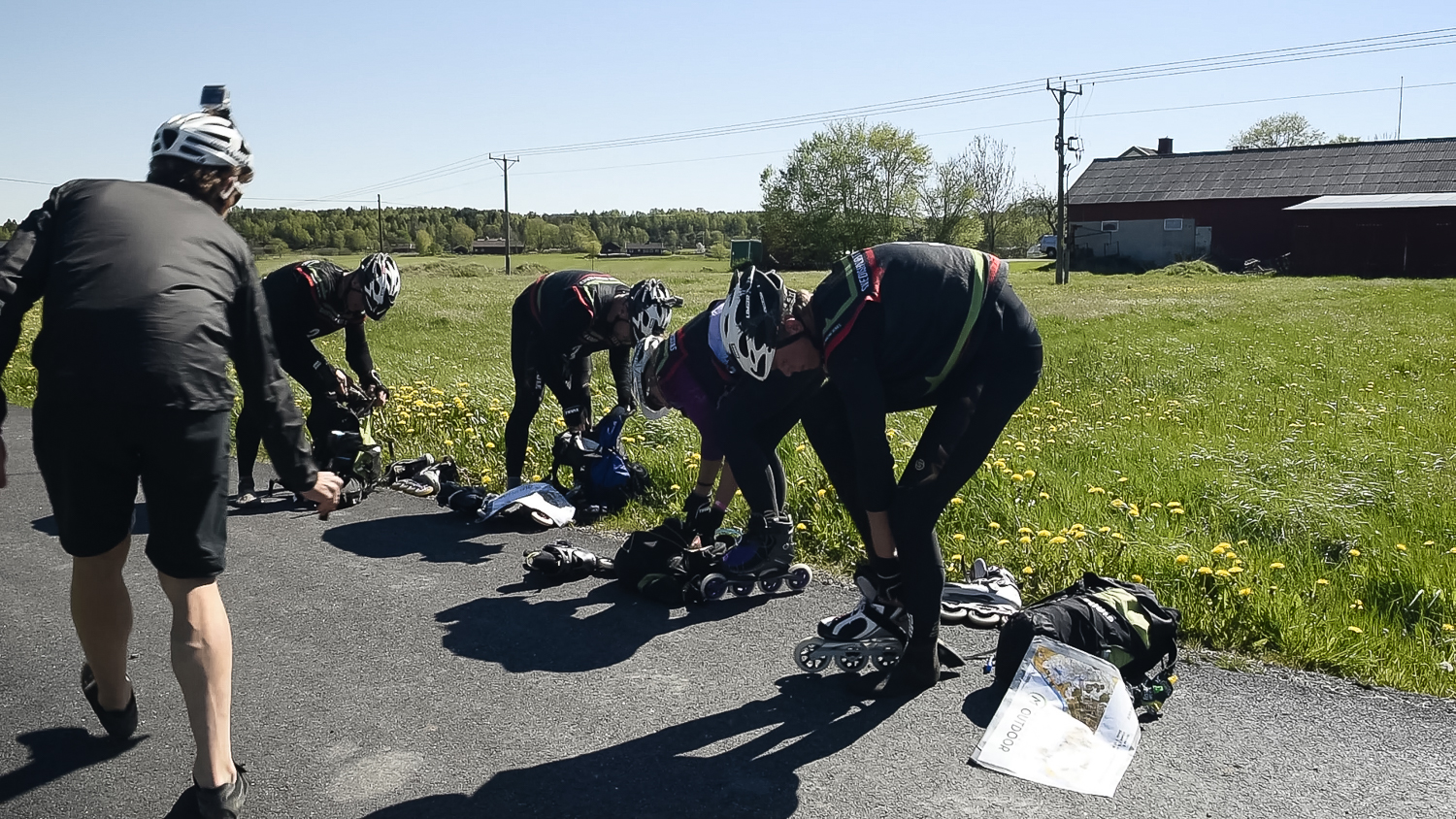 A long inline skating section involved high speed (thanks to a tail wind)….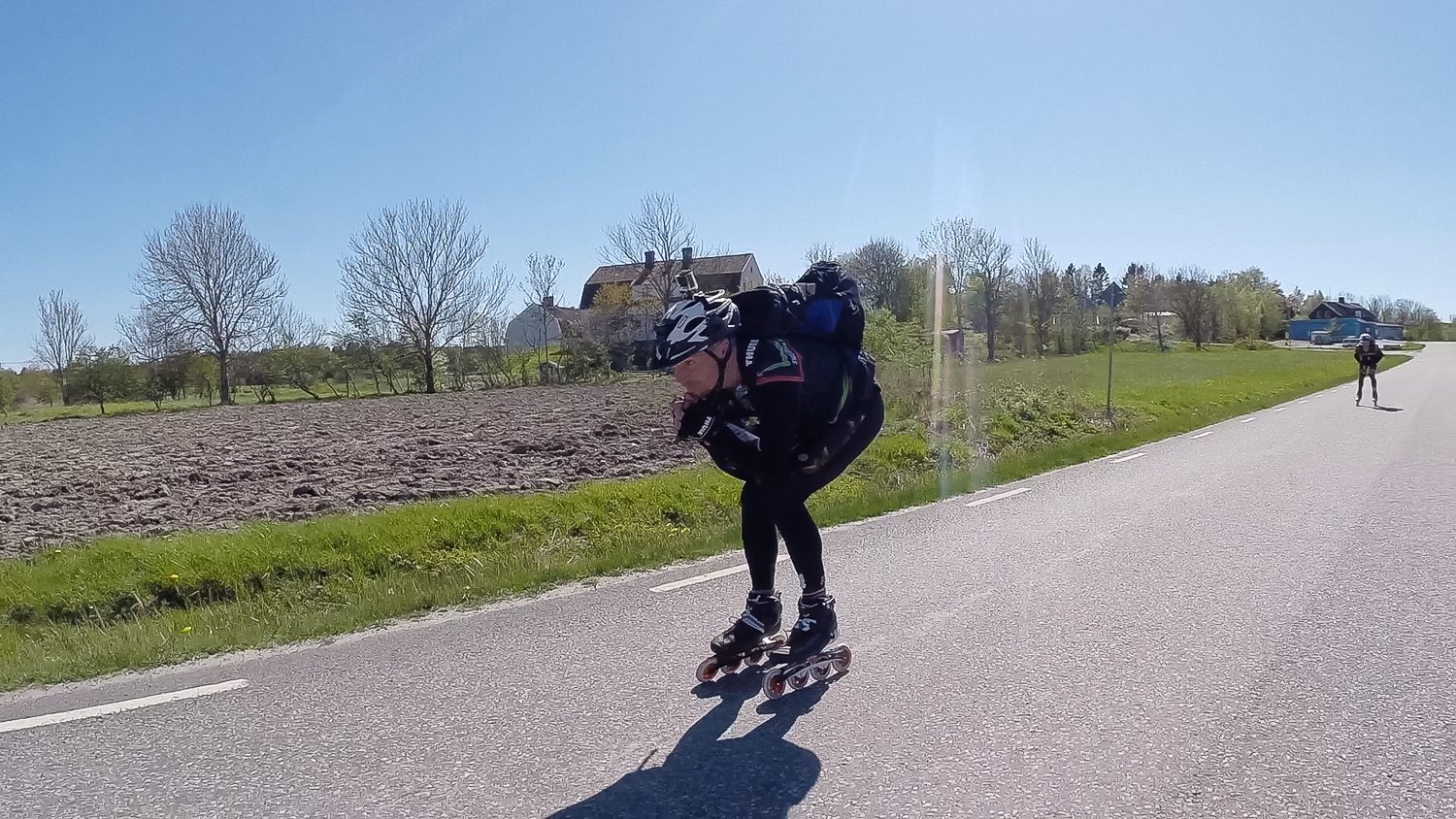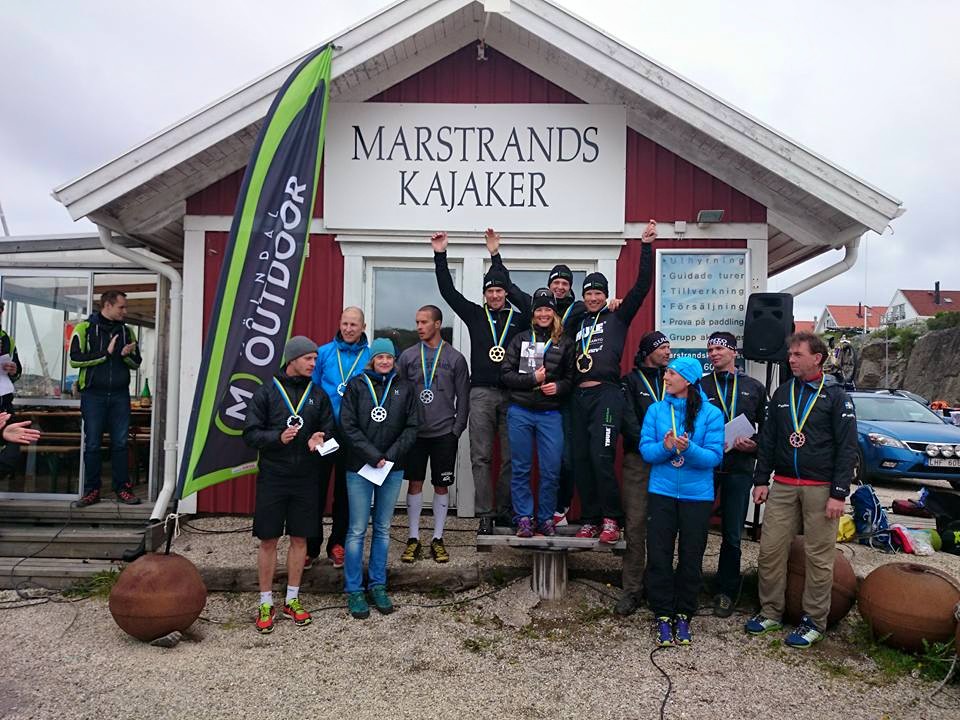 Congrats to first place Thule Adventure Team (23 hrs and 45 minutes), second place Team Bergstrom (+35 min), and third place Team OutNorth (+1 hr, 39 min).
Thule Adventure Team will be releasing a film of the race later this week – stay tuned here. (To see a 3 minute film from the race preparations, see here).
This was one of the first hard training sessions I've had since coming back from my broken rib. The excitement of being in a competitive environment — "racing" with a camera — has  inspired me. And it's a good thing, because Race of Heroes and Åre Extreme are just around the corner …
By the way, congrats to Team Haglöfs Silva for beating Team Seagate in Spain this weekend, great work guys!
Happy spring
Scott
PS Not a bad place to have a pee, hey Tobias?