I'm back.
But my little disappearance act had a reason: it's called the offseason.
I wasn't smart enough to take an off-season voluntarily so the multisport gods forced it upon me.
I like searching for my endurance limits, but actually finding them is much more painful. And I tend to make these experiences worse by ignoring my body's signals. My C2C experience – both preparing and racing – brought me to my limits. Shortly after the race came a mental collapse: I simply lost the hunger for multisport, for training, for competing or even thinking about performance.
Hence, the forced off-season.
At first, it was nice. I woke up each morning and filled my non-work time with other things: I ate good food, drank nice wine (more wine in 5 weeks than in the last 5 years!) and worked around the farm – pruning fruit trees, weeding, picking (and then drying) hazel nuts/pine nuts/apples/mushrooms. I even learned how to milk cows (thanks Laura!). I accelerated away from my racing weight of 75 kg, but I was Ok with it.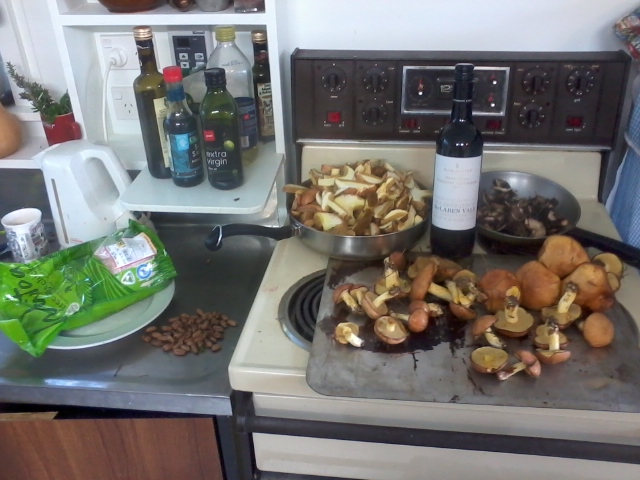 I even got out for an occasional outdoor activity, but it wasn't training. Ruben and I hiked up to Mt Potts (2,200 m) and enjoyed a nice lunch near the top. We even jogged a little on the high ridge, but mostly to get a good picture, not for any desire to run J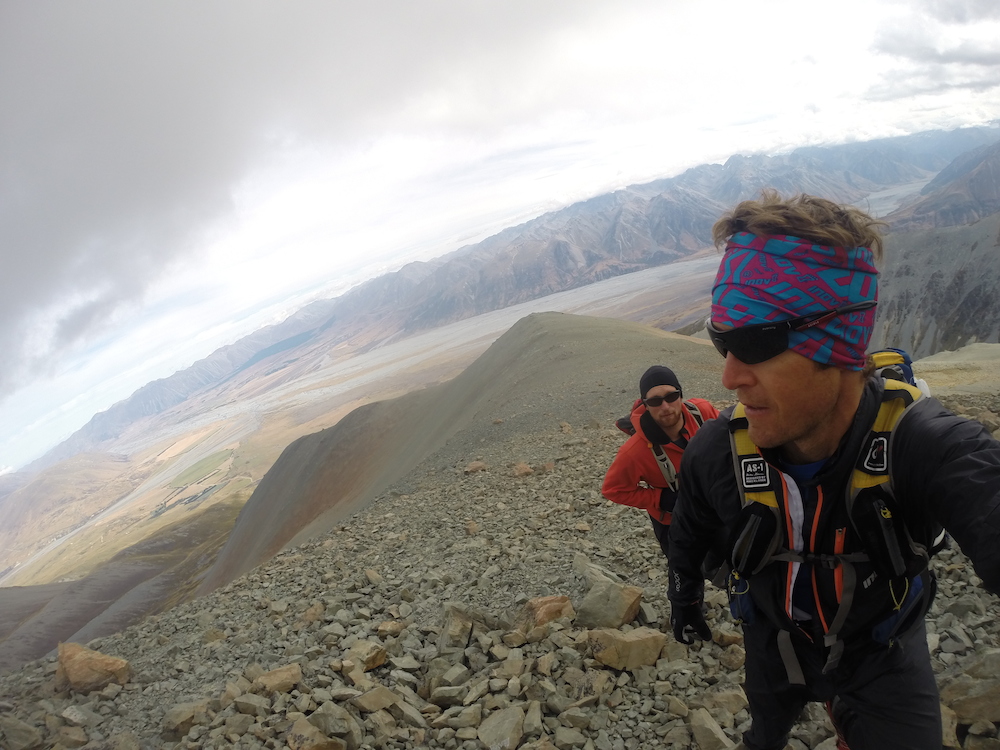 But the little voice in my head is hard to quiet. My motivation was gone and that was scary. Would it come back? My yoga teacher wisely responded to my reflective question by suggesting that I might have to trust a part of me that I don't usually use – pure faith. I usually like to make things happen, but now, in some cases, I'm learning how to let things happen.
In the meantime I 've done some reflection – both short-term and long-term.
Long-term reflection: 27 months non-stop
In January 2012, I ramped up winter training in Umeå for the season ahead. I was offered a spot on the newly-form Team AXA and I was committed, motivated and ready to rock.
That was 27 months ago and I haven't stopped since.
2012: A flurry of races culminated in a successful Are Extreme in June. I switched gears and prepared for a 6 day non-stop race in France (ARWC 2012) and only took a short time off before leaving winter behind: First, an 8 day training camp in the Canary Islands with John Karlsson and then a stopover in San Diego, before heading to NZ for my 2nd attempt at C2C in 2013.
2013: After C2C in February, I continued racing and had my most successful year yet. As the days got shorter in April I left NZ and chased summer once again. I hit the ground running:  A strong stage race in China, a series of great summer races in Sweden and Norway. I was feeling great.
I should have paused while I was ahead.
Instead, I embarked on what would become one of the more challenging periods of my multisport career, as I chased summer yet again, traveling via China and San Diego to NZ for a third go at C2C in 2014.
Short term reflection: cold stagnation
27 months in a row is not impossible if I take care of my body. But I did not. There are a lot of similarities between a crack addict and an endurance athlete: we both need to get our fix. The difference, I suppose, is that endorphins are somewhat gentler on your psyche because it doesn't blind you to long-term wellness like cocaine. Even endurance athletes reluctantly admit that they have only one 'vehicle for life' and without it, getting their fix is impossible.
Looking back now, with the help of minds wiser than my own, I've pieced together 3 events in the short term that nearly destroyed my vehicle.
1.Sept 2013 China. On the 3rd of day of racing I found myself shivering through a 5 hour race in a rain storm. I was exhausted and, strangely, couldn't generate heat despite pushing as hard as I could. The race ended with a 30 minute swim through an ice cold cave and my body started to collapse. I gritted my teeth and pushed on with the help of teammates through a final plunge in before reaching the finish. Afterwards, all the teams warmed up quickly in the 30 C / 90 F air, but I shivered uncontrollably in a wool blanket for the the afternoon. The next 4 weeks in China were a struggle for me, but I didn't know why at the time.
2.Oct 2013 Raid Uppsala, Sweden. Only a few weeks after returning from China I found myself swimming in an ice-cold river (air temps at -5 C/25 F) trying to fix a frozen kayak ruder at the start of a 5 hour race. Again, I gritted my teeth and raced on "half a tank" of energy. It was weeks before I felt normal again. But I kept pushing on in prep for NZ.
3.Jan 2014 C2C training. Fast forward 3 months to NZ's summer and the cold theme continued. 3 weeks before the C2C I did the "double" — a 3 hour mountain run and 5 hour kayak on the same day. A cold southerly had dropped rain, pushed up river levels and pushed down temperatures. I fell in several times during the river crossings, but soldiered on (familiar theme?). I was finally forced to stop and change my clothes. Still, I didn't make any 'connection' to the previous cold events in China and Sweden – perhaps they were masked by the adrenaline kick and the blind motivation I get from hard racing/training. Small nagging things like my health can be dealt with later…
It's only in reflection that I could connect the dots. Chinese medicine would describe this as an accumulation of cold in the body, the result of too many hypothermic experiences in too short a time. Combined with older age – my 37 year-old blood is thinner and provides less nourishment to my muscles than my 20 year old version – it meant that my energy was stuck, nearly frozen perhaps?
Just as arthritic people suffer greater joint pain in wet damp weather, I was extremely susceptible to cold and it was affecting my body's ability to pump blood and perform. My last two stop-overs in California led to many jokes from the family as I frequently wrapped myself in a wool sweater on warm sunny days, trying to absorb as much heat as I could wring from that ball in the sky ("Has Sweden made you soft, Scott?!"). And this from a guy who used to sweat profusely and once was the focus of an office betting pool about when I would give up wearing shorts and switch to pants during Boston's long cold winter in 1999 (when I was only 22, incidentally).
Learning is a work in progress and I'm hoping this reflection moves me forward because I'm still planning on chasing my 4th summer in a row. But to give this vehicle a re-start, I needed an offseason … along with copious amounts of acupuncture, yoga, meditation, and rest.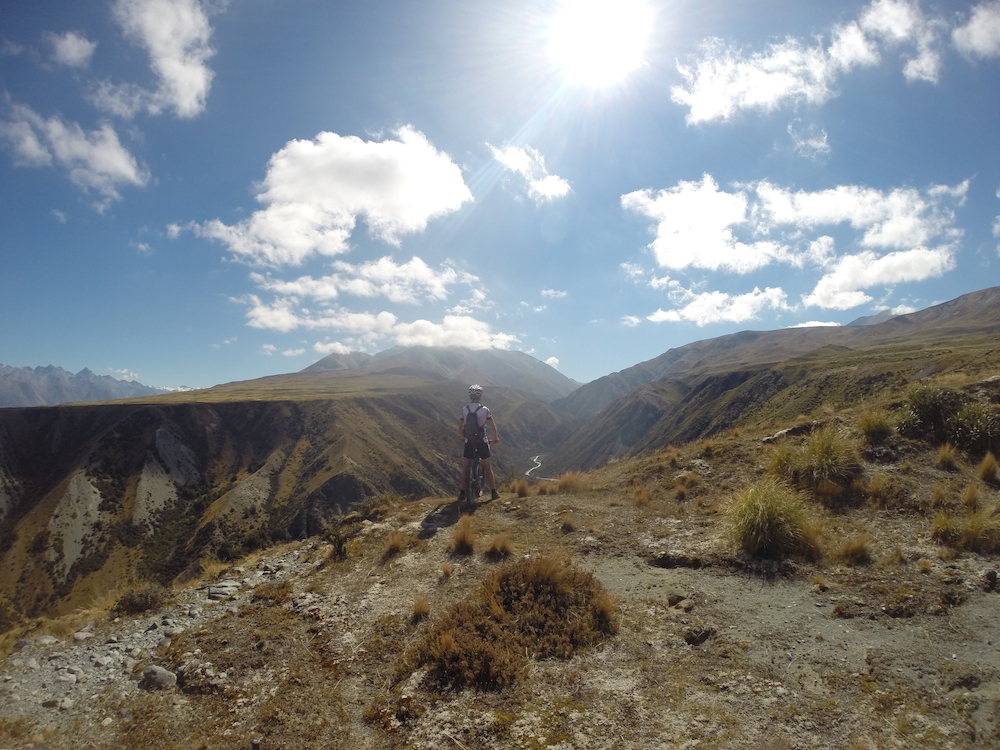 My comeback started (slowly) this week. Each session ended with not-so-surprising soreness, but my motivation is back. I'm ready to search for those limits again – but this time with the wiser (?) mind of a 37 year old.
Getting hungry again,
Scott
PS I'm not competing in the Gold Rush race this weekend, given my long time off, but I will be there as a volunteer with my GoPro camera. It'll be fun to be involved … and to wet my appetite for being on the other side in the future.
PPS Returning to Sweden on 21 April…