This is the FIFTH in a series of entries on my blog about my bout with overtraining. Part V shares a story from Outside Training Magazine.
This week Outside Training Magazine in Sweden came out with one of their six-times-a-year issues. It focused on, among other things, overtraining. There's some interesting articles here, including a Swedish translation of the "Running on Empty" article about ultra runners from the US (see previous blog on that).
There was also an interview with me about my overtraining. Here's the first page — you can buy the whole issue at most newsstands in Sweden.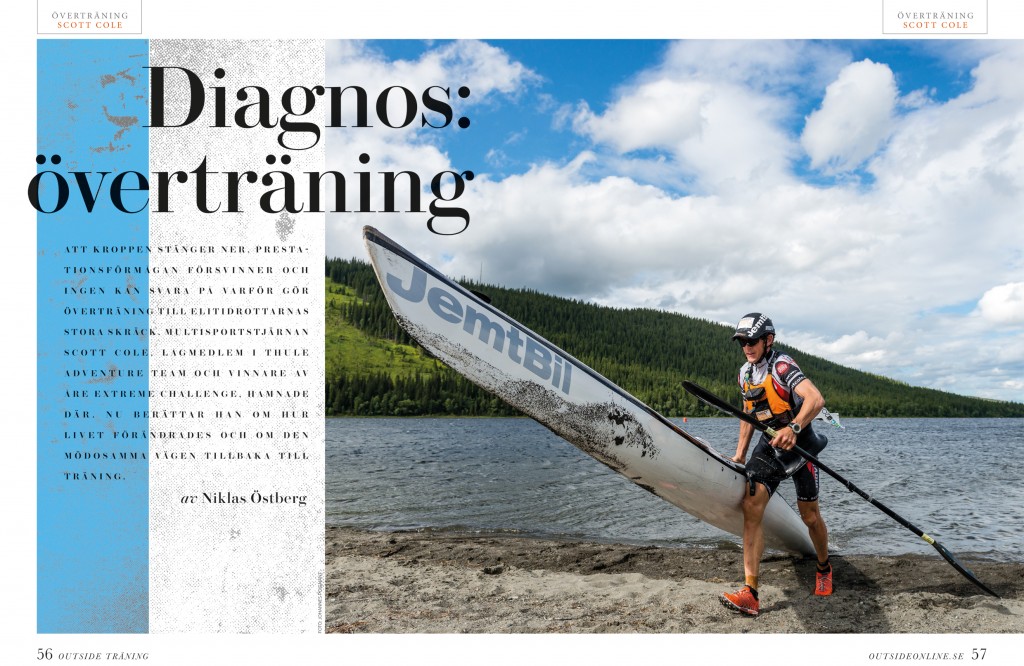 In English –
"That the body shuts down, that it no longer can perform, and that nobody can explain "why", leads to an elite athlete's worst nightmare. Multisporter Scott Cole, member of Thule Adventure Team and winner of the Åre Extreme Challenge, has found himself there. Now he explains how he got there and ponders the arduous road back to training."
The cover shot: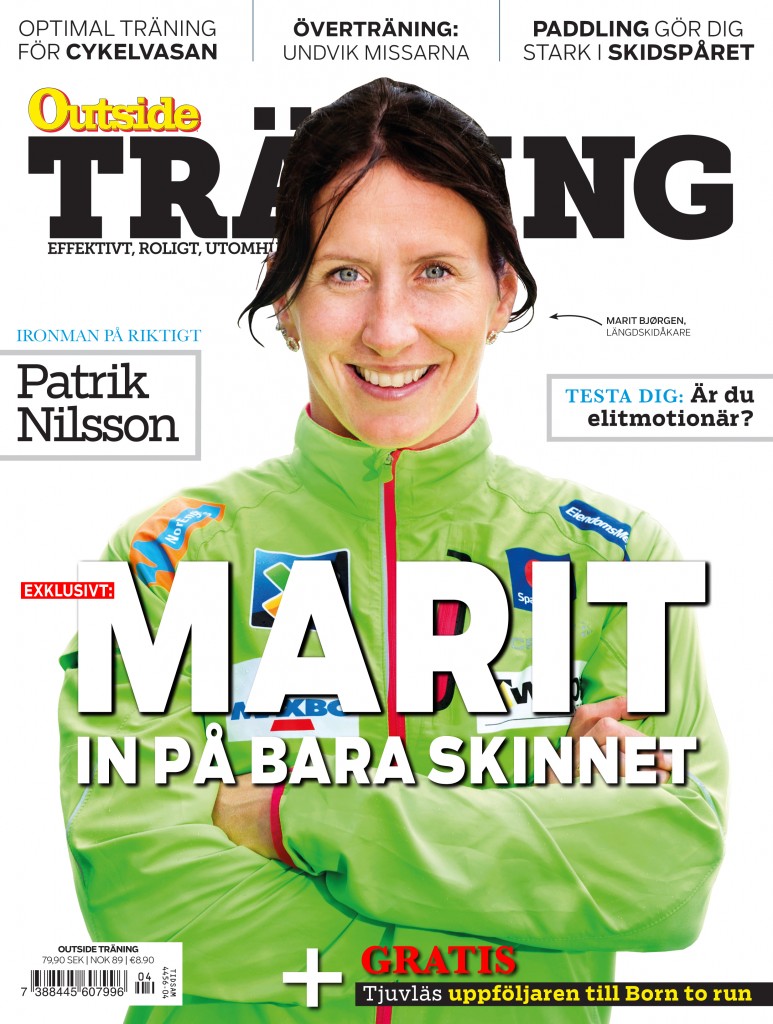 I'll be giving a slide show and presentation about overtraining syndrome at the Kullamannen Trail Race 31 October in Skåne (Saturday evening) and then at Copper Hill in Åre on 5 November. More info on my Calendar.
At some point in the future I may translate the article to English because I think Niklas Östberg did a good job of getting me to express the challenge I'm facing, how I got into it and what the future may bring. Nice work Niklas.
Train Smart
Scott