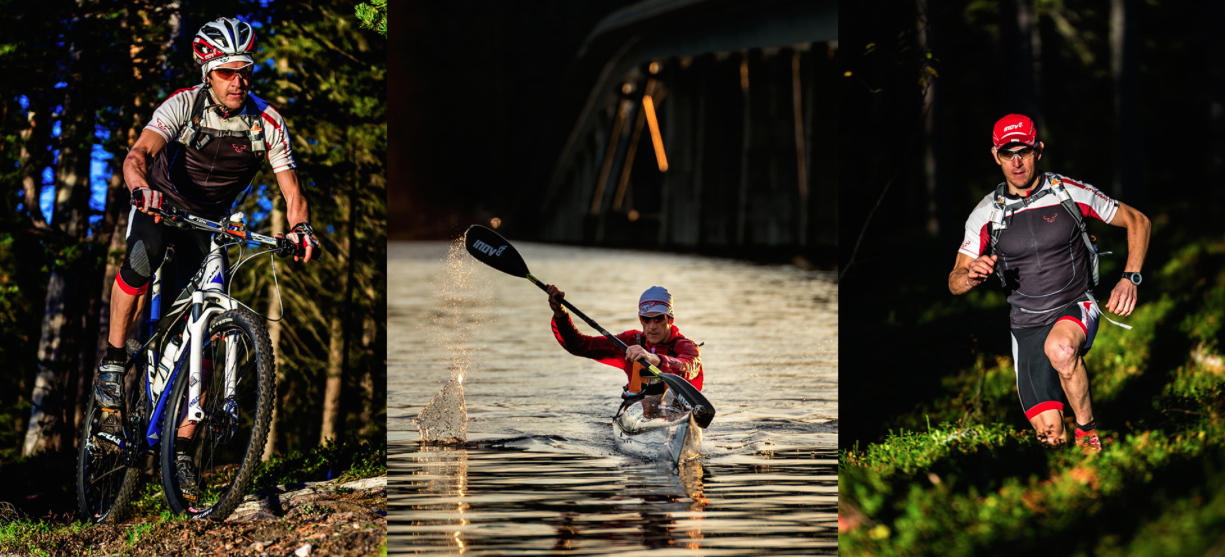 (Photo: Johannes Poignant)
Multisport involves multiple disciplines in the same race including off-road running, mountain biking, and kayaking/canoeing. Competitions require endurance, strength, efficiency of motion, mental toughness, technical outdoor skills, and an understanding of nutritional needs. While solid fitness is a prerequisite, successful multisport racers are those with the ability to react to the unexpected.
There is no uniform multisport race format – every race is unique. They may last from several hours to several days (with the 'non-stop' variety referred to as adventure racing). Multisport stage races are increasingly popular – i.e., 4 to 6 hour competitions spread over several consecutive days – and demand fast recovery. Some races require navigation, while others follow marked courses. Some are solo endeavors ("man against mountain"), while others require a team of 2, 3 or 4 to cross the finish line together. Team dynamics are critical when teammates are under stressful and physically-demanding situations.
While Scott has competed in several sleep-deprived, multiday adventure races – and is never too far from considering another one – his main focus is on 5 to 10 hour races, either as a solo competitor or on a team.