Multisport Presentations and Slide Shows
Endurance burn-out: When an athlete stops listening to the body
After almost two decades as a successful endurance athlete and business owner, I had considered myself somewhat of a time management expert. I believed that my success was built on my ability to squeeze a little more out of each training and work day. Or was it?
That turned out to be an egotistical myth that ended abruptly in 2015.
This slide show captures the challenges imposed by adrenal fatigue and overtraining, including the physiological and psychological aspects, and shares my evolving view on the idea that "more is better."
This talk was inspired by the release of this article  in Outside Träning Magazine (Fall 2015).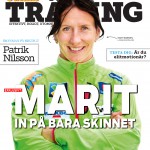 Read more:
Endurance burn-out – English
Uthållighets-burn out – Svenska