Training Camp Vålådalen
Race #1 went well (AXA Half Marathon) on Saturday. See previous blog.
Race #2 went poorly (Ottfjället Upp) yesterday … and was made worse when I twisted my ankle on the way down.
But I have high hopes for Race #3 on Saturday — the full 42 km mountain marathon.
Anyway, last night's race was good fun. A 6 km run straight up hill (600 vertical meters). Full speed  for 33 minutes (if you're the winner) or closer to 40 minutes for most of the others.  I finished 21st, more than 7 minutes behind the winner Anders Kleist of Inov8, who made 5 000 SEK in prize money.  That was an incredible performance and a new course record ! Frida Hallqvist won the women's race. News report here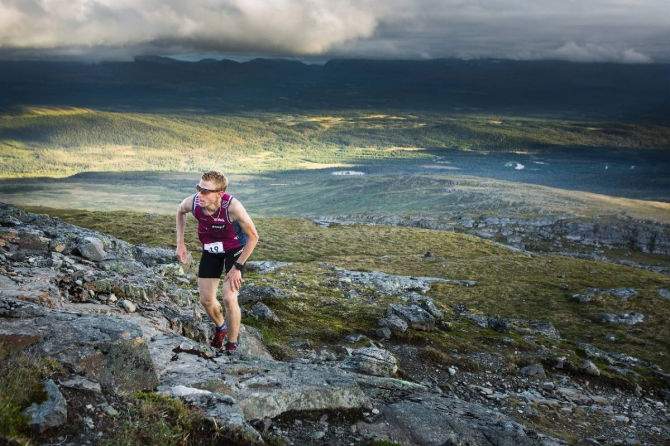 (Anders Kleist in the lead. Photo: Johan Marklund)
Here I am suffering up the hill yesterday (picture courtesy of Anette Andersson of Text and Foto in Åre).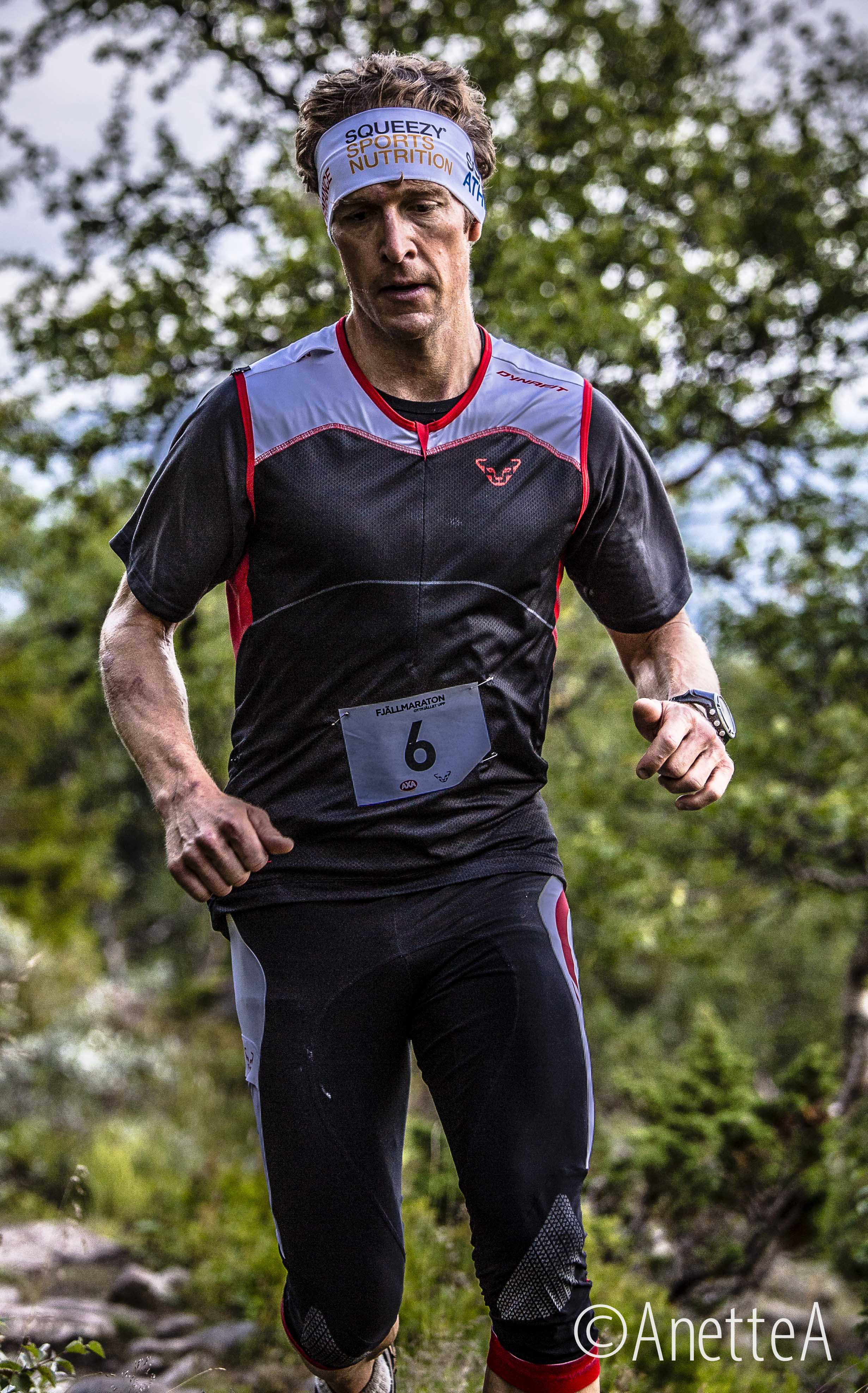 I say "suffering" because my body didn't really respond. You can see from my HR curve below that after about 22 minutes, I couldn't hold the pace any longer. But it wasn't my lungs that was limiting me — it was my legs. Not surprising, given the high volume of training I've had recently. But I did manage a good final push at the end and past a few guys (I took a 5 min break at the top, then jogged back down).

I've had a successful training week, with a few long paddle sessions and a long bike ride. Now my plan is to rest up on Friday and be ready to go for 4 hours during Saturday's marathon.  Here is the course map and profile. My plan is to save myself on the first two hills and then give it all on the last 16 km over Ottfjället to the finish line !
AXA Mountain Marathon Map and Profile
Bydalen Mountain Marathon Photo Shoot
On Monday this past week we did a photo shoot to promote the Bydalen Mountain Marathon. The "test race" will take place on Aug 24, 2013. Then on 12 July 2014 it will be open to international racers. I'll say no more — just look at the pictures that Johan Marklund took of us as the sun was setting at 10 pm …
See you at my presentation tomorrow at Vålådalen … or at the start line in Edåsdalen on Saturday !
Scott C