Yo !
Here comes some info about my upcoming presentation at Vålådalen during the AXA Fjällmarathon week (2–11 August 2013).

Summer training camp in Vålådalen
My sponsor Dynafit is supporting me with a week-long training camp in the Swedish Mountains à food, lodging and suffering free of charge J. The goal is to sharpen my form before the 4 weeks of multisport racing in China in September. My training schedule is still under development, but four big events are:
| | | |
| --- | --- | --- |
| Sat | 3 August | AXA Half Mountain Marathon (20 km) |
| Wed | 7 August | Ottfjället Upp (6 km + 680 m) |
| Fri | 9 August | "How to find your zone" (presentation) |
| Sat | 10 August | AXA Mountain Marathon (40 km) |
"How to find your zone" A presentation on multisport and endurance training
(9th of August, kl 17.00 in Tipshuset, Vålådalen, Jämtland. Just before the pasta dinner at 18.00)
I've always been fascinated by endurance training — I'm a bit of a nerd and read a lot of books.  In April 2012 I gave my first presentation on the topic at the Playitas Training camp in Spain.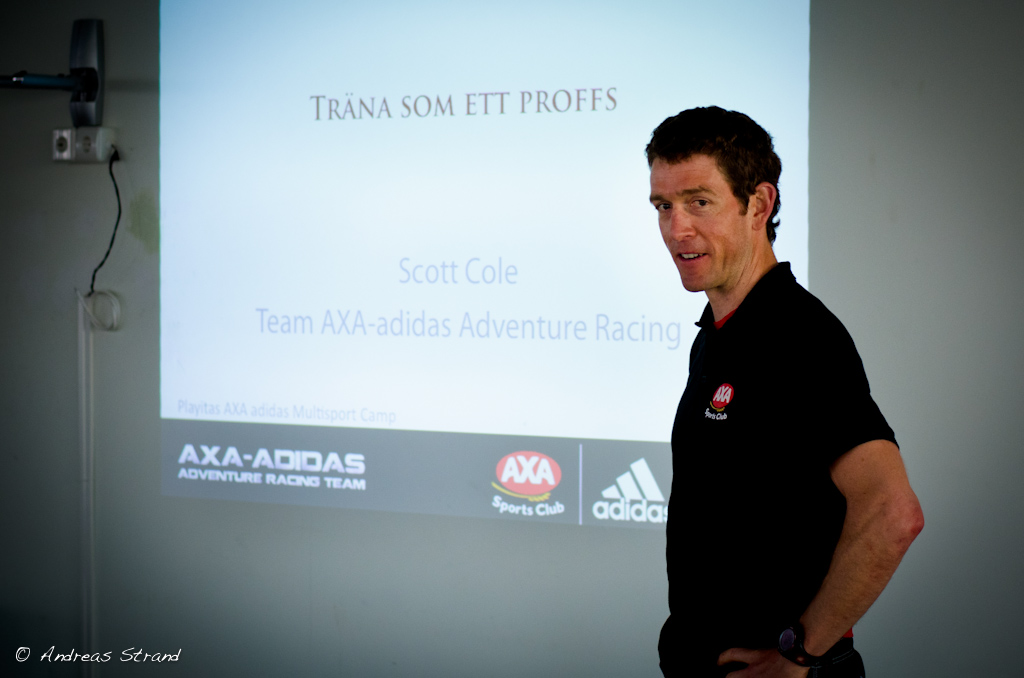 That presentation was well-received but since then I've learned a few new things about training, nutrition, and other aspects of performance. After 15 years of endurance training I've made a lot of mistakes, which also means I've accumulated a lot of knowledge J. Come join the discussion as I share some of my tips.
I will be presenting at 17.00 the night before the AXA Fjällmarathon in Vålådalen, and just before the paste dinner at 18.00. Here's what I'll be talking about …
What is multisport?
My multisport career 1999 — 2013
Motivation – what drives me to train and race?
Training methods

What methods are proven to work for endurance athletes?
How to find a "mulitsport balance" between the disciplines?

Other keys to success

Planning – long-term goals and setting priorities
Nutrition – fat, protein, carbs: when and how much?
Weight – what is your ideal racing weight?

Putting it all together – Finding your zone on race day
 The "zone" is that feeling you get as an endurance athlete when your nervousness melts away on race day, everything clicks and you just let it happen.  Some of you have felt an adrenaline kick at the end of a race. That is a great feeling, but the zone is something different. It's something that experienced athletes can and do train themselves to find so they can use it during key moments of competition. I will share some tips on the attitudes and behaviors that are observed in the world's top athletes and what it means for you.
This presentation is for trail runners, cyclists, kayakers, multisporters and anybody else interested in testing their limits and improving endurance performance — both long-time athletes and first timers.
At a recent presentation I gave in Stockholm (about training for ÅEC), the room was full of energy, enthusiasm and inquisitive minds. I look forward to the same type of engaged audience in Vålådalen !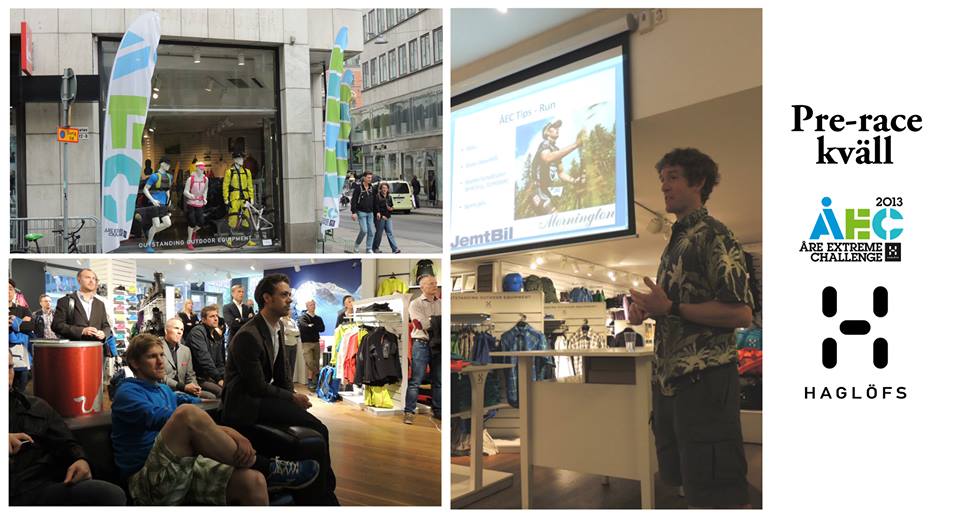 As with my previous presentation, there will be a mix of English and Swedish, but everybody is encouraged (and expected!) to ask questions in Swedish !
Train hard !
Scott
PS To subscribe to my blog,  click on the "mail envelope" link up to the right. Then choose (1) to get an email each time I update my blog or (2) to get weekly summaries.
PPS.  Hanging out in Vålådalen during Fjällmaraveckan?  You are welcome to test my kayaks — a FENN Elite SL Surfski and a Sharp 6 (see pics below). Contact me through the website or email.  I'll also have my MTB (looking forward to the fantastic and "flowing" single track around Vålådalen) and my road bike … which I may loan to you if I trust you …