As the Norwegians like to say I had "a good tour in the Norwegian hills" today (en god tur i Norge).  My body felt strong and I raced a smart and tactical race — taking it steady on the paddle and pushing hard on the run to create a lead, which I then held on the bike. I finished in 4 hrs and 53 min which was a new course record.
What a fantastic course !
A race report is coming soon, but for now I want to thank my support crew Kalle Sim for an amazing job. I would never have won this race without him.  His guidance on the practice run on Thursday saved me at least 10 minutes, which was enough to win the race (2nd place was only 5 minutes behind me!).  The only bad news is that he's been inspired to race next year so I'll be looking for a new support crew next August in Stavanger … I wouldn't miss this race — and neither should you other multi-sporters in Sweden !
Here is a shot of the warm up paddle in Lysefjord where the rain came pouring down for the entire paddle … which only made the waterfalls even more spectacular (admittedly I didn't have much time to enjoy them …)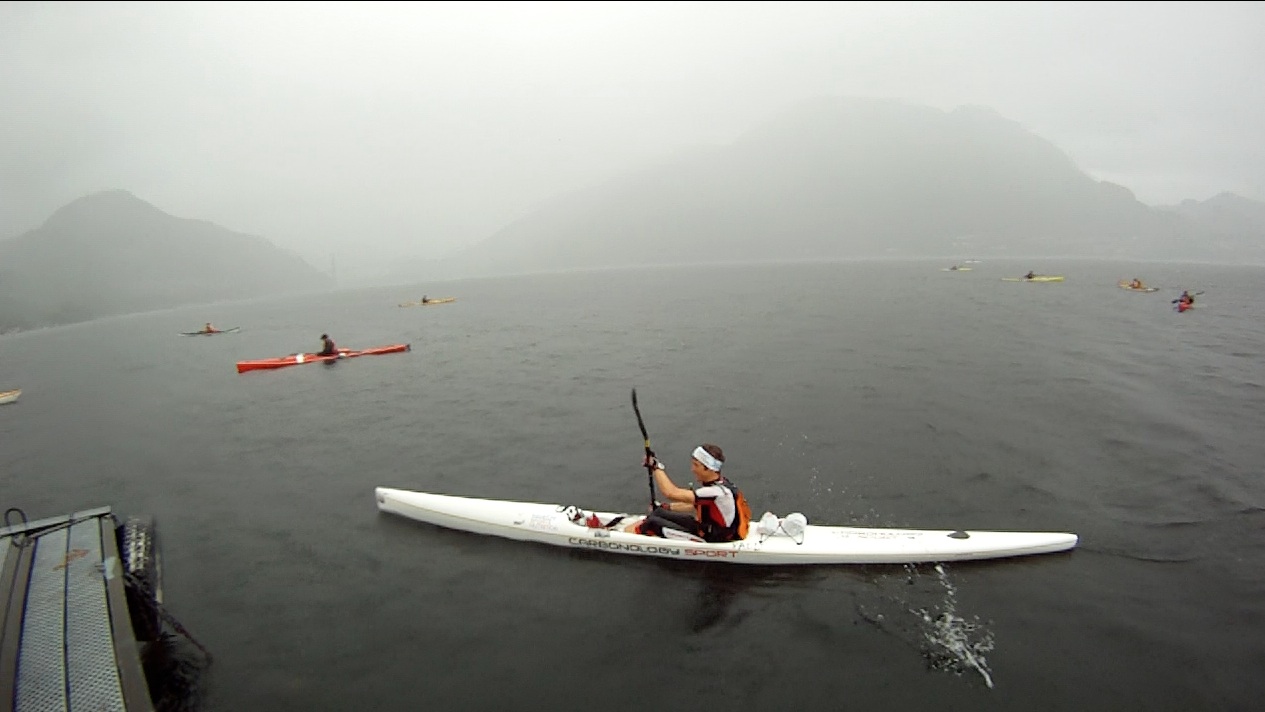 Here's a shot from the race's Facebook website together with 2nd place Gudmund Snilstveit.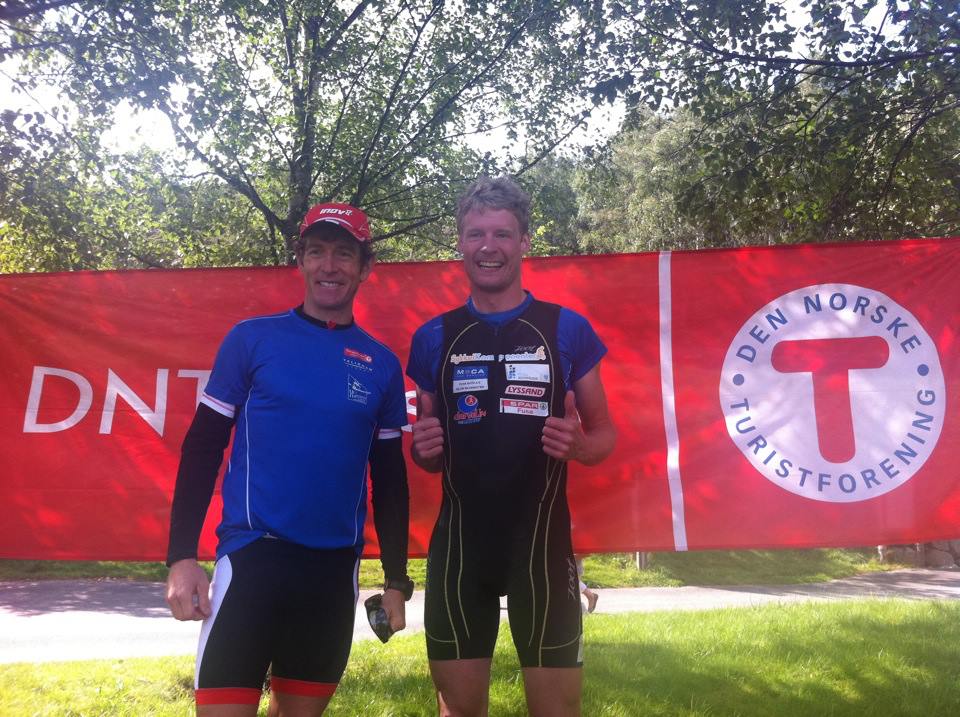 Good night
Scott C