Back home after a long weekend of fun at the Scandinavian Outdoor Games.
Jari and I finished 2nd in Friday's multisport race, but it had a frustrating ending.  I missed the last control before the finish line and "gave the race away" to John K and Daniel H (Team FJS). Jari and I raced hard against FJS – we switched leads several times during the 4 hour race — but in the end, they made the right navigation decisions and pulled it off. Here is a short recap – plus a few films below … scroll down …
Jari and I pushed hard on the first bike and created a little gap.  But FJS caught up to us on the run and then got through the transition to the kayak faster – creating a little 50 meter gap between us on the water, which we could not close during the paddle. A good tactical move.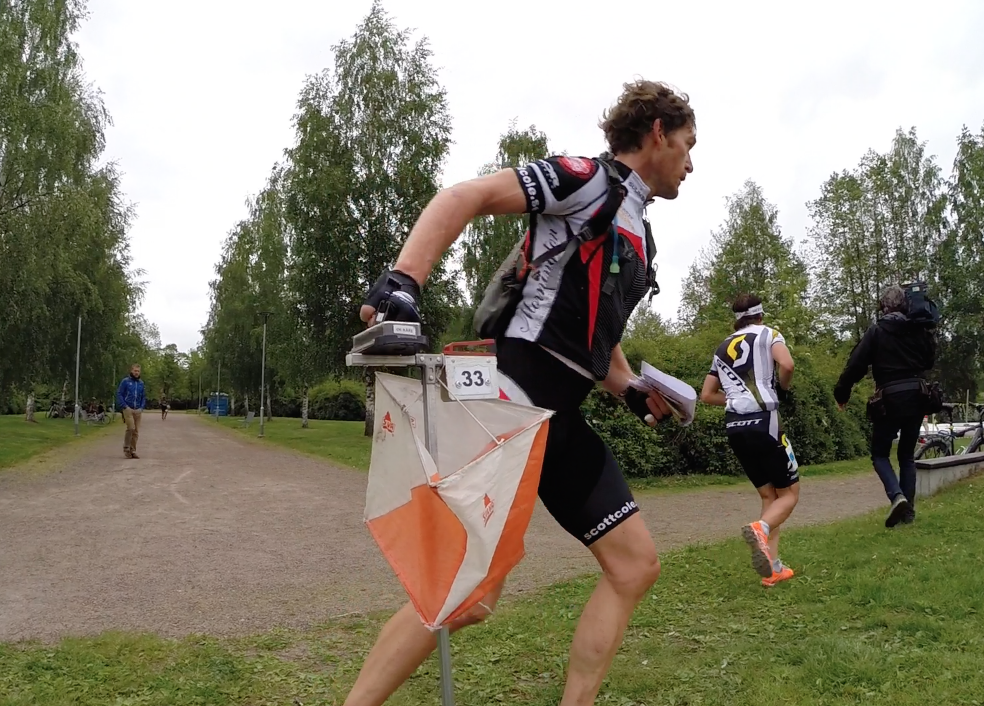 Stamping in just before FJS, but they got out on the water before us (check out Daniel's kayak carry technique in the Gopro film below…)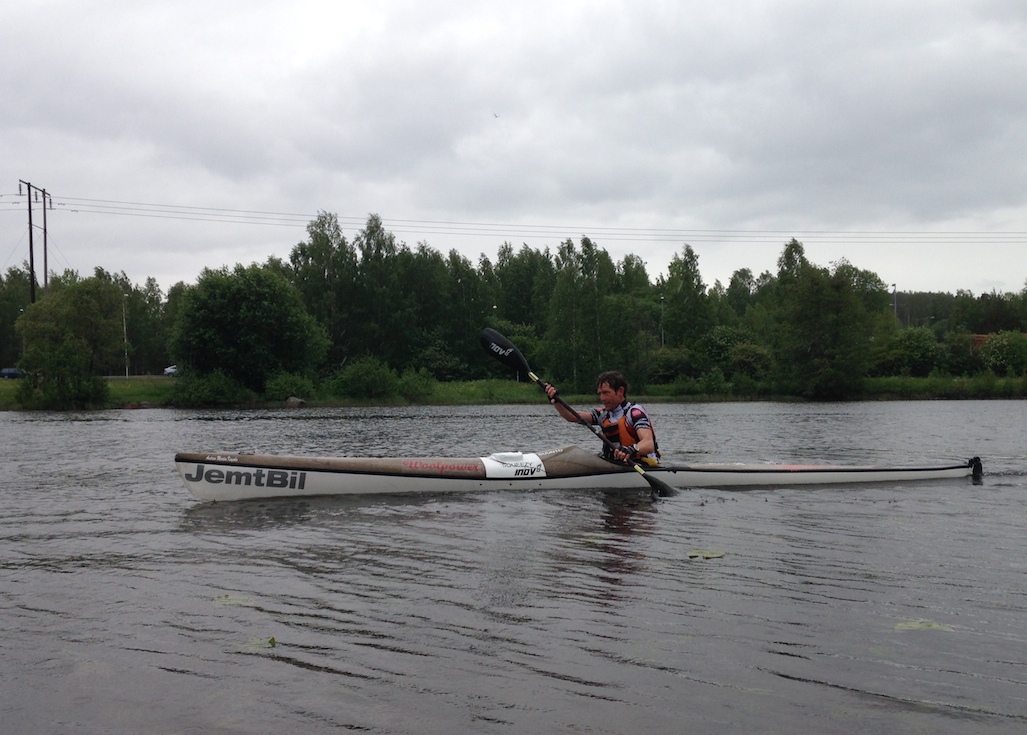 Jari fought some cramps on the kayak, but pushed hard against headwind and side waves. We ran a solid orienteering section back to the transition (I managed to match Daniel on this orienteering, which I'm proud of!), then on the bike we both pushed hard again and got in to the last transition ahead of FJS.  I knew the pressure was on to navigate well on this last 20 min run to the finish line and I nailed it … well, I nailed 95% of it (!).  … Then I got too excited after the last swim control (see pic below), and just put the map away and ran like hell for the last 500 meters to the finish – with John and Daniel only 100 meters behind us !!  Unfortunately, I missed the fact that there was one more control before the finish. I realized it too late and when we went back to get it, Team FJS had already got it and were running toward the finish.
But that's multisport – you gotta have your head and your muscles working together at the same time!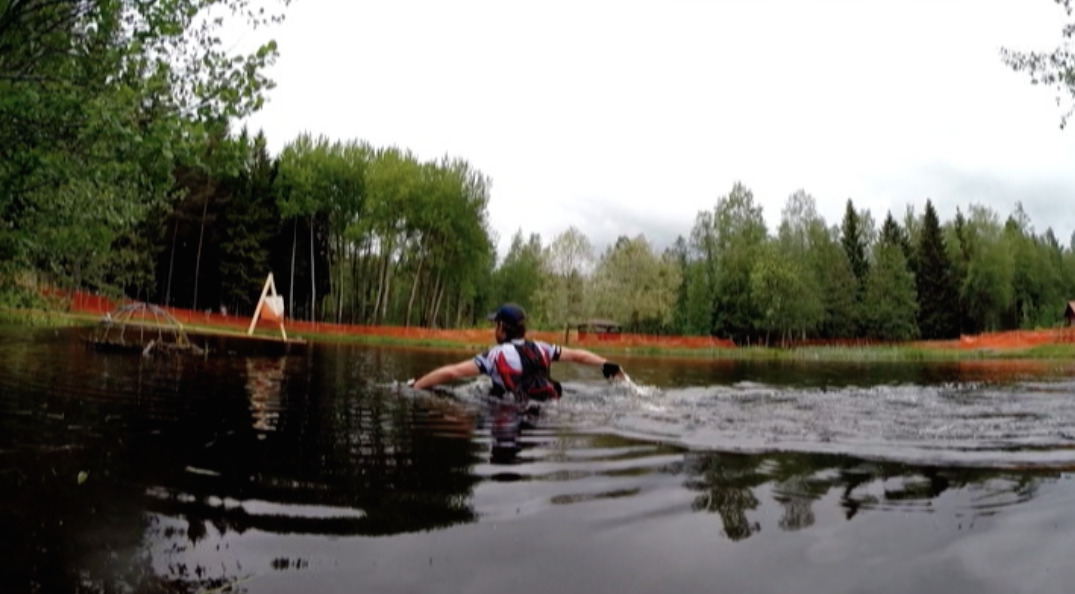 Swimming to get to the last control … with Daniel H right behind me!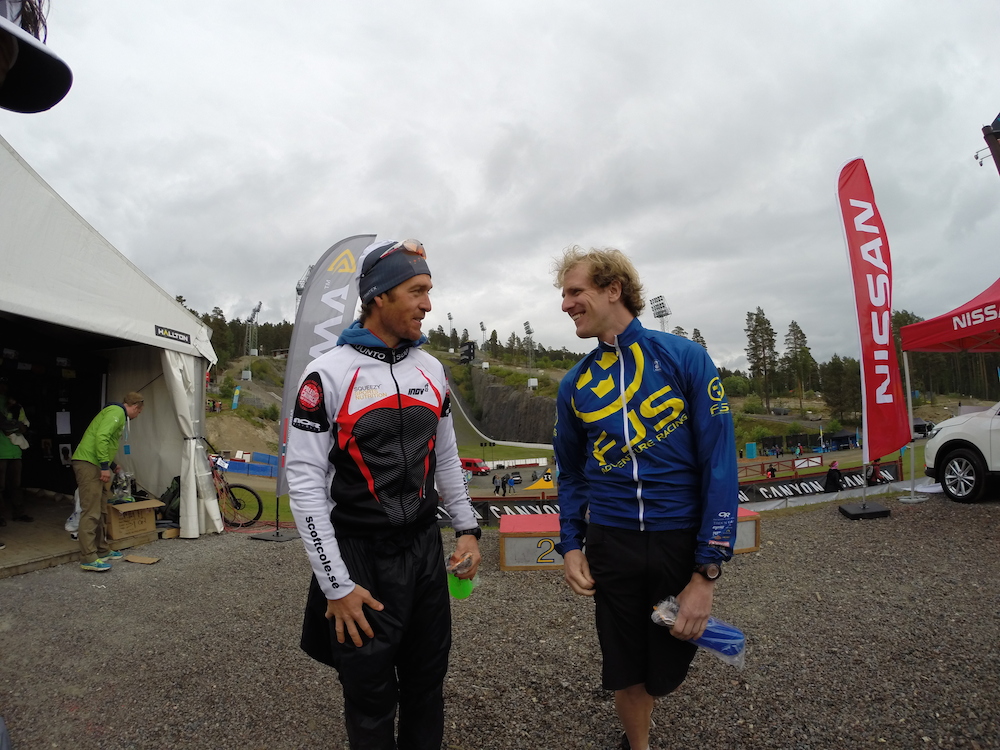 Post-race exchange of viewpoints on the afternoon's activities with my old teammate John K. 
Two films to check out …
(1) A well done 7 minute clip from Swedish TV with interviews and live action from the race. Click to see the clip on Team FJS Facebook sida
(2) My home made 2 minute GoPro film. Thanks to Anna Flodqvist for getting this great footage! (if you watch closely you can link both the GoPro footage and the TV coverage on the first bike section…)
On Saturday I lined up with sore legs to do the 60 km mountain bike race. The goal was to bike with tired legs, because I ain't gonna have much punch during the Åre Extreme Challenge MTB leg. I felt good for 2 hours, but then my legs had enough. I made a mature decision to forget about my placing and bike the last 45 minutes nice and easy. I have a lot of hard training coming up and the last thing I needed was to"hit the wall" because that would take several more days to recover from.
Thanks to Crampfix, I held off cramps despite warm temps, tired legs, and hard cycling … great product for those of you who have trouble with cramps … or who drink too much water and not enough of the "big 4" –>  magnesium, calcium, potassium, and sodium.

On Sunday I rounded off the weekend with a 20 km paddle down the Dalälven with Jörgen Tigerstrand. I had always heard from James Venimore from kajaktiv.se that it's a great place to paddle. It didn't disappoint!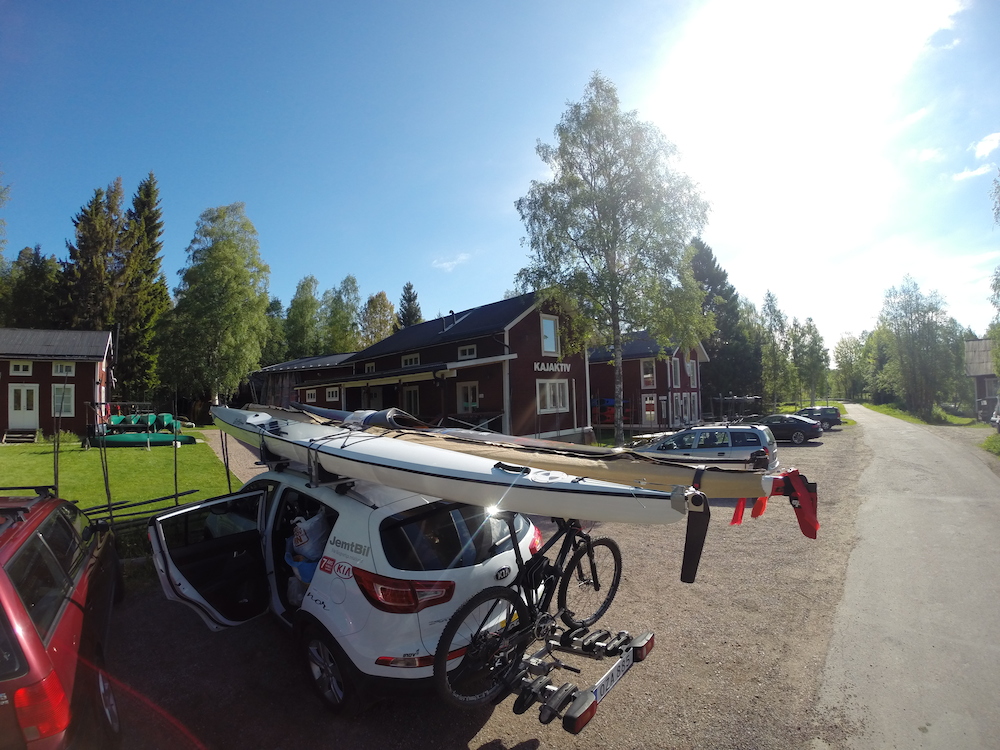 A few pics from the paddle below …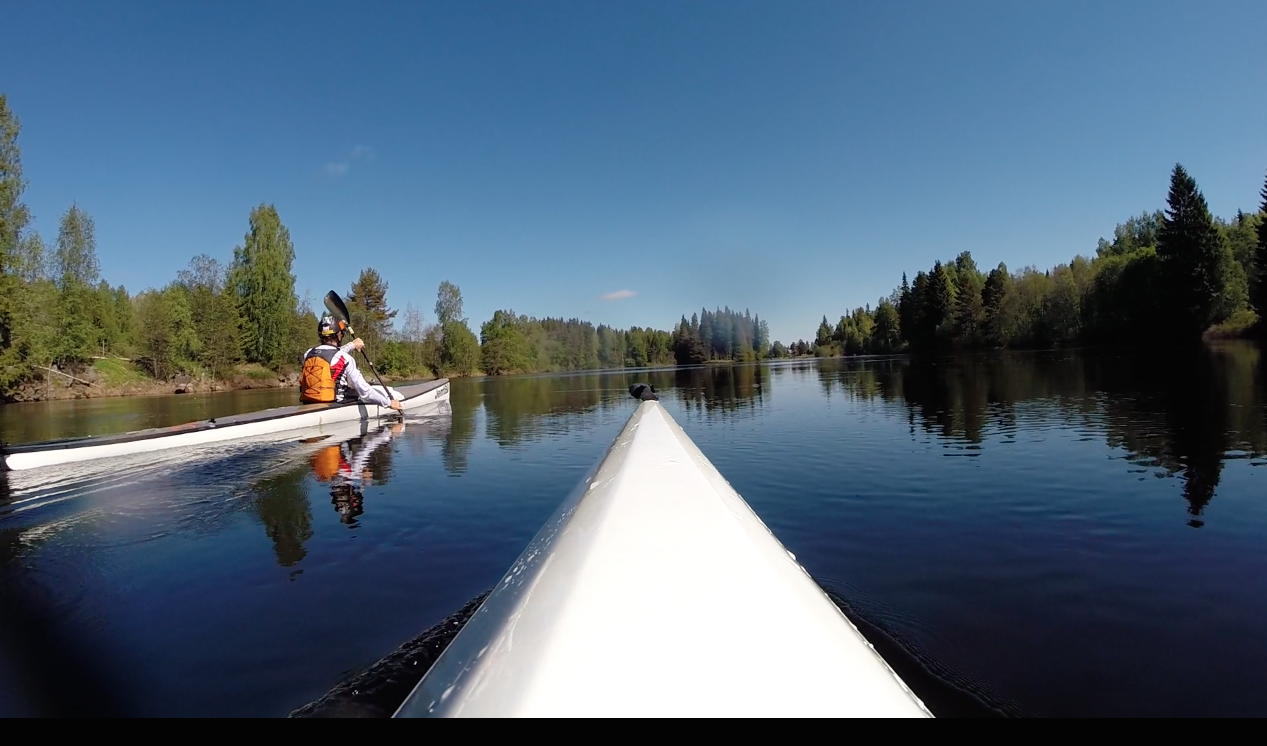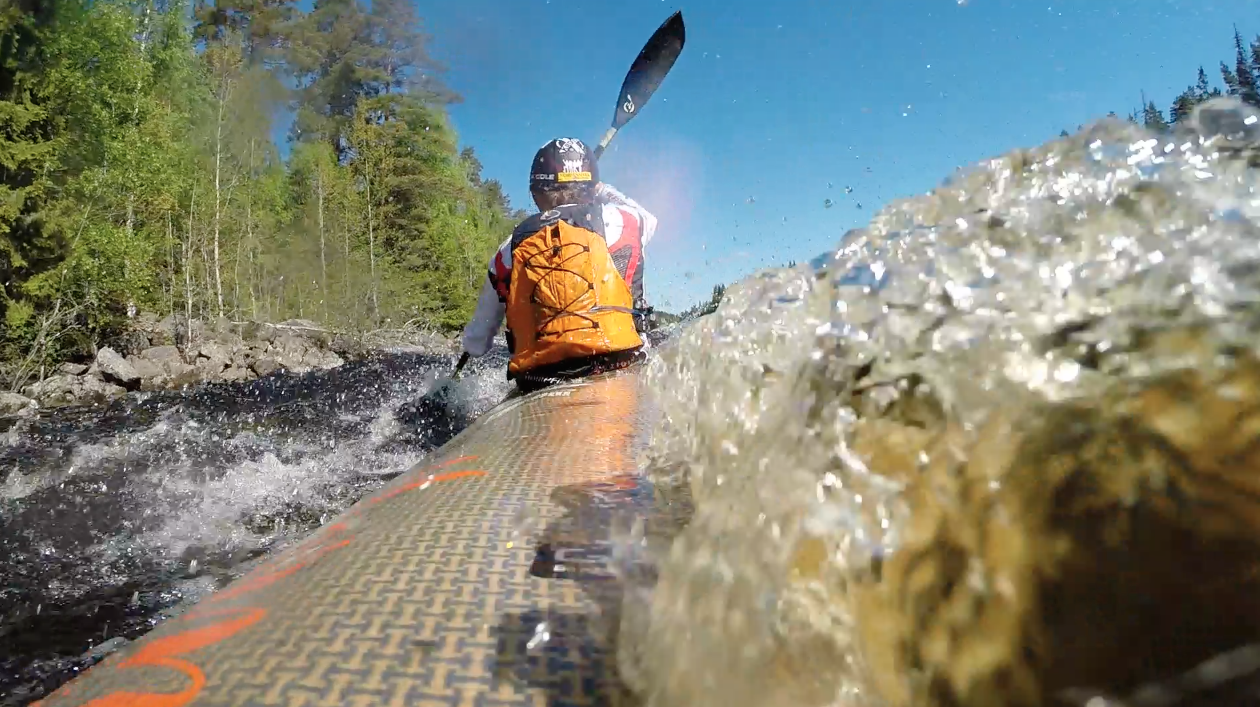 Jörgen with red helmet taking the big rapids down the middle — I took the easier route to the left

On the final rapid I paddled over a big drop and through a huge wall of water. It blasted me backwards but I managed to stay upright … but it blew my Suunto GPS watch off the front of the boat, which was attached with industrial strength Velcro!   Jörgen and I pointed our boats up river at the bottom of the rapid and just "paddled in place" waiting for it to come floating down river … and sure enough, a minute later there it was! (it was attached to a little floatation device – smart hey ?)
Speaking of paddling … stay tuned for my video later of my first "exciting" paddle down the ÅEC race course last week.
Scott