Early summer has been amazing in Northern Sweden – and that's not so common. It sure makes training enjoyable.
On Tuesday I drove out to my favorite spot on Frösön — Bynäset and paddled and ran. The lake was calm and temps were warm. I met up with Arvid and Johan and grilled some hot dogs on the beach until 11 pm, watching the sun set and dreaming about the long summer ahead (of course summer is ridiculously short in Sweden, but in early June it can fool you into thinking there are a lot of warm days ahead…)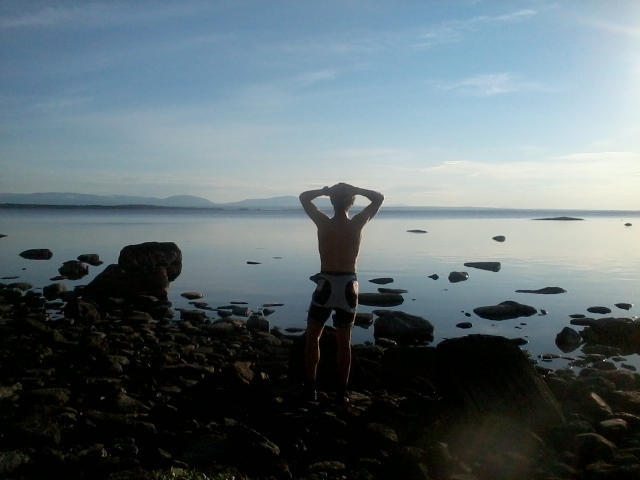 On Thursday the winds were light so I headed out with a T-shirt and paddled the lake. After 45 minutes a big black cloud came out of nowhere. Within 10 minutes, I had entered a survival challenge. The waves kicked up and the hail came down so hard I could barely see the front of the kayak.  My goal was to make it home without flipping. I tried to ignore the feeling of golf balls hitting the top of my head. I made it, cold, wet and exhausted and got to ride a few huge waves on the way back.  Check out this weather data chart – yep, I left at 17.30…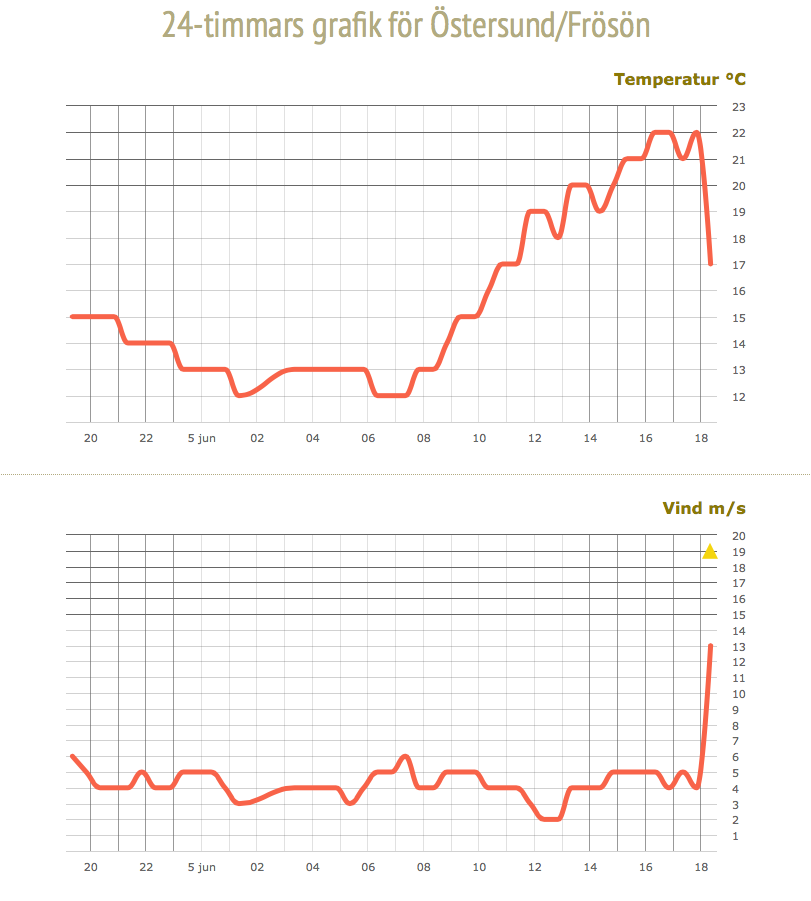 I'm rebuilding my kayak rudder system to be able to push hard with my feet and create power.  I created a new design last week (see cut-out below) and next week I'm getting help from an engineer to build it.  The other thing is to lower my seat. It's been great to have a 'high seat' for training (it makes the kayak less stable and forces me to improve my balance), but when I'm paddling rapids I need more stability and therefore need to lower it (as you saw from my film last week, my balance wasn't so good … see below).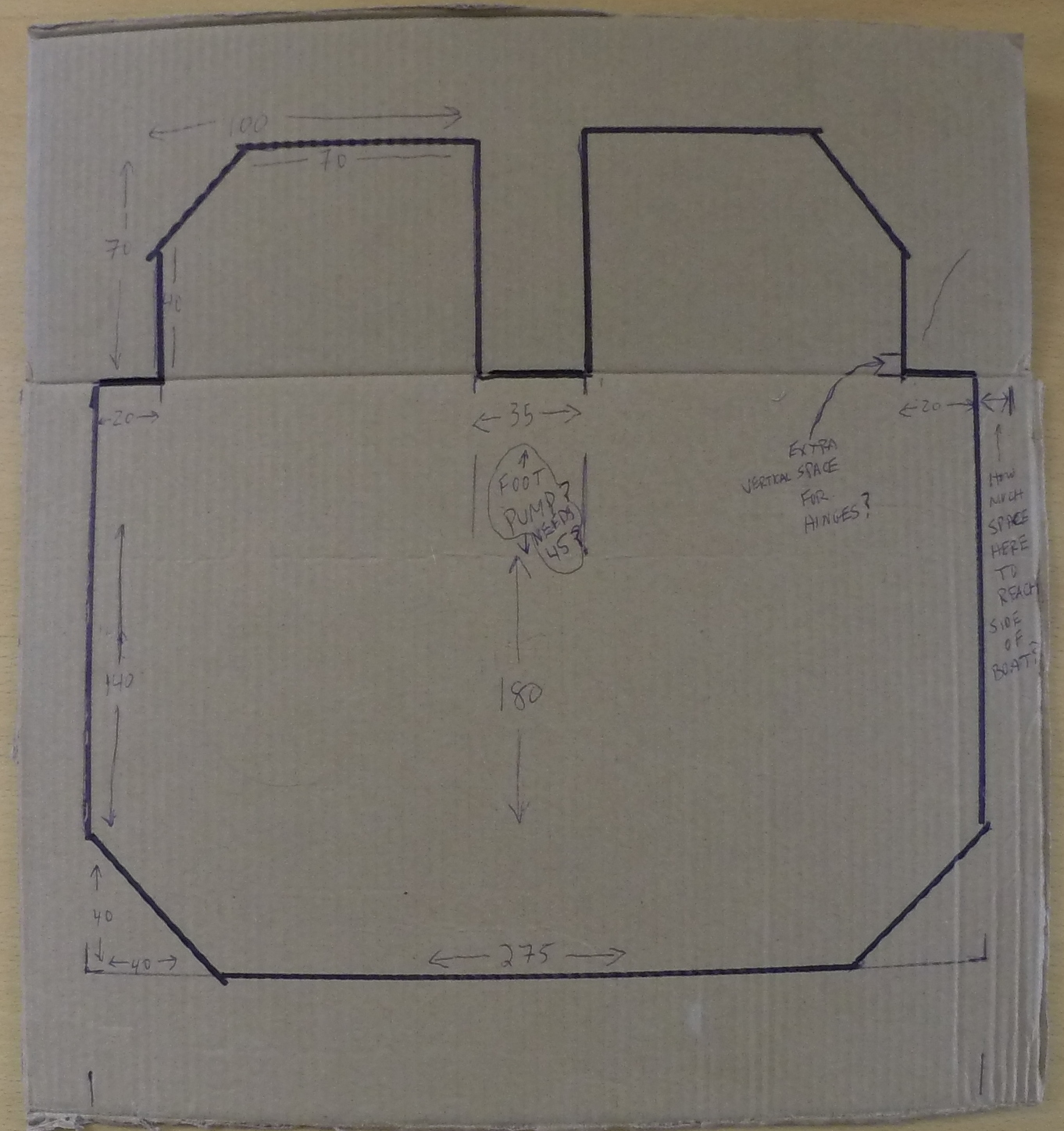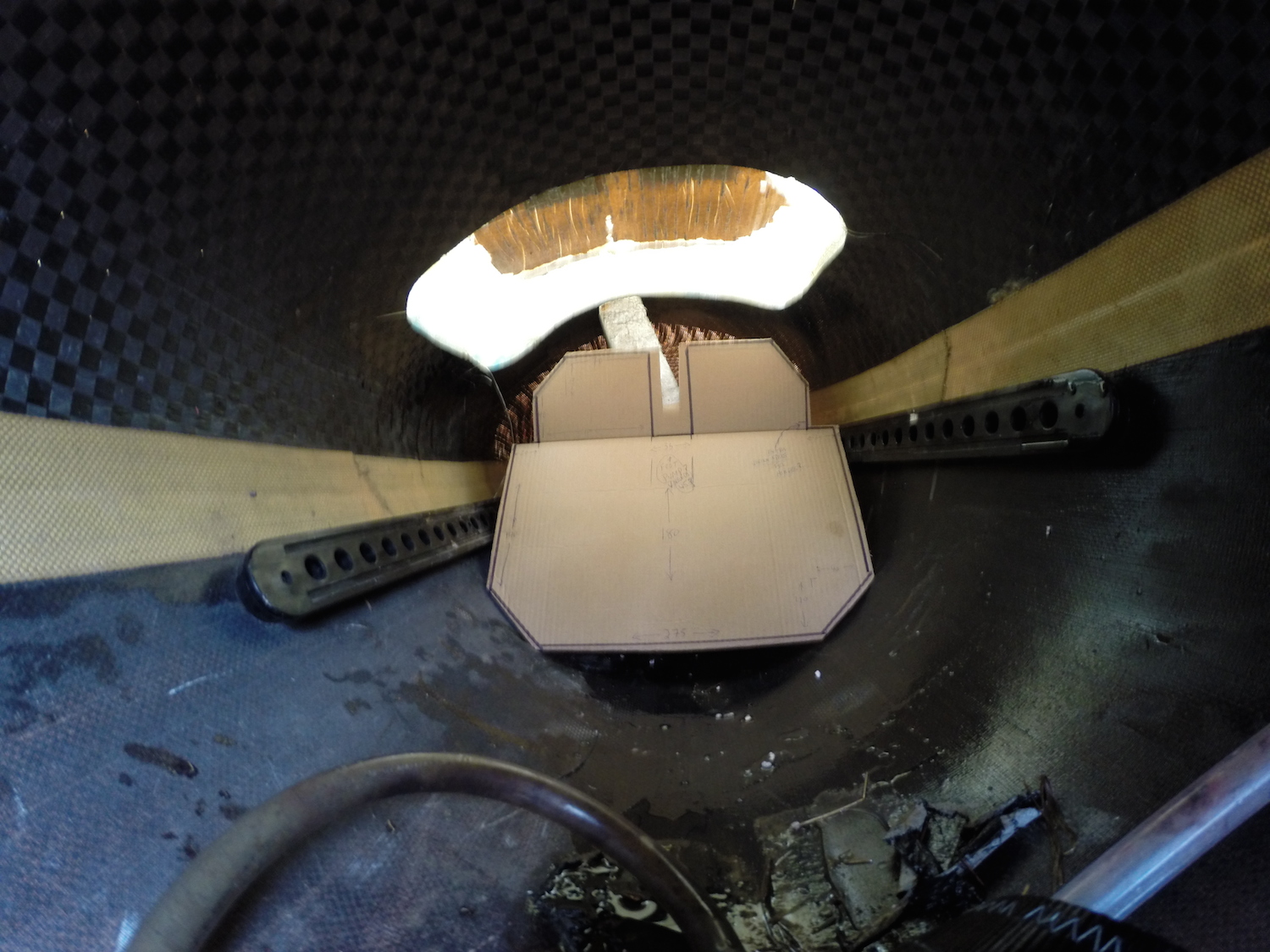 I had a great training weekend in Åre with Jari P, Robert L, and Anna F. On Friday we paddled the rapids on another warm evening without mosquitos. Here are a few fun pics from the paddle …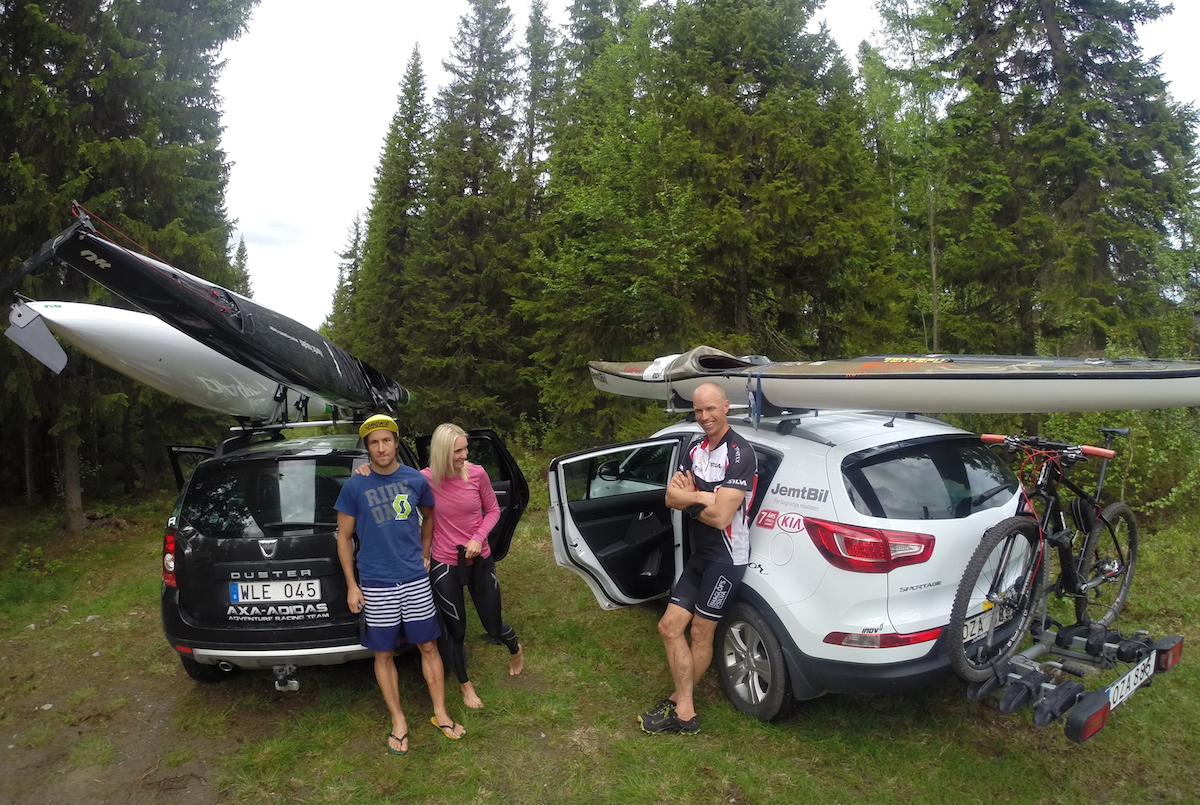 The whole crew, ready to paddle…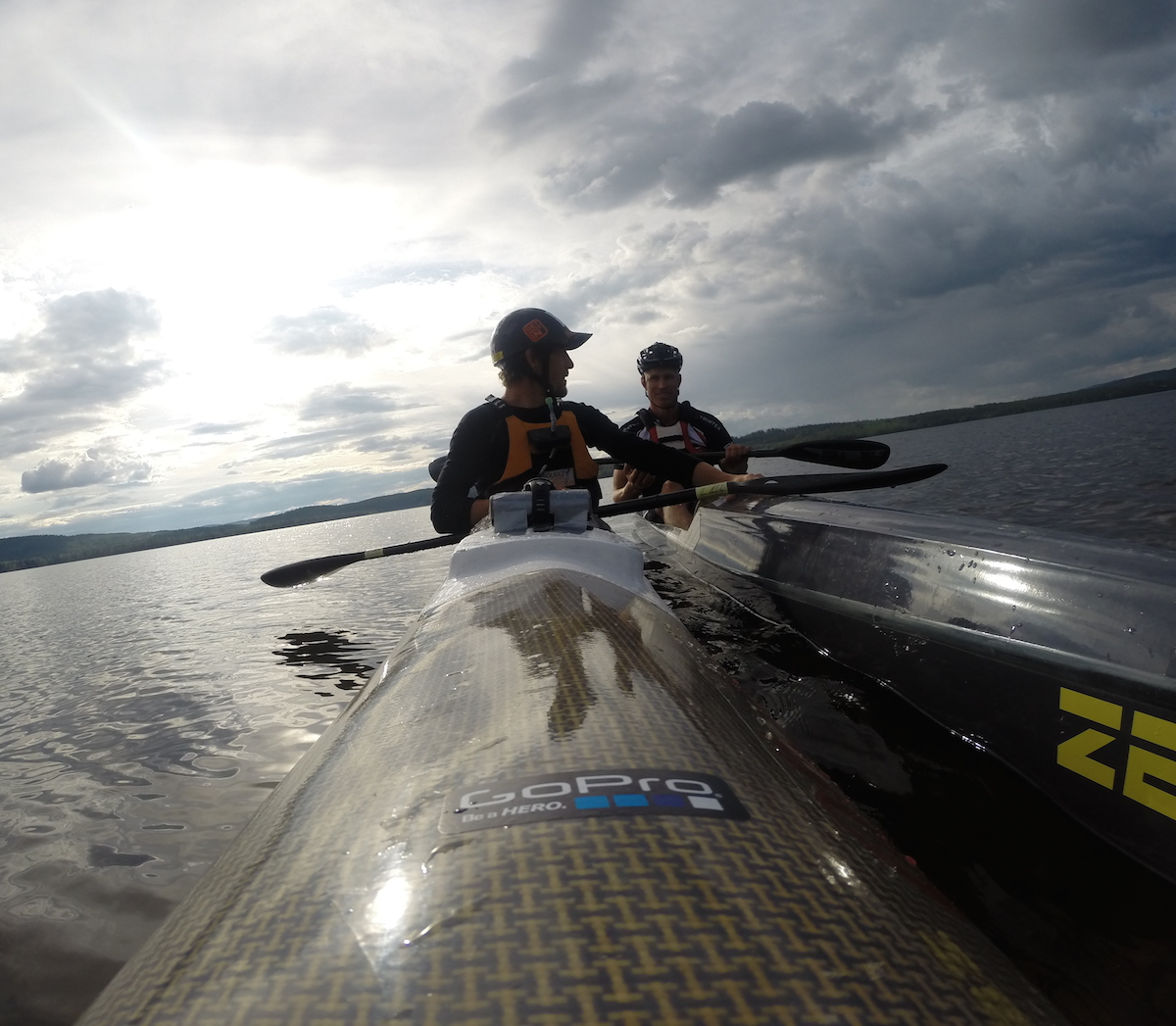 Roban and me ready to hit the rapids. …
then the rapids hit us …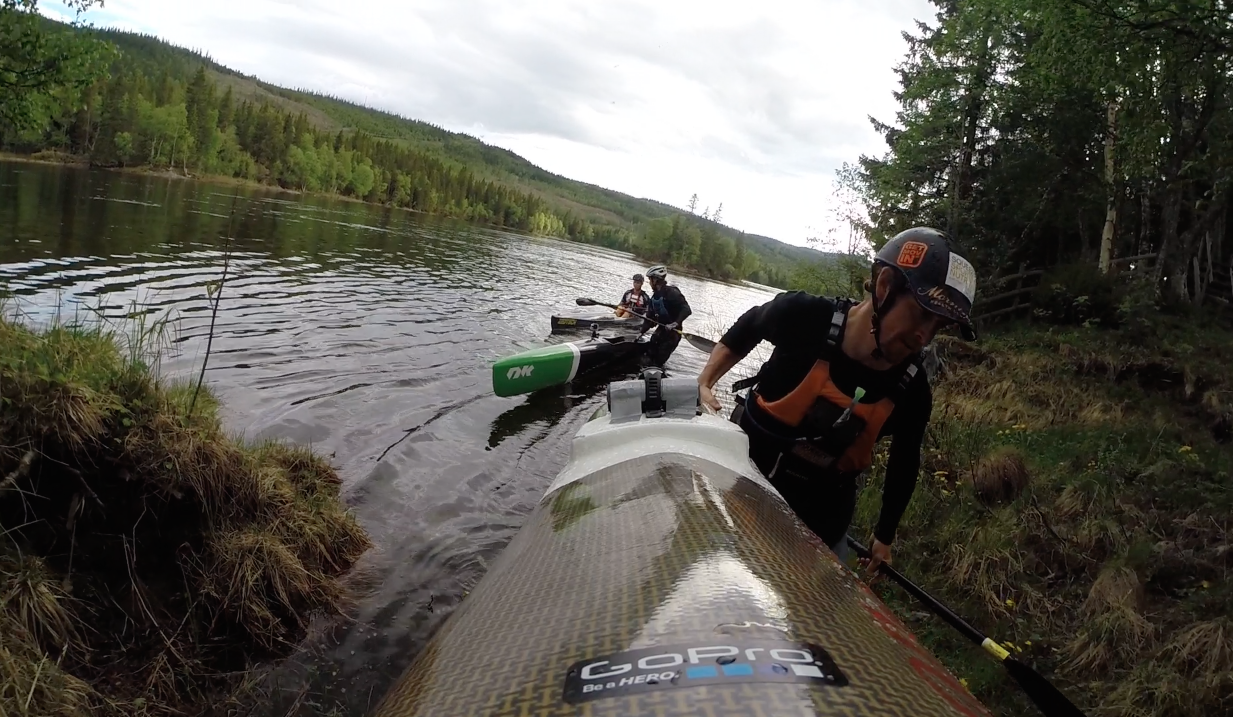 At the first kayak portage, we were in for a surprise. Check out the next picture, where they built a fence. This will be an exciting obstacle as hundreds of kayakers rush to be first over the fence…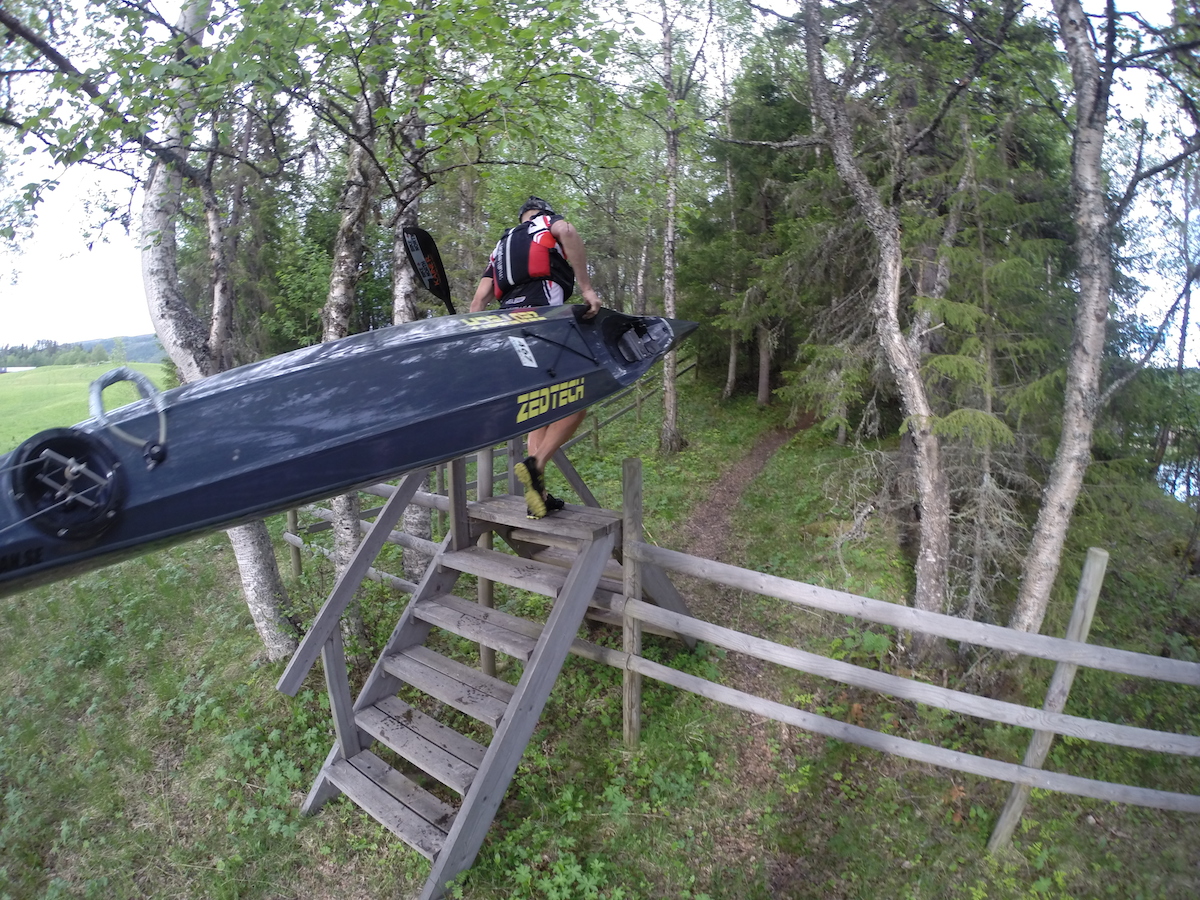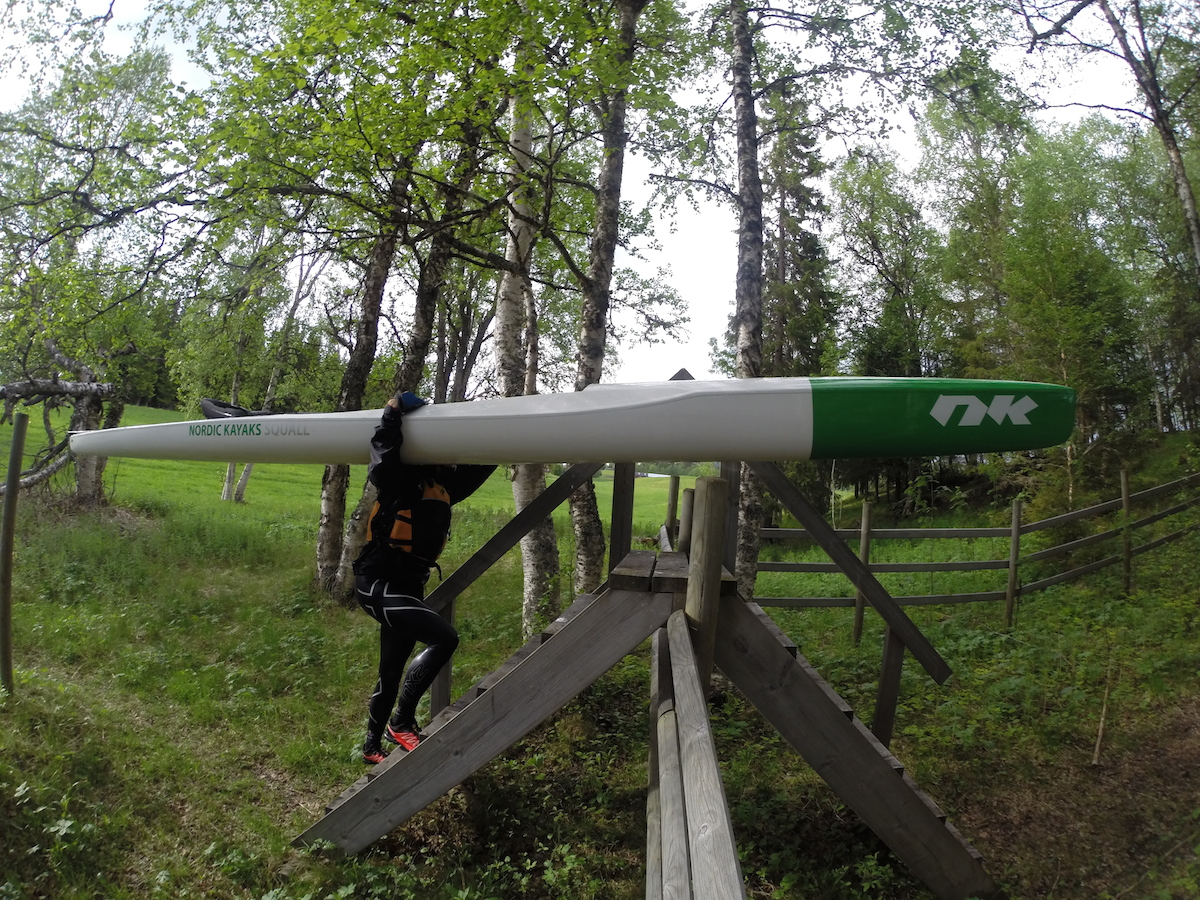 Once we got over the fence, we had to climb over 20+ trees that had blown down. Somebody needs to get out there with a chain saw…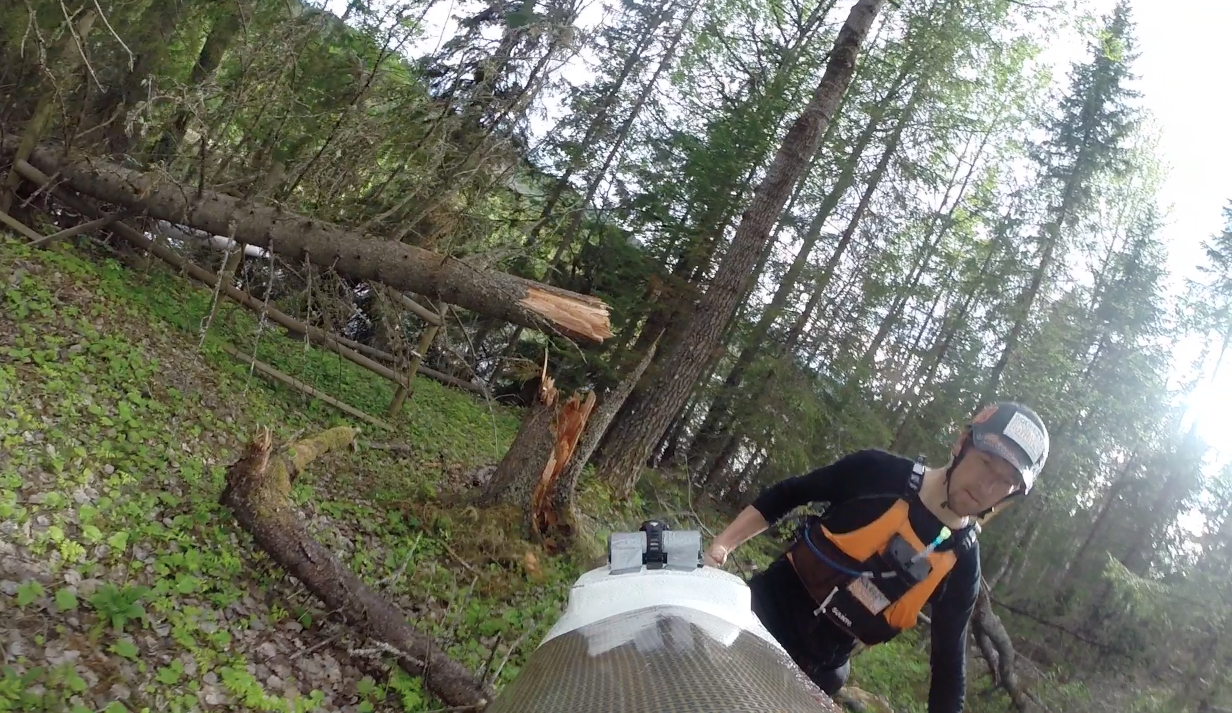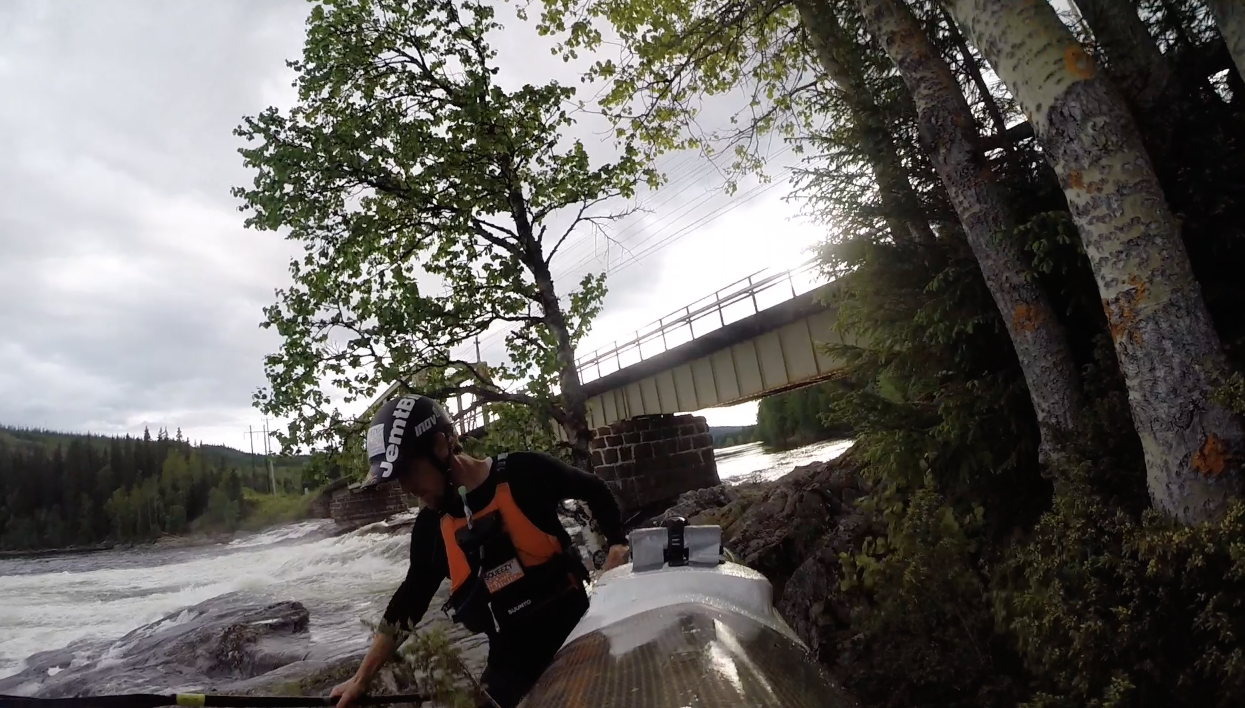 At the second portage, you can see the rapid was roaring under the RR bridge behind me.
On Saturday I did a key training session: the 4 hour "run-bike" combo (over the mountain and then bike back to Åre). It was a tough session, as I paired up with Robert, one of my main competitors in 3 weeks. He hasn't raced at Åre since 2006, but he'll be a hell of a threat (together with his Haglöf teammates Björn R and Mattias N, to name just a few …). We got up the hill in 56 minutes (just 2 minutes longer than what I usually do in the race) and descended in 37 min (just about race pace).  Robert had some bike problems (he broke 7 spokes!) but I had a good cycle, pushing my legs to their limits on some long steep climbs. Now I need some recovery days (Luckily Jari didn't join us on the run/bike — otherwise, we would have run even faster!).  Full details here
For those of you who missed the movie I posted on my Facebook page, here it is again. I had a film crew following me down the river on 27 May, but it didn't turn out as planned …
My sponsor Inov-8 delivered some new shoes this week. Who can't be inspired when they open this shoe box ?!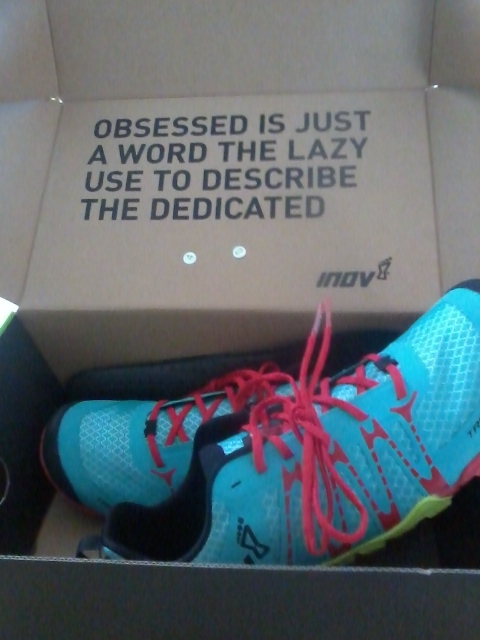 Time for bed, big week ahead ..
Scott
PS If you live in Östersund, come by my presentation on Wednesday night at 18.30 at Fjellpuls butik, biblioteksgatan 6. More info on their facebook page here