I'm heading back to race in China … again.
This time to the Zunyi Outdoor Quest (a 2-day stage race 12-13 Sept in the Guizhou province) and the Taining Outdoor Quest (a 3-day stage race 15-17 Sept in the Fujian Province).  I'll be racing with Martin Flinta and Carolina Holmqvist of Team Thule for the first race. The second race is a two man team, so it's just Martin and me.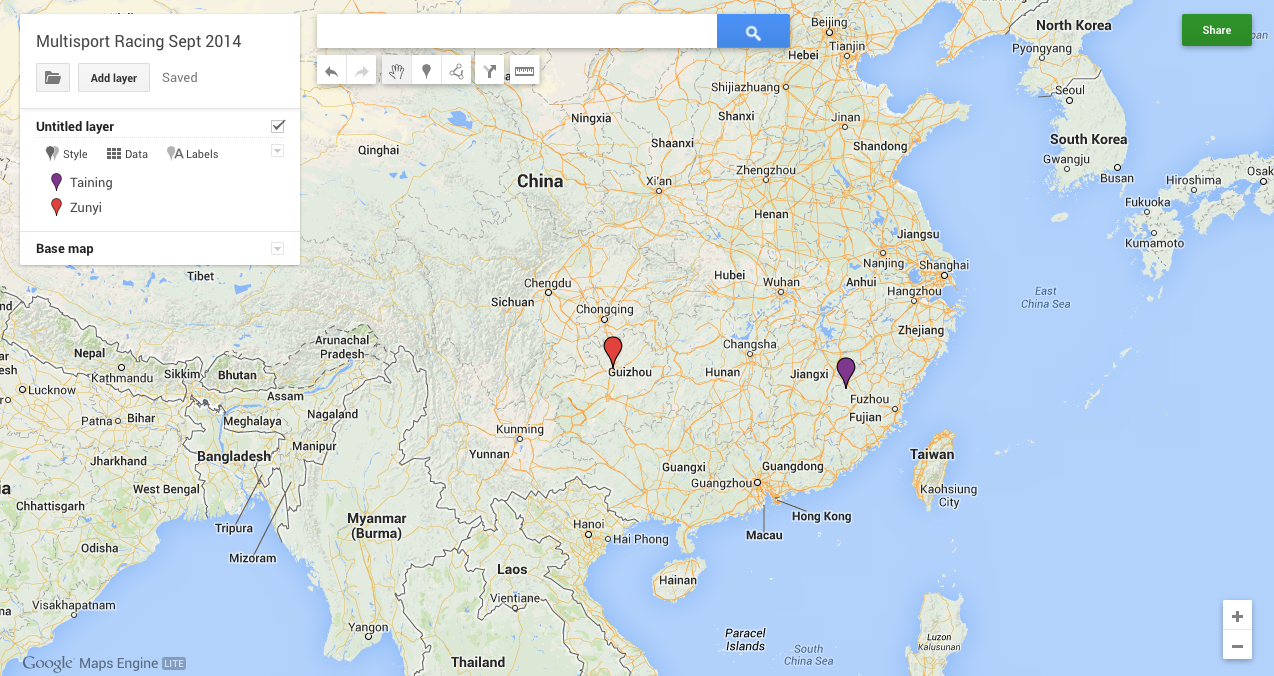 I love racing in China, simple as that. It's challenging, it's hot, it's unpredictable, and I always come back with good memories.
At last year's Zunyi race we had to catch fish with our bare hands …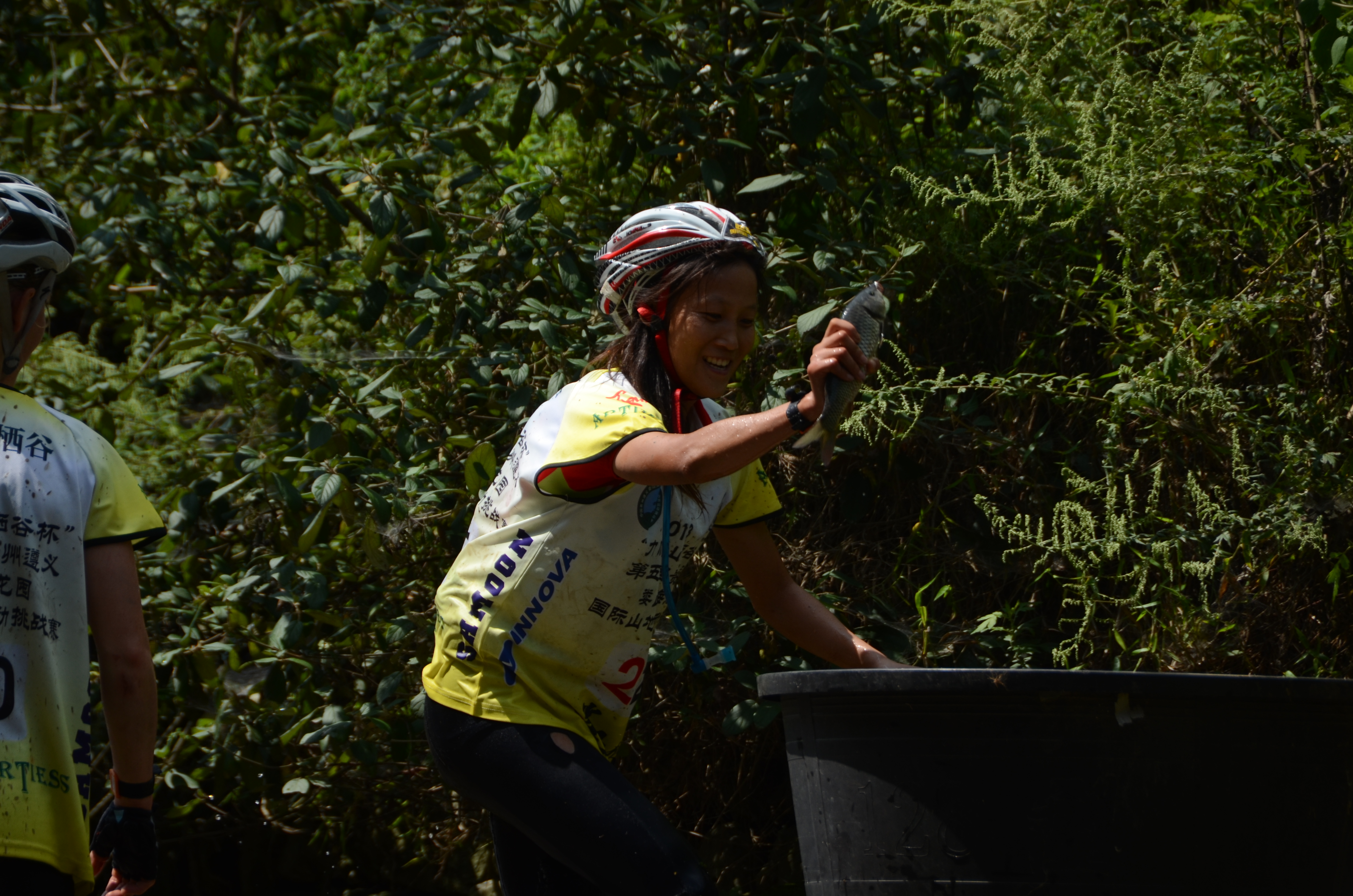 We also had to climb a lot of stairs under a blazing hot sun to reach the finish on day 1 (Martin's Team Thule won last year).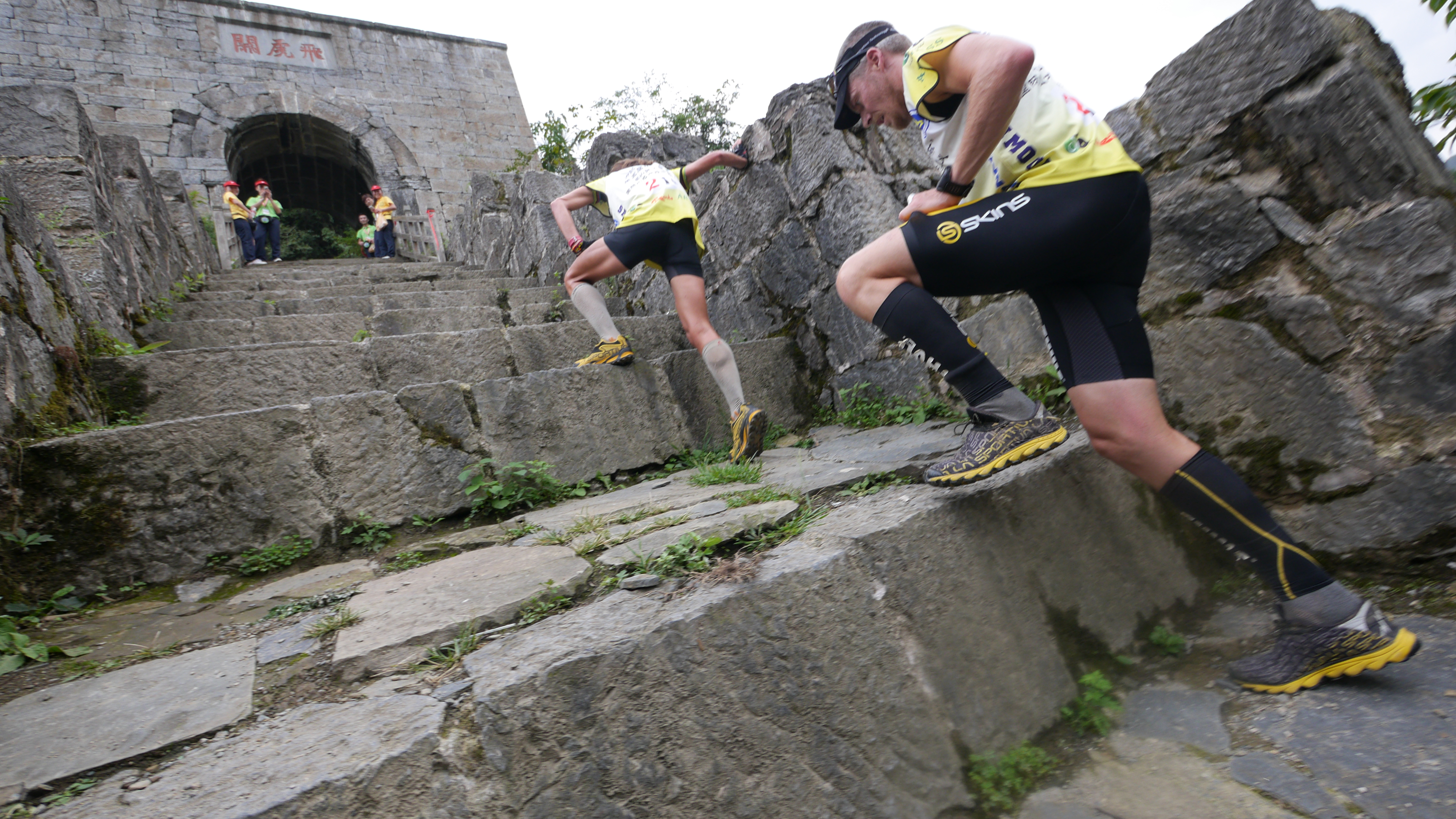 Martin and Jacky of Team Thule at Zunyi race 2013
The Zunyi race also featured some tricky urban orienteering. Not only was the the map a bit sketchy, but it came in pieces (!) and we had to put it together before heading off…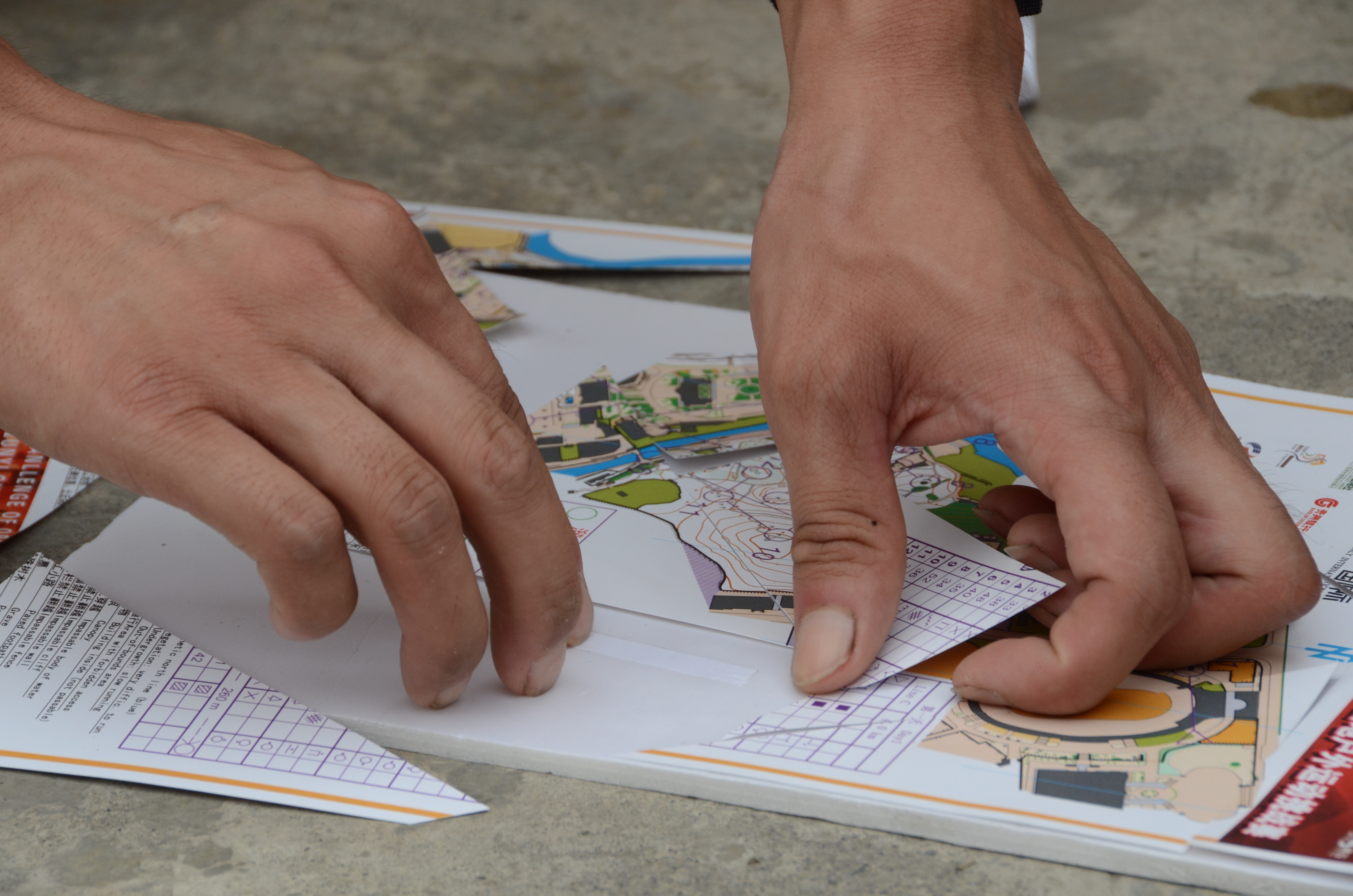 The Taining race (which I've been to twice before) is one of my favorites. The little tourist village is beautiful and surrounded by steep green hills. The race includes white water paddling in a beautiful national park and some great running through bamboo forests.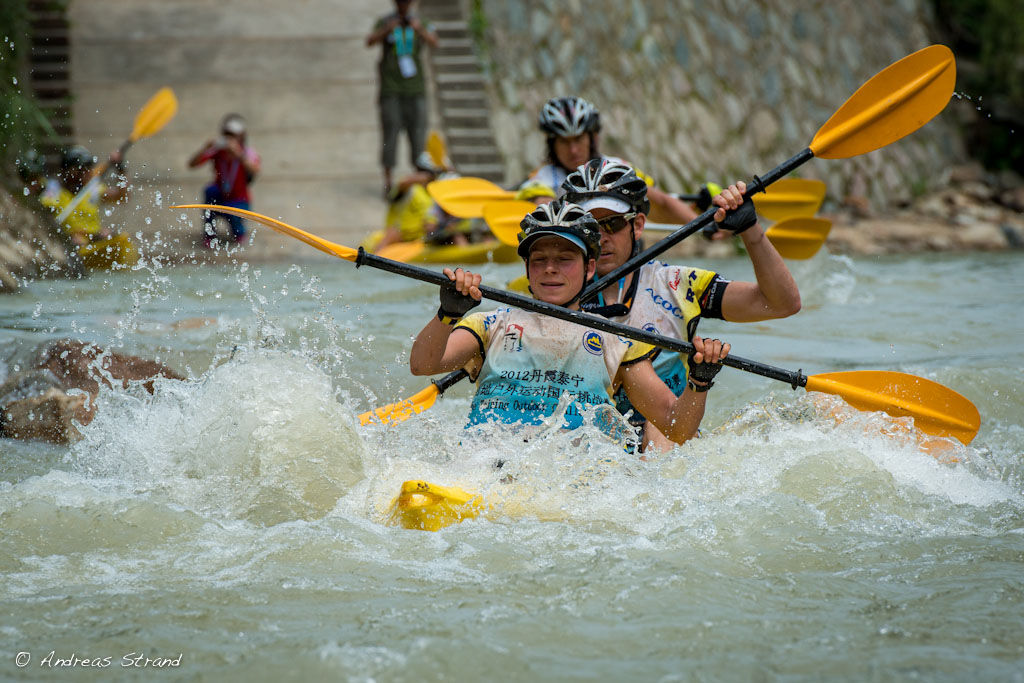 Paddling with Simone Maier in 2012 with Team AXA at Taining (Photo: Andreas Strand)
If you think I travel to China a lot, consider Martin. He's been to the Wu Long Mountain Quest (the one I just got back from) 10 of the last 12 years, not to mention lots of other China races (he must be one a 'first name' basis with the Chinese Embassy in Sweden?!). Most impressive was that 48 hours after landing in Sweden after this year's Wu Long race, he competed in the Stockholm Extreme Race 18 hour race and came second. And now, a week later, he's headed back to China with me and Caroline.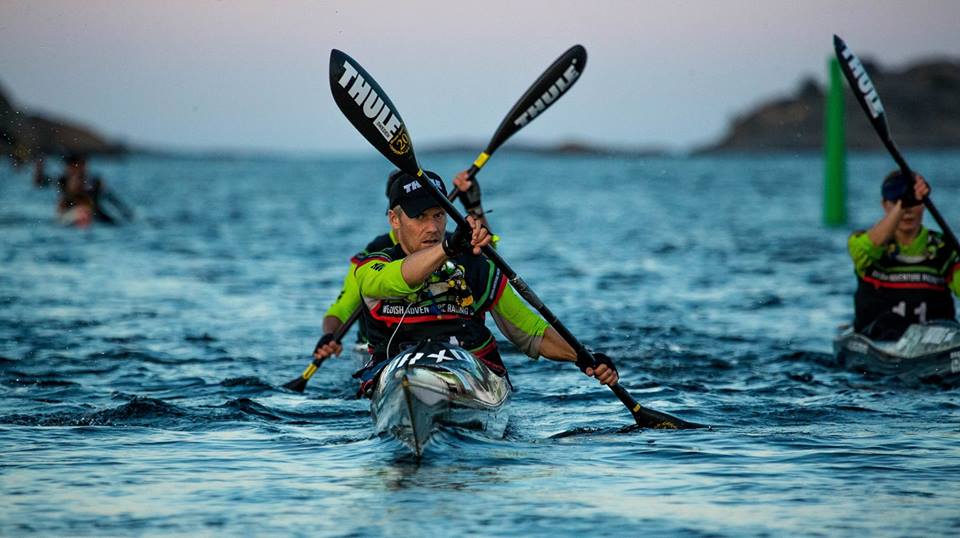 Martin at the Stockholm Extreme last weekend, with teammates Caroline H, Jari P, and Petri F.
So I'm leaving Tuesday night from Stockholm, crossing my fingers that my visa will be ready Tuesday afternoon …
In other news, you may have noticed some new sponsors on my website. I'm happy to welcome Clif Bar as my new energy sponsor.

I'll write more about my connection to Clif in another post, but let's just say this feels like deja vu. Clif was a major sponsor to my old Team Nomad, when I helped to organize our "7 peaks in 7 days" fundraiser in 2003. We biked and ran to the top of New England's highest peaks and were fueled with some tasty bars …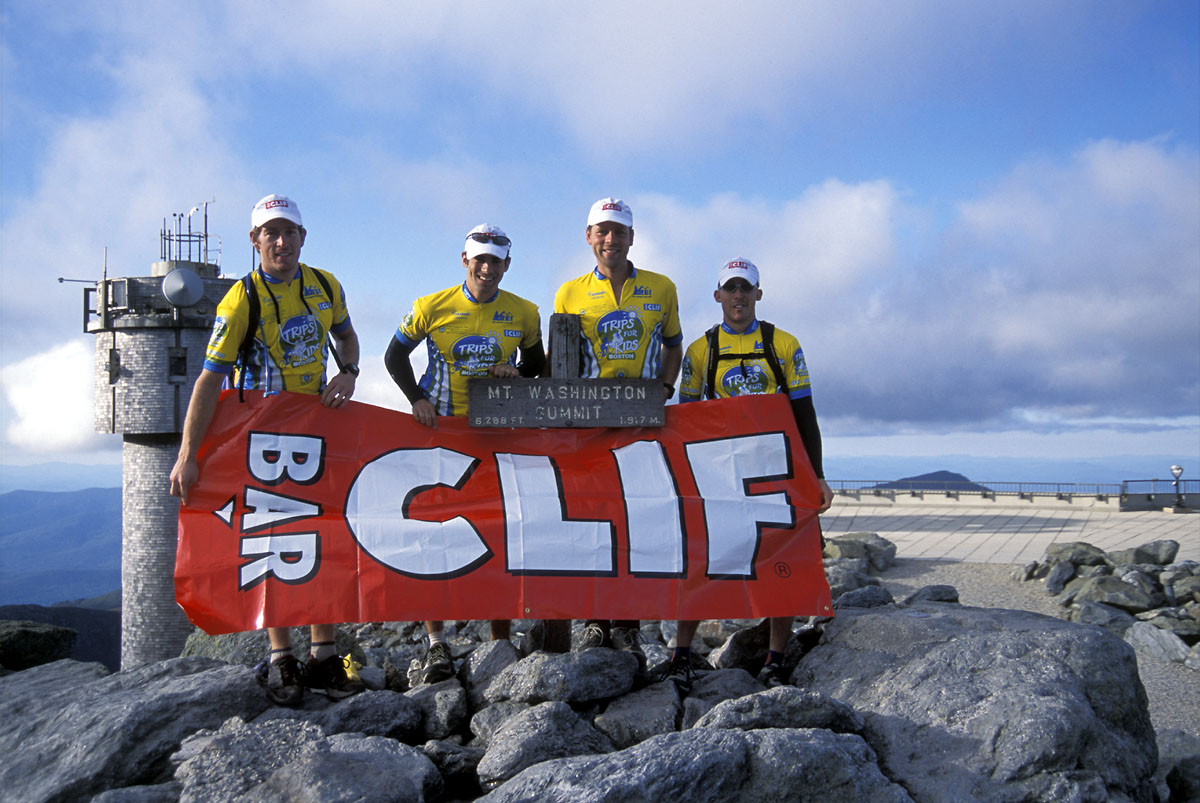 Team Nomad (from left, Me, Grant Sisler, Scott Berk, and Jason Shibata) at the top of Mt Washington, the highest peak in New Hampshire. 
I would like to thank Squeezy Nutrition and Paleo Crunch for their past support. Both companies have helped me on my way in my multisport career and were among the first sponsors to support me when I started off on my own in 2013. Thanks and good luck to you both Kent and Micke.
Time to finish packing …
Scott